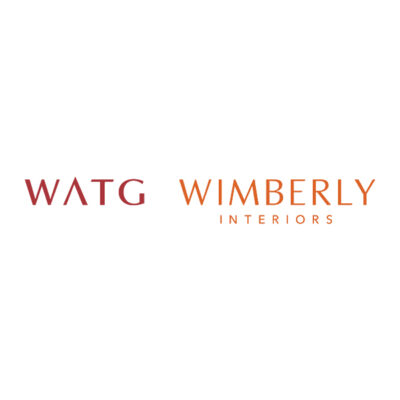 Wimberly Allison Tong & Goo has an opportunity for a senior designer to join its team in London.
Summary of position
Senior interior designers work in all phases of a project from planning/concept through to construction administration. Extensive knowledge in drawing preparations, product resource organisation and knowledge of CAD documentation are key components of the senior designer's role. This position has responsibility for rendered plans and section elevations, detailing and translating concept design into building assemblies for full design process during all phases. Senior interior designers are called upon to complete technical research and review and provide feedback for organisation of specification manuals for interior finishes, furnishings and accessories. This role requires substantial knowledge in architectural contract preparation, liability and fee calculations as associated with related projects. This role requires the ability for creativity, foresight, maturity in design judgment when anticipating and solving design comparatives. The senior designer serves as the primary contact with clients and consultants as well as vendor negotiations.
Job requirements
BA (Hons) in interior design or interior architecture (or equivalent) education and eight to ten years' related experience in designing large interior projects including urban and resort hotels is required. International travel may be required.
Required skills:
extensive experience and ability in the use of AutoCad, Revit, Photoshop, Microsoft Word and Excel
extensive experience and ability in interior design and graphic design concepts such as, but not limited to, hand sketch case work, vignette scenes, hand colouring, rendering interior drawings, area take offs and shop drawings
extensive proficiency and understanding of FFE Quantity Matrices
extensive proficiency and understanding of imperial and metric measuring and drawing
extensive proficiency and understanding in creating profiles and construction interior details, including millwork and casework
must have excellent customer service skills and be comfortable in interfacing with clients, consultants, vendors and internal staff
the ability to coordinate, delegate, give feedback and mentor subordinates regarding their work and professional development
the ability to take on a leadership role with subordinates and project team
the ability to understand and implement complex concepts, practices and procedures within the interior design field
extensive knowledge of translating design concepts into building assemblies
Major responsibilities include but are not limited to
Through proper utilisation of staff, team and resources the senior designer position has project responsibility for the following:
interior space planning
imagery identification
furnishing layouts
freehand sketches/detailing
furnishing, colour and material boards
product resource and research for specifications
rendered plans and elevations
cost estimating
coordinates project teamwork with staff and related consultants
furniture, fixtures and accessories specifications
Shop Drawing review
client presentation skills
construction administration for interior detailing
construction administration for furniture fixtures and accessories
purchase order review
familiar with hotel design programs, operators design standards and general rules of thumb
will perform other project and duties as assigned by the manager
Salary: Undisclosed
Applications have closed.