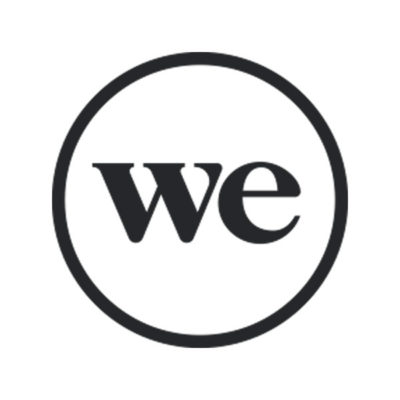 The We Company is seeking a creative director to join its WeLive team in New York, USA.
About us
The We Company's mission is to elevate the world's consciousness. Our global platform reimagines and positively impacts how we work, live and grow through three distinct business lines: WeWork's mission is to create a world where people work to make a life, not just a living; WeLive's mission is to build a world where no one feels alone; WeGrow's mission is to unleash every human's superpowers.
Through design, technology, and hospitality we are creating a community that helps people live life with purpose and have a meaningful impact in the world. The We Company began in 2019 with more than 400,000 members. In less than ten years, we've built a global network of 400 locations across 100 cities and nearly 30 countries, and we're just getting started.
As the WeLive creative director, you will live at the nexus of product development and delivery, helping to craft the future of living. You will be core to product development at WeLive's headquarters, working with regional teams to deliver the product globally and incorporate lessons learned regionally.
The WeLive product you develop will not be created in a vacuum, it is a core part of the WeWork brand and mission, and taking learnings from WeWork and incorporating them into WeLive design will be crucial. Harnessing and supporting this information exchange life-cycle between central and regional and WeWork and WeLive is key to succeeding in this role and to ensuring our product can deliver on WeWork's mission.
The position requires a proven track record of exceptional design thinking, an understanding of our brand at its deepest level, and demonstrable expertise across many design disciplines. Particularly important to the role are the oral and written communication skills to articulately express the rationale behind design decisions.
The role:
design direction – be responsible for reviewing and approving design packages for region, and for receiving sign-off from WeWork's chief creative officer, Adam Kimmel. Ensure proper coordination and sign-off of arts and graphics packages, by working with the cluster's arts and graphics team
product and brand alignment – ensure WeLive product aligns with global direction of WeWork product, through constant open communication with WeWork's creative team
product representation – effectively communicate the rationale behind design decisions through strong oral and written communication skills
team building and leadership – recruit, build and lead the future creative and design team to power WeLive and develop the process to ensure WeLive can scale while staying at the forefront of design
innovation – run initiatives at product development level to improve both process and product on a global scale.
support technical improvements both in the product as well as the process we use to document our design, by working alongside technical and design directors. Be a key member in the definition of our product's future design direction by working collaboratively with the product development and creative studio teams
communication – espouse excellent and efficient decision-making skills
collaboration – work collaboratively with central and regional design teams to execute goals, within designated project timelines
Reports to WeWork chief creative officer, Adam Kimmel.
Application
In addition to a portfolio, please submit ten living room and ten bedroom inspiration images for the future of residential living.
Please submit applications using the 'apply' link below.
Who and what we're looking for
The WeLive team is looking for motivated individuals with a love of learning and collaboration who are eager to join a workplace built around the mindset of 'we' over 'me.'
We're committed to investing in team member growth and encourage applicants to consider the direct and/or indirect ways in which they meet the following criteria:
twelve plus years of experience of all phases of the design process from schematic design through the bid process and construction administration
eight plus years of experience in residential and/or hospitality projects
bachelors/masters in architecture or interior design
unparalleled design and space planning acumen and alignment with We design direction
ability to influence both horizontally and vertically within the organization to keep project goals on track
high level of autonomy and adaptability within a fast-paced dynamic work environment
adept problem solver that is quick on their feet while maintaining a strong focus on organizational end goals
ability to function and successfully navigate within a complex matrix organizational structure
strong leadership skills with ability to function tactically with trades but is also comfortable with senior level presentations
effective collaborator, delegator, and team player
impeccable and concise communication and presentation skills, verbal and written
open to new and innovative technology designed to optimize the development process
has experience leading, mentoring and guiding designers (greater than six people)
open to feedback, with optimistic and positive attitude
good management skills and demonstrated ability to consistently meet deadlines
general understanding of construction industry best practices, building and ADA codes
proficient in Revit
Applications have closed.