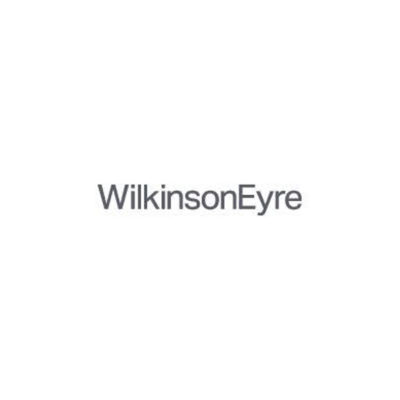 WilkinsonEyre is seeking a junior/mid-level BIM coordinator to join its team in London.
WilkinsonEyre is recruiting for a full-time, permanent BIM coordinator to support BIM utilisation on several exciting projects.
We are especially keen to hear from those with experience in facilitating architectural design through advanced modelling techniques and information management processes especially across RIBA stages 2 to 3.
Main responsibilities
Support project BIM leads and the project BIM manager:
attend project BIM Strategy and coordination meetings with external stakeholders
facilitate and run internal BIM coordination meetings
ensure compliance with the BIM execution plans and the WilkinsonEyre digital production standards and communicate information requirements to project teams
provide technical-software support to BIM leads and information authors
update the project BIM Execution Plan (BEP) and supporting documentation
follow-ensure best practice in modelling and project setup
federate BIM models and data
develop, manage, and maintain project content libraries
manage spatial coordination (internal clash detections)
monitor and review progress of BIM deliverables against deadlines
perform and/or delegate model maintenance
ensure suitability of information for issue to the Common Data Environment (CDE)
assist with the ongoing development of WilkinsonEyre BIM infrastructure (standards, processes, templates, content).
Experience/skills:
architectural background ideal
large project BIM coordination using Autodesk Revit
project information management in line with ISO19650
good written and verbal communication
comfortable working with multiple teams on multiple projects
able to manage sensitive and sometimes confidential information
Software:
advanced in Autodesk Revit
Revit model checkers (e.g., Solibri, Autodesk Model Checker for Revit)
popular Revit addins (e.g., Autodesk BIM Interoperability tools, Ideate tools, pyRevit, Diroots)
Common Data Environments (e.g., Autodesk Docs for AEC)
coordination platforms (e.g., BIM Track, Autodesk Design Collaboration)
Rhino-Revit interoperability (Rhino, Inside, MKS BEAM) desirable
visual programming (dynamo, grasshopper) and/or programming languages (Revit API – python/C#) desirable
data visualisation (Microsoft Power BI) desirable.
To apply, please submit your CV and portfolio via the apply for job button below. We are only able to respond to candidates we invite for an interview, but we will keep CVs on file for six months and may get in touch at a later stage.
In addition to competitive salaries, various benefits are offered to employees including private medical care (BUPA), contributory pension scheme, Group Life Assurance and Group Income Protection amongst others.
WilkinsonEyre prides itself on being an equal opportunities employer and all candidates will be treated fairly regardless of age, race, sex or disability.
No agencies at this time please.
Applications have closed.