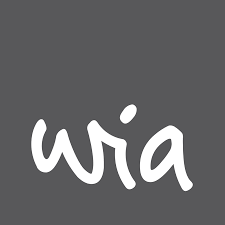 Willmore Iles Architects is seeking an architectural modeller and visualiser to join its team in Bristol, UK.
Offering a warm and friendly environment, Willmore Iles is seeking an enthusiastic and motivated experienced 3D modeller and visualiser to join our team working on a series of award-winning design-led student accommodation schemes around the UK.
About us
Willmore Iles Architects is a RIBA chartered practice specialising in the design of high-quality student accommodation and large residential development schemes across the UK. It's our mission to create great-looking, flexible environments that build a real sense of community and well-being, making them much more than just a place to live.
Willmore Iles Architects is also an Employee Ownership Trust and an equal opportunities employer who supports hybrid and flexible working. We celebrate diversity and are committed to creating an inclusive environment for all employees.
To find out more about us please visit www.willmoreiles.com or find us on Instagram.
About you
You will be working in a design team, on bid stage proposals for projects with large stakeholder clients. The work is typically fast turnaround and output is required for a series of bid workshops, typically on a fortnightly basis where the modelling is part of the design development and visualisation of the proposals, especially in 3D, are a key part towards the success of the dialogue process with our clients.
Applicants must be able to demonstrate excellent modelling skills, being able to create high-quality 3D models from SketchUp and Revit for rendering in Enscape. They should be able to demonstrate experience on projects with interfacing Revit building information with Autocad and SketchUp for purposes of rendering or creating visuals and walkthroughs.
Applicants must also be able to demonstrate experience of 3D modelling software. Revit, SketchUp and AutoCAD are essentials, but other software is welcomed. Good graphic presentation skills including knowledge of InDesign, Photoshop, Sketch-Up and Enscape are essential. Knowledge of animation basics in software would also be useful.
As well as experience in modelling buildings, applicants should demonstrate experience in working on detailed environments for soft and hard landscapes on large complex sites. A working knowledge of texture assets and intuitive design will be required.
The right applicant will be organised, enthusiastic, self-motivated as well as a team player with an adaptable nature, with the ability to work to short-term deadlines.
If you can show experience in some or all of the above and are interested in progressing your career with us, we would love to hear from you.
The position is full-time and based in our Bristol office, offering a competitive salary.
Please send a CV and examples of work and visuals (no more than 5MB) by 31 March 2023.
We do not require a lengthy cover letter, but a short statement referencing relevant experience and confirming dates and availability.
Please apply via the apply for job button below.
This position has been filled.