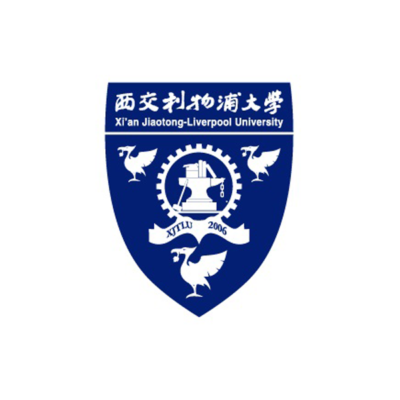 Xi'an Jiaotong-Liverpool University is looking for faculty positions in architecture to join its team in Suzhou, China.
University Overview
Located in Suzhou, China, Xi'an Jiaotong-Liverpool University (XJTLU) is a young, dynamic and EMI university founded in 2006, and is a unique collaborative institution and first joint-venture university in China to offer both UK (University of Liverpool) and Chinese (Ministry of Education) accredited undergraduate degrees for more than 100 programmes. XJTLU also aims to become truly research-led and has committed significant investment into research development and the expansion of Master's and PhD student numbers on campus. The university has over 18,000 students and nearly 1000 academic staff representing in excess of 90 nationalities. For detailed information about the university, please visit the university's website at the bottom.
Department description
The department of architecture at XJTLU nurtures a climate of open discourse with a firmly established tolerance of views and positions, where risk taking and speculative experiments can flourish.
The architecture programmes offer globally competitive design programmes at both undergraduate and postgraduate levels, with a focus on educating architectural designers in both a Chinese and international context. Research areas within the department include but are not limited to cultural innovation, digital design and fabrication,  history and heritage and practice-based research.
The department cultivates a learning environment that fosters independent, innovative and responsible designers with a thoughtful and imaginative approach to space making. We recruit students from amongst the top five per cent of high school students. Synergy with the University of Liverpool leads the department to also recruit from overseas, ensuring a diverse student body. Our students benefit from the dynamic atmosphere of the department, due to its engagement with the vibrant architecture and construction context of Suzhou and the wider region, as well as its involvement in live projects, competitions, conferences and other academic institutions and events.
Roles and responsibilities:
teach one design studio and one taught module a semester including student academic mentoring
research through classic academic realm via research projects, innovations and publications or via architectural practice or art in architecture
publications at a level appropriate for the discipline and designation
applications to external research funds
service to support the administrative side of the department, school and the university or extra curricula activities for students, staff and disciplines
complete the higher education qualification unless already holding one teaching certification or similar
participation in departmental activities and administrative life
positions of administrative responsibility at departmental/school level
typical split of teaching: research: service is 40:40:20
Qualifications
Successful applicants to the position of lecturer/assistant professor should possess:
PhD in architecture, ideally with two years of teaching experience or a Master's degree in architecture ideally with minimum of two years' practice and education experience
fluent in English
Successful applicants to more senior ranks should also possess:
PhD in architecture ideally with a minimum of seven years of academic experience and excellence in academic achievements or a Master's degree in architecture ideally with minimum ten years practice, including extensive senior executive experience equivalent to design director and ideally two years' education experience
fluent in English
Applications from all areas of expertise will be considered, however, we are particularly interested in those who can offer specialism in the following areas: environmental/sustainable design, digital design and (robotic) fabrication, building technology and/or structural design.
Compensation package
Members of academic staff receive generous subsidies for accommodation, travel, children's education and medical insurance. A relocation allowance is provided. Non-Chinese passport holders may be qualified for multi-year income tax "holidays", depending on nationality and tax residency.
Citizenship and visa regulations
Employment at Xi'an Jiaotong-Liverpool University is regulated by Chinese Labour Laws and must comply with the regulations of the provincial government. These regulations stipulate who is eligible for legal employment with regard to obtaining work permits and visas. Please be advised candidates over 65 may be not eligible for a work visa in P.R. China.
To apply 
Please submit your application on XJTLU career website, by clicking the 'apply' button.
Applications must include three parts in the order of:
a cover letter
a current CV, including country of citizenship, highest degree level and contact details for three references
teaching and/or project portfolio (it is also acceptable as an additional attachment to be sent via this email to [email protected])
For specific enquiries relating to the position, please email the head of department, Dr Davide Lombardi at [email protected].
Informal enquiries may be addressed to HRBP for design school, Ms Xinyun Yang at [email protected].
Please quote the position and job ID in your enquiry.
Salary: Undisclosed
Applications have closed.