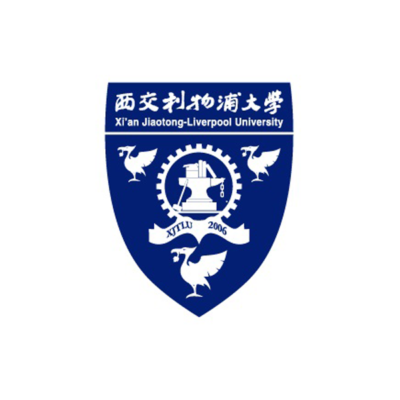 Xi'an Jiaotong-Liverpool University is looking for a professor in architecture to join its department of architecture in Suzhou, China.
About XJTLU
In 2006, Xi'an Jiaotong-Liverpool University (XJTLU) was created by the University of Liverpool and Xi'an Jiaotong University – a top ten university in China. Offering a unique international education experience, XJTLU brings together excellent research practice and expertise from both institutions and gives students the skills and knowledge they need to secure careers in a global marketplace. XJTLU now has over 25,000 enrolled students in both Suzhou and Liverpool in the UK, with plans to grow to about 28,000 students by 2025. There are currently about 2,000 staff with an almost even split between citizens of the People's Republic of China and international passport holders. XJTLU offers our undergraduates and postgraduates over 100 programmes with a diverse spectrum of courses.
XJTLU is entering a new and exciting phase of its development as part of its strategic priorities for the next ten years. Adopting a new higher education model based on the concept of Syntegrative Education (SE), XJTLU is currently opening a new entrepreneurial education site in Taicang, part of wider Suzhou, where the Entrepreneur College is located. The Taicang site will be a pioneer of, and an educational model for, the future campus in addressing challenges arising from the fourth industrial revolution. Other new initiatives include new working partnerships with Xi'an Jiaotong University, the continued development of the four new academies, and the exploration of further potential locations to develop the SE model.
With a focus on innovative learning and teaching, and research, XJTLU draws on the strengths of its parent universities and plays a pivotal role in facilitating access to China for the UK and other institutional partners. At the same time, XJTLU is exploring future education by blending the educational theory, best practices and culture from the west and east.
For detailed information about the university, please visit the university website.
About Department of Architecture
The Department of Architecture at XJTLU nurtures a climate of open discourse with a firmly established tolerance of views and positions, where risk taking and speculative experiments can flourish.
The architecture programmes offer globally competitive design programmes at both undergraduate and postgraduate levels, with a focus on educating architectural designers in both a Chinese and international context. Research areas within the department include but are not limited to cultural innovation, interaction design and product design.
The department cultivates a learning environment that fosters independent, innovative and responsible designers with a thoughtful and imaginative approach to space making. We recruit students from amongst the top five per cent of high school students. Synergy with the University of Liverpool leads the department to also recruit from overseas, ensuring a diverse student body. Our students benefit from the dynamic atmosphere of the department, due to its engagement with the vibrant architecture and construction context of Suzhou and the wider region, as well as its involvement in live projects, competitions, conferences and other academic institutions and events.
Responsibilities:
teach one design studio and taught module a semester including student academic mentoring
research through classic academic realm via research projects, innovations and publication or via architectural practice or art in architecture
publications at a level appropriate for the discipline and designation
applications to external research funds
service to support the administrative side of the department, school and the university or extra curricula activities for students, staff and discipline
complete PG Certification unless already holding one teaching certification or similar
participation in departmental activities and administrative life
positions of administrative responsibility at departmental/cluster/school level
typical split of teaching: research: service is 40:40:20.
Qualifications:
PhD in architecture with a minimum of ten years of academic experience and excellence in academic achievements
or master's degree in architecture with minimum 15 years practices, including extensive  senior executive experience equivalent of design director and two years education experience
fluent in English
Citizenship and visa regulations
Employment at Xi'an Jiaotong-Liverpool University is regulated by Chinese Labour Laws and must comply with the regulations of the provincial government. These regulations stipulate who is eligible for legal employment with regard to obtaining work permits and visas. Please note that candidates over 65 may be not eligible for a work visa in the P.R. China.
Career development:
clear career development path with annual review
professional development trainings are provided
Research funding support
The university provides every new faculty members with research development fund to encourage them to initiate research projects and research engagement fund to support their continuous research activities.
The university will also support all faculty members to apply for national, province and city level programmes. These programmes aim to support excellent scientists, both Chinese and non-Chinese-citizen, to work and carry out research in China.
Successful applications are based on the applicant's educational background, academic/research field, research achievements, working experience, etc. The university will provide full support on the applications.
Compensation and benefits
Salary and benefits packages are competitive and commensurate with rank and experience.
XJTLU provides various month/annual/one-off allowances including:
housing allowance
travel allowance
relocation allowance
XJTLU offers international insurance plans customised for XJTLU staff and family members. For details, please refer to the university policy.
Paid holidays:
11 days statutory holidays
36 days annual leave
family matters leave
paid sick leave
marriage leave
paternity leave
parental leave
XJTLU sponsors working visa and residence permit in China for the staff.
How to apply
Please submit your application on XJTLU career website. Applications must includes three parts in the order of:
cover letter
current CV, including date of birth, country of citizenship, highest degree level and contact details for three references
teaching and/or project portfolio (it is also acceptable as an additional attachment to be sent via email)
For specific enquiries relating to the position, please email head of department, Dr Davide Lombardi. Informal enquiries may be addressed to HRBP for Design School, Ms Xinyun Yang. Please quote the position and job ID in your enquiry.
Application closing date: 31 January 2024
Salary: Undisclosed
Applications have closed.