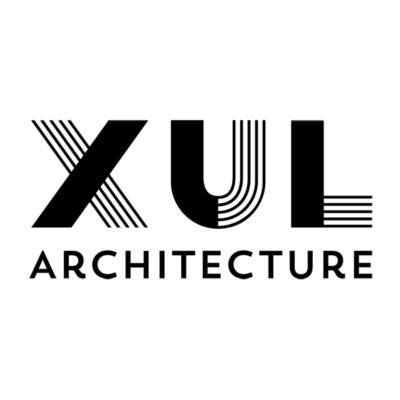 XUL Architecture is seeking a Part 2 architectural assistant to join its team in London.
We are looking for a talented Part 2 architectural assistant or recently qualified Part 3 architect.
Salary £28,000-£32,000 depending on experience.
XUL Architecture is looking for a talented Part 2 architectural assistant or recently qualified Part 3 architect to join its busy studio in Belsize Park. Applicants must have UK and London based experience, with experience in high-end residential projects. You will be supporting our team across various projects at different RIBA stages, providing a great learning opportunity.
We are also working on developing systems to improve the way in which we deliver projects, and you would be helping us in this exciting plan. This would be an excellent opportunity to get an in-depth understanding of project management, team and client communications.
Requirements:
two years minimum experience in high end residential new build houses and period refurbishment projects for private clients and small commercial projects
strong design and technical skills
excellent communication and presentation skills
fluent spoken and written English
strong AutoCAD essential
graphics skills and SketchUp advantageous
experience in constructions drawing packages preferable
We value
Confidence, honesty, great communication, professional excellence, self-motivated, thirst for learning, creativity, can-do attitude, sense of ownership, common sense, consistency and clarity, positive attitude, kindness and respect.
We started XUL with the vision of
Designing beautiful buildings that use ingenious ways of bringing natural light to architecture while changing how architectural services are delivered.
Who we are
Located in north London, XUL Architecture is a RIBA chartered practice with over 12 years of experience who specialises in high quality design of residential and commercial projects. We are lucky to have a team of six great, professional, and wonderful people. We are looking for someone with great interpersonal energy to join our team.
We are located in the beautiful Belsize Village, close to transport and local amenities. There are great opportunities to grow within our creative and dynamic business and we would be willing to support someone through their Part 3 qualification.
Please note we will not employ through agencies on this occasion
We intend to carry out interviews asap via Zoom.
Please send a five to ten minute video of yourself describing:
your previous experience
a bit about yourself
why are you interested in the role
what are your hopes and dreams in the next 5 years (can be work related, personal or both)
Please send the video as well as your CV and a cover letter with reasons why you would like to join us and outline your salary expectations, along with a selection of your work as a PDF (no larger than 5MB and 15 pages) to:
info@xularchitecture.co.uk
We will not review CVs and Portfolios that come without a video.
Reference Dezeen Jobs, your name and position in the subject bar. We will be processing all data received according to general data protection regulations.
Due to the large volume of applications expected we are unable to respond to all enquiries.
You must sign in to apply for this position. If you don't have a Dezeen Jobs jobseeker account, create one here.