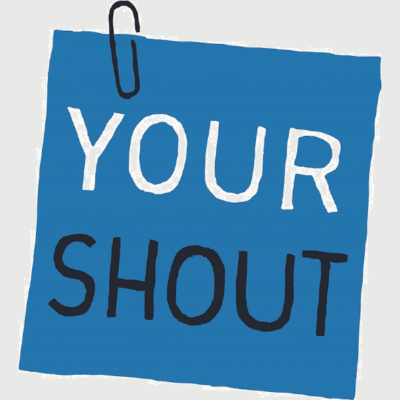 Your Shout has an opportunity for an account executive to join its office in London.
Due to an increase in community consultation work, we are looking for a motivated account executive or account manager for Your Shout.
Your Shout is the community consultation arm of Thorncliffe, and undertake public consultations for both private and public sector clients.
Do you have an architectural background, or have you worked in community consultation for another company, a charity/NGO or local organisation?
Are you keen to help communities engage properly with our clients, through exhibitions, participative workshops, online platforms, stakeholder meetings, and other innovative means?
We are committed to strengthening relationships between landowners, communities and local councillors.
You will organise public events, design consultation information, including leaflets and exhibition material, attend public events and gather the opinions of the local community.
Your Shout is a part of a very successful established agency, with 20 years of results and experience in local government/property.
Our team works across a number of high-profile clients and sometimes controversial projects to deliver community strategies to achieve planning and local government results.
We're looking for someone with drive, determination and expertise to help us drive the company forward.
As an account executive, you will be a central member of the Your Shout team providing high-quality servicing to our clients. You will have a good commercial drive.
In this role you will progress your consultancy skills; taking responsibility for the day to day management of client accounts and maintaining positive client relationships, identifying issues which might impact on client activity and actively developing new business ideas and initiatives alongside the senior management team.
You will upward manage senior colleagues to ensure Your Shout meets and beats client expectations at every level.
You will have excellent written and verbal communication/presentation skills, be well organised, highly motivated and able to work under your own initiative. You will be a team player with excellent interpersonal skills and the ability to motivate other colleagues. You will have a proven ability to deliver on commitments, plan workloads, identify issues and find solutions.
You will be educated to a degree level, and have good PC skills. It is an advantage if you have a driving licence, and InDesign and other Adobe skills.
The role is in our London (Vauxhall) office. Your Shout is accredited with Investors in People and has an extensive in-house training programme, designed to ensure you succeed in your role.
We would like the successful candidate to start immediately. We may appoint before the closing date.
Please submit applications using the 'apply' link below, with your CV. We would prefer if you pasted your covering letter into the body of the email.
Due to the amount of applications, we will respond only if you are shortlisted.
Applications have closed.