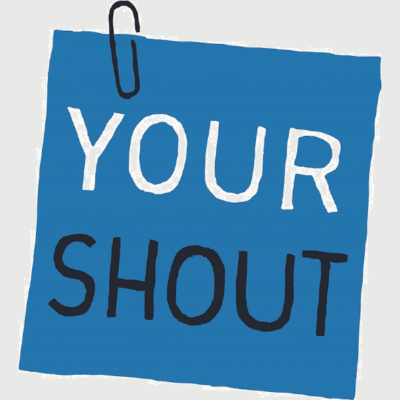 Your Shout is seeking a consultation and engagement manager to join its team in London.
For nearly 20 years Thorncliffe/Your Shout has led the way on consultation for developers. Our sister brand Your Shout is now looking for someone to lead our community consultation division as a community consultation and engagement manager.
Job function: public consultation and engagement
Contract type: permanent
Hours: full time
Salary: competitive
Your Shout is looking to recruit a community consultation consultant, preferably with experience in this field:
good written and oral communications skills are essential
knowledge of InDesign software essential, plus other Adobe Premier products
knowledge of using web CMS (we use Nationbuilder)
you need to have excellent experience at devising and implementing creative engagement techniques
project management skills
experience of organising events
an understanding of the role of consultation and engagement in the planning system
knowledge of planning, urban design and/or architecture is an advantage and a desire to build a shared agenda for change, crucial
This is a unique opportunity to lead teams making genuine contributions to large-scale regeneration and strategic projects for London and across the UK.
Consultation processes generally involve extensive community outreach and mapping, developing creative techniques for people to participate in the design and development process in a meaningful way and ensuring high-quality communications and feedback loops are maintained – including the use of websites and social media.
As the successful candidate, you will be required to:
work flexibly, across teams and across a number of projects
create innovative strategies for engaging and consulting with residents, community groups, businesses and hard to reach groups, including young people
liaise with clients and design teams to develop and deliver consultation projects often to tight deadlines
design and produce consultation materials including content for exhibitions and workshops
liaise with third-party suppliers
co-ordinate event planning and ensure proper procedures are followed
organise, attend and record meetings and events with a range of stakeholders including hard to reach groups
analyse and report on findings from consultation
on occasion attend evening and weekend consultation events
keep up to date with consultation policy with relevant and cutting edge thinking
manage team resource, ensure delivery and be part of the Your Shout/Thorncliffe senior team to plan resourcing and future direction of the company
handle other office duties as appropriate
As the successful applicant you will:
be educated to degree level with excellent written and spoken English
have considerable experience in community consultation and engagement and consulting with a range of stakeholders and facilitating events. This may be from local authority work in community engagement or cross-sector events management
excellent attention to detail and accuracy
have excellent communications skills, with the general public and most importantly be a good listener
be based in London
ideally have a full driving licence
If you are interested in this position, please apply with a CV and cover letter with a description of relevant experience, your suitability for the role based on the person description and ideally an example of a graphic project or consultation plan and materials you have been involved with/carried out.
Type: permanent
Hours: full-time
Salary: competitive
Start: immediate
You may be asked to complete a candidate form. If you do not hear from us within five working days, you will not have been successful in your application.
Please submit applications using the 'apply' link below.
Applications have closed.