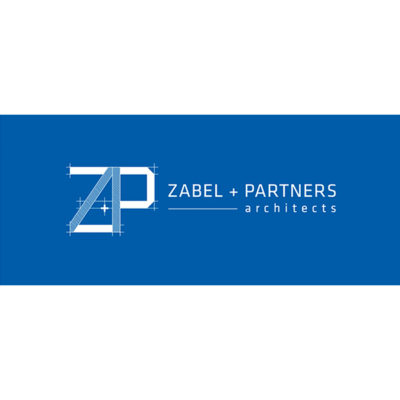 Zabel & Partner has an exciting opportunity for an architectural designer to join its office in Seoul, South Korea.
If your skills and experience are a match for the position described below, we'd love to hear from you.
About our firm:
Zabel & Partner, we are a Korean-German architect's firm based in Seoul
we offer all architectural services from initial design to construction supervision and handover
we offer interior solutions in one package 'design and built' for offices, salesrooms, exhibition spaces and many more
we represent in Korea the network for architecture exchange (NAX) of the Federal Chamber of German Architects
we are a young, fun and dynamic team, all having lived, studied and worked in other countries around the world for multiple years
our clients are mainly international corporations and institutions, which gives us more chances to operate globally and across the Asia Pacific region
About the role
This senior-level position will be a member of our multidisciplinary team and will collaborate with design and technical leadership to be an integral part of project teams.
The primary responsibilities will include the following…
What you will do:
collaborate with project manager and client to establish project goals and objectives including design intent, schedule and budget parameters
design phase one to three in accordance with HOAI
mentor junior architects and participate in design and performance reviews as required
immerse yourself in current design trends, products, construction systems and building codes
establish goals, objectives and parameters of the inventory process for existing furniture and equipment
interpret the information gathered from the client and prepare/oversee the final report and recommendations
work with the client to validate the program data
establish conceptual design direction as a response to the client's goals and objectives
develop space plans which meet client's goals and objectives, building constraints and applicable codes
complete research and selection of architectural products and systems, finishes and furniture
create plans, elevations and architectural details that illustrate the design intent and use of material
About your qualifications:
qualified candidates must have a bachelor of architecture, master of architecture from an accredited program preferred
experienced interior designers with a background in commercial design are also considered
a strong creative design portfolio is essential as is strong communication, teamwork, presentation, graphics, organisational skills
and the ability to handle multiple projects
business proficiency English is a must, German language skills are an asset
proven experience with conceptual design, leadership of project design teams in the execution of design-driven projects within
owner's budget constraints
five plus years of experience working at a professional architecture or design office
proficient in SketchUp, Adobe Suite, MS Office, AutoCAD
strong organisation, multi-tasking and time management skills
technical production skills are necessary and require a demonstrated ability to effectively produce design and construction documents
examination of design strategies and solutions relative to best practices and industry standards
understanding of the design and procurement processes
a solid understanding of interior finish material characteristics and selection criteria is required
ability to understand human behaviour and apply such in the creation of functional space
knowledge of spatial planning, ergonomics, and interior furnishings and materials
About working with us:
 creative and collaborative international work environment
attractive salary with performance-based bonuses
great projects and exposure to every stage of design and construction
If interested, please do not hesitate to submit your application with your portfolio by clicking the 'apply' button below.
Applications have closed.