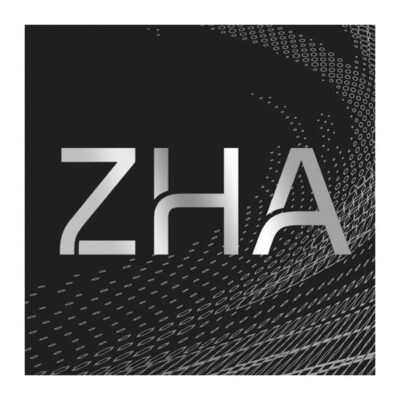 Zaha Hadid Architects is hiring an architect/designer to join its team in London.
Overview
In this role you will be closely working with the lead architect/designer to create excellent-quality design in line with the ethos and integrity of the ZHA brand. You will be able to run part of a project through most work stages, under the expert guidance of senior colleagues.
Main responsibilities:
take a brief in-house and respond effectively, using your own initiative to analyse options and prioritise alternatives, while referring as required, to ensure work remains on track
work with the senior team to create competition entries that respond successfully to the brief and reflect the design ethos of ZHA
create plausible concept or detailed solutions that are delightful and deliverable, reflecting the design ethos of ZHA while responding to the constraints of site, programme, budget and brief
apply legislation that affects a project, under supervision: health and safety, building regulations, professional code of conduct, etc
demonstrate a basic understanding of the suitability and performance of materials and components, in the context of real-life projects
maintain and protect the integrity of a design concept as a project develops
understand the roles and responsibilities of each member of the design team and work as an effective member of a project team, both in-house and with external consultants and suppliers
act as the lead on given elements of a project, managing simple teams in-house and coordinating external teams to meet the requirements of a particular work stage
create construction information under supervision, such that a building can be costed and built
demonstrate an understanding of construction processes and logistics
attend all project meetings as requested
be aware of budget and time constraints on individual projects and understand the broad parameters of ZHA's responsibilities in this area
anticipate and deal appropriately with changing circumstances
be aware that changes to the brief, budgets or programmes may have contractual implications and keep your seniors informed accordingly
apply a working knowledge of contract issues and legal implications, recognising that different procurement routes and different countries have different legal and risk implications
make simple but effective presentations at a project level, understanding the importance in clarity of technical information
Profile:
qualified Part 3 architect or equivalent international qualification
minimum of two years of relevant experience
confident in software skills such as 3D, 2D and CAD
effective communicator when describing complex ideas for drawings or models
highly-organised, responding fully, accurately and in a timely fashion
collaborative and diligent and team player
professional always
enquiring and adaptable
self-motivated and self- critical
willing to develop, learn and go the extra mile
About us
We work at all scales and in all sectors. We create transformative cultural, corporate, residential and other spaces that work in synchronicity with their surroundings.
Zaha Hadid, founding partner of Zaha Hadid Architects, was awarded the Pritzker Architecture Prize in 2004 and is internationally known for her built, theoretical and academic work. Each of her dynamic and innovative projects builds on over thirty years of revolutionary experimentation and research in the interrelated fields of urbanism, architecture and design.
Working with senior office partner Patrik Schumacher, Hadid's interest is in the rigorous interface between architecture, landscape and geology as the practice integrates natural topography and human-made systems that lead to experimentation with cutting-edge technologies. Such a process often results in unexpected and dynamic architectural forms.
Apply via this link.
Salary: Undisclosed
This position is only available to applicants based in the United Kingdom