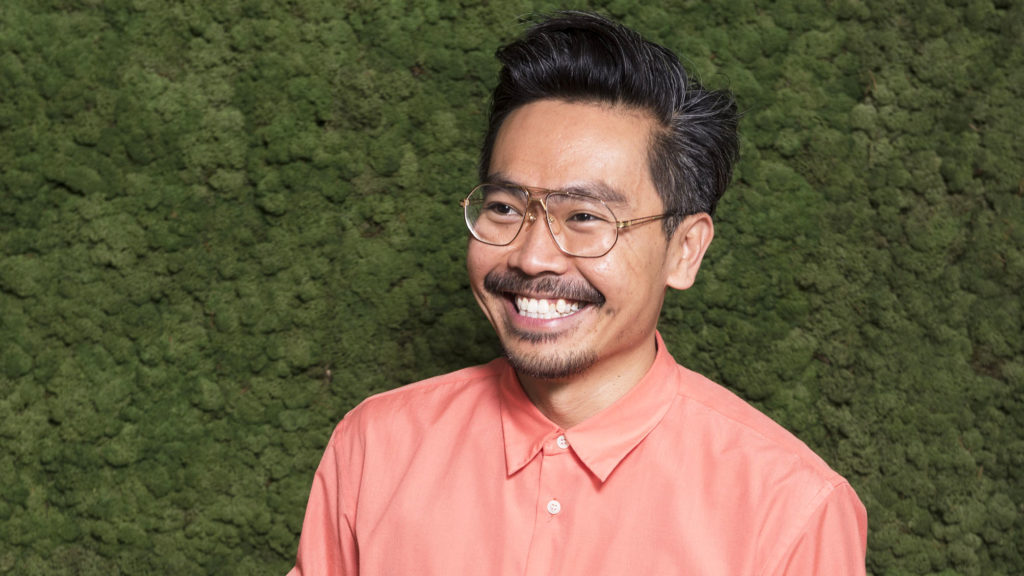 "We need to constantly self-teach in order to update our skills and stay relevant" says Ren Yee of UNSense
How I got my job: Ren Yee's experience in architecture led to him head up the innovation and strategy team at Dutch firm UNStudio and its technology arm UNSense. He talks about his career progression for the Dezeen Jobs careers guide.
---
Name: Ren Yee
Job title: head of UNSense design/strategies
Company: UNSense/UNStudio
Location: Amsterdam, Netherlands
Dezeen Jobs: Tell us about UNSense and how it came about?
Ren Yee: Exploring technology has always been native to UNStudio – from design tools (predictive modelling of urban flows to parametric design as early as the 1990s) to construction methods and building operation systems – all with the objective to make better buildings, design better cities, and craft better products for both people and the environment.
However, the current exponential growth of digital tech and recent breakthroughs in scientific research led Ben van Berkel to question how the relationships between technology, people and the built environment are changing and whether we can improve our buildings and cities through the integration of new technologies. It is where we explore and design the relationship between technology, physical space and people.
Dezeen Jobs: What does your role entail and what kind of projects do you work on?
Ren Yee: Having been asked to set up and now lead the Futures team at UNStudio – where we research and speculate collaboratively with external experts from different fields on the domains that influence our practice, I bring that perspective towards designing and developing technologies that influence the built environment. I apply this research-driven approach to all scales: cities, buildings and interiors, with a distinct focus on benefitting both people and the planet.
We work with cities to improve liveability through technological solutions. These range from experimental concepts to applicable proposals. One example is a proposal for a self-learning plaza in Amsterdam, where we redesign the formal and informal activities of public space with the user and the municipality, by enmeshing temporal digital grids, digital tools, sensors and data. We also work with real estate developers in using technology (IoTs, data processing, etc.) to nudge people towards healthier lifestyle choices, as well as encouraging social cohesion.
Dezeen Jobs: How did you get to where you are now and what was your career progression at UNSense?
Ren Yee: I had a pretty conventional start; from designer to project lead/senior architect. But along the way, Ben van Berkel started to reorganise UNStudio into a knowledge practice and we were experimenting with new ways of developing and sharing knowledge and research both internally and externally. We established what we call 'knowledge platforms' at the studio; groups of people that are tasked with research in specialised fields and topics related to the profession. At that time I was asked to set up a separate internal research team with a focus on the future of different project typologies (previously referred to as 'workfields') and this group then evolved into the futures team. As a result, apart from expanding our network of collaborators from other disciplines, we are also now expanding our services (research, design and strategies). This subsequently led to UNSense and to what I am doing there now.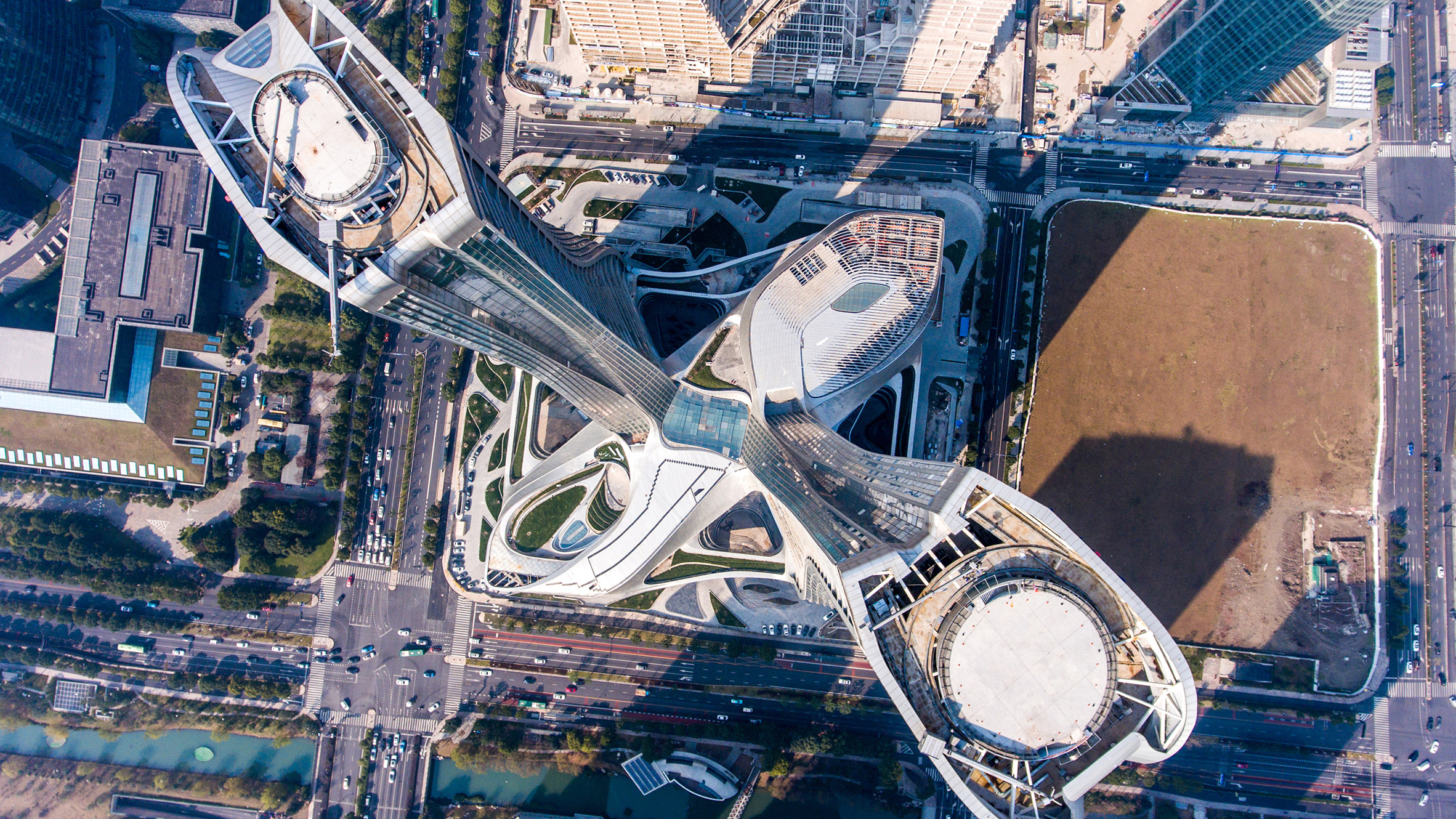 Dezeen Jobs: Where and what did you study?
Ren Yee: I obtained my Bachelor of Science in architecture from University Putra in Malaysia and subsequently a Master of Science in architecture and urbanism from TU Delft in the Netherlands.
Dezeen Jobs: What was your first job?
Ren Yee: I started as an architect/designer with Ken Yeang, renowned ecological architect and masterplanner.
Dezeen Jobs: Which companies/brands have you worked with whilst at UNSense?
Ren Yee: We are working and collaborating in one way or another with a diverse group of partners and clientele; from municipalities (Amsterdam, The Hague, Utrecht) to companies (BMW, USM modular, Siemens, Apple, Microsoft, Hardt Hyperloop), and from academic institutions (AMS Institute, TUDelft, MIT, TU Eindhoven, TU Tilburg) to developers (G&S, Beulah International).
Dezeen Jobs: What's the workplace culture like at UNStudio/UNSense?
Ren Yee: UNStudio is full of extremely talented, hard-working and dedicated designers from all over the world, so it's a very dynamic place to work. But it's also very much a learning organisation: a place where people are given the opportunity to work on research and development and where innovation and forward-thinking is stimulated so that people can learn and develop their skills. Curiosity is highly valued at UNStudio, so I would say that this in a sense also defines the culture at the studio.
UNSense is an interesting mix of UNStudio's evolving open, creative and inquisitive culture, with a tech start-up. We are also constantly evolving with every new member that joins us. We are linked to Freedomlab (we are based in Freedomlab campus in Amsterdam), so there is a great crossover innovation culture between a wide range of campus residents (experts, professionals, philosophers, entrepreneurs, engineers and designers) which also crafts our workplace culture.
Dezeen Jobs: What qualifications and skills do you require to work at UNSense?
Ren Yee: We are growing and are ultimately geared towards creating a multidisciplinary team; from design (sensorial designers, user experience designers, product designers, architects, masterplanners) to technology (software developers, computer science, etc.) and from sociologists/anthropologists to business analysts. Ideally we look for polymaths – people who can mediate between different worlds – who can code but also understand the philosophical implications of translating fields like law into code, for example.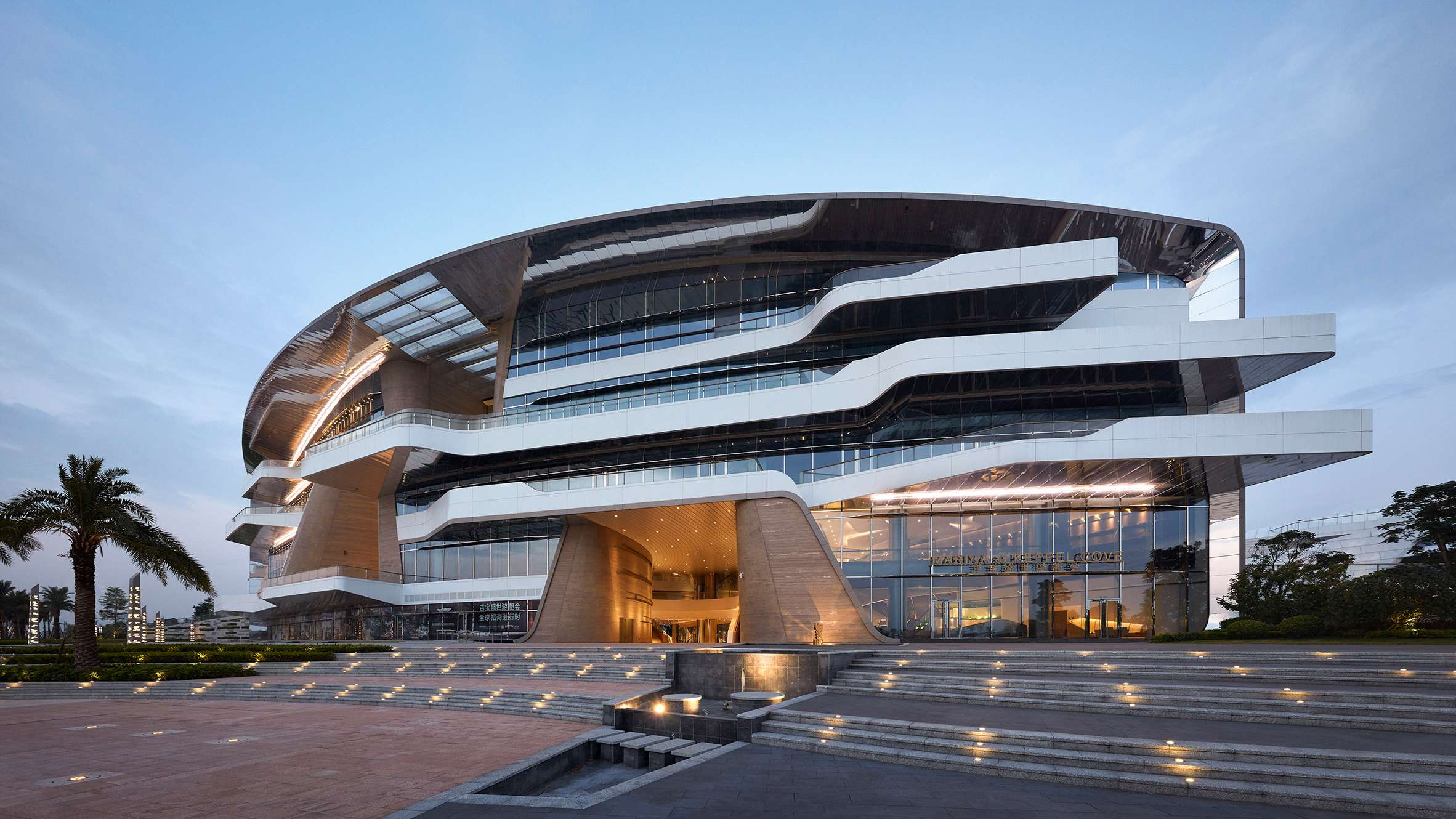 Dezeen Jobs: Why would a prospective candidate want to work there?
Ren Yee: What's exciting about what we're building at UNSense is that it's not focused on technology alone. Unlike the big hardware and software providers, we are driven by the ambition to improve the lives of citizens through their built environment and we bring this vision into everything that we do.
This also means that our development as a team will grow quite organically. Things are changing so fast. As technology gets entangled in all layers of society, hybrids will surely emerge that we can't even conceive of yet. Data and criminal justice. Data and homewares. Data and medical services. Data and biotechnology. It will be an exciting time for philosophers and ethicists. We'll quickly realise the need to understand how we treat, use, manage and live with artificial intelligence. We'll need philosophers and ethicists to legislate ourselves into the future. So we want to create an environment where we can face these issues head on, and have the capabilities amongst the team to do so.
Dezeen Jobs: What advice would you give your younger self starting off in your career?
Ren Yee: From the quote from the back of 1974 edition of the Whole Earth Catalogue made famous by Steve Jobs: "Stay hungry, stay foolish." By hungry, I mean hungry to learn, to improve, to explore. Foolish doesn't mean naive, but it does mean playful. Human creativity is becoming more important than ever and we're seeing the fruits of it in business practice too.
Dezeen Jobs: Was your university degree necessary to get where you are now?
Ren Yee: Yes and no. It does fulfil the basic requirement for entry into the profession, but curiosity and creativity aren't guaranteed by a university degree. Nor does education end when you graduate. The requirements of work are changing so rapidly today, as menial tasks are automated away and we see complex cognitive processes also increasingly taken over by Artificial Intelligence. We need to constantly self-teach in order to update our skills and stay relevant, so curiosity is key.
Traditional approaches to education are in any case being reconfigured today. At school we are still usually taught facts, with a bit of critical thinking thrown in, but all the facts in the world are accessed at the blink of an eye online. The challenge today is in the ability to formulate the right question. And thankfully, this is the fun part! We are inundated with information today, from all directions. We need to be highly critical of the wisdom we receive, and creative in formulating questions about it.
View current opportunities at UNStudio/UNSense ›
---
UNStudio/UNSense: visit company profile
Locations: Amsterdam, Shanghai, Hong Kong
Number of employees: 200-500
Website: www.unstudio.com