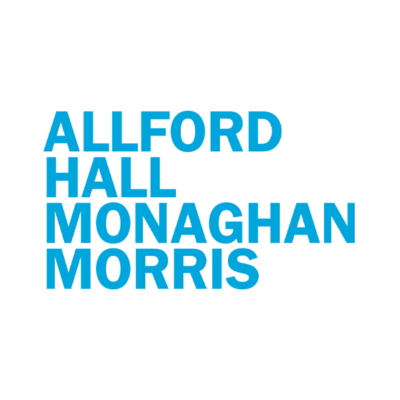 Allford Hall Monaghan Morris is looking for talented architectural assistants to join its London studios.
About us
Allford Hall Monaghan Morris is an employee-owned architecture practice founded in 1989. It has offices in London, Bristol, Oklahoma City and Madrid and works across the UK and around the world on projects across sectors and scales, from a transformative mixed-use masterplan to a small therapeutic space for a charity. The practice won the RIBA Stirling Prize for Burntwood School in 2015 and has won many other awards and critical acclaim for its work over the last thirty years.
Our research-led and collaborative way of working offers a friendly and supportive environment for personal and professional development, allowing each person to take on individual areas of responsibility. Our teams do not specialise by sector or work stage; instead, team size and structure create the sense of a collection of like-minded smaller studios working within our shared spaces.
What we offer
As an employee-owned business since 2017, the success of the company and its work comes from having a positively engaged team, where each person is invested in where they work. We believe that, by investing in and nurturing the diverse talent across all areas of the practice, we put ourselves in the best position to sustain our architectural ambition. This is supported by formal and informal training and knowledge sharing, extensive in-house technical consultancy and support and mentoring for those looking to complete formal qualifications or develop their skills.
Everyone at AHMM has access to a range of benefits that support their personal and professional lives and provide additional help when it's needed. We also believe that when the practice is performing well and profits are made, these should be shared. We aim to be an inclusive and rewarding place to work and this is supported by the many social activities and community and charitable partnerships we participate in. We see our practice as an active, ever-evolving project too – one that we encourage everyone to take part in as employee owners.
Read more about what it's like to work at AHMM here.
Qualities, skills and experience
We are looking for:
a Part II qualification or equivalent
at least 2 years practice experience, and with / or could be working towards their Part III
a portfolio that demonstrates excellent design skills
strong visual communication skills (hand drawn or digital)
a good team player with good interpersonal skills
the ability to think strategically and to develop concepts into proposals
adaptability to new processes, software, teams and projects
competency in Revit is also an advantage.
We support architectural assistants working towards their Part 3 with up to ten days' paid study leave, course fees and mentoring.
To apply
Please click here to find our job application form and further information for submitting your application.
AHMM treats all job applicants equally, irrespective of race, ethnicity, gender, sexual orientation, marital status, age, disability or religion.
Salary: Undisclosed
Applications have closed.