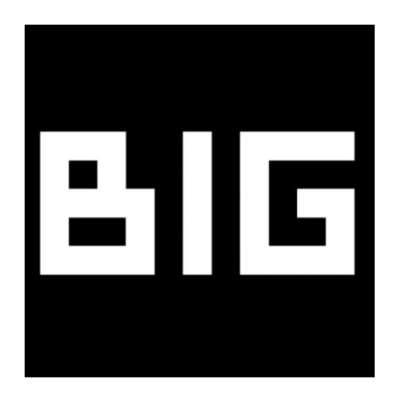 BIG is looking for a business development manager to join its office in Copenhagen, Denmark.
At BIG we are looking for a new member to join our business development team and be responsible for handling acquisitions and pre-qualifications in the EMEA market (Europe, Middle East and Asia), with the flexibility and interest to support on the various countries within this market based on demands. As business development manager you will be involved in developing our market strategy and through your work helping to define BIG's future. You will take the lead in increasing BIG's presence in the various markets the Copenhagen offices serves, by developing new client relationships, finding the right opportunities and defining a clear go-to-market strategy. The role includes great personal development potential in an international creative environment where the level of ambition is high.
BIG is a partner-owned architecture company, characterised by an entrepreneurial spirit, true teamwork across expertise areas and new ways of approaching conventional tasks. We have an informal work environment where camaraderie and collegial support are highly valued and where ambition, very high work morale and dedication to being the innovators of our field unify the staff.
Our firm is characterised by creativity, high energy and a unifying team spirit. We now number 500 employees between Copenhagen, New York and London.
You will be based in Copenhagen and work closely with the business development team as well as the partner group and management leaders.
As business development manager, you will:
give active support to the business development partners
manage junior personnel in the business development department
prepare responses to RFQs/RFPs/RFIs
manage approaches and pitches to secure new direct commissions/clients
prepare time schedules, fee and scope estimations with support from management leaders
assess and develop recommendations for potential new projects
prepare fee proposals and negotiate these
manage client relations and host client visits
assist in contract negotiations
represent BIG at selected conferences, lectures, events
assist in market research and development of marketing material
maintain CRM databases
prepare regular status updates
BIG is looking for applicants with:
minimum of five+ years' experience from similar or related position
masters level degree in either marketing, business, communication and/or architecture, or related field
proficiency in MS Office & Adobe CS (particularly InDesign)
experience with CMS client management software is a plus
fluency in English (fluency in another language is a plus)
excellent communication and organisational skills
an interest and affinity with market research
an understanding of architecture, building procedures and urban planning is recommended
self-discipline and confidence in an ad hoc environment.
How to apply
Application deadline is Friday December 7, 2018. All suitably qualified applicants should complete the application form and attach any relevant documents such as cover letter, CV and recommendation letters. This is a full-time position and the right candidate will ideally start in February/March 2019.
For any questions please contact, Jennifer Zitner, head of business development at [email protected].
Applications have closed.