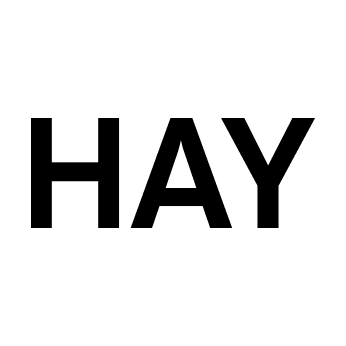 HAY is seeking a sales account assistant to join its team in London.
Are you passionate about interior design and want to be part of an international design company? Are you a naturally curious individual with a positive mindset, who share an enthusiasm for meeting people with a great attitude and high customer service?
If so, you might be the person we are looking for as our new sales account assistant. You will be joining our international sales team in our stunning London showroom based in Islington (N17JQ), and you will report directly to our head of regional sales – UK, Ireland and MEA.
About the job
As our new sales account assistant, you will have an exciting opportunity to develop brand awareness, sales activities and strengthen our relationships with contract dealers and A&D's in the UK.
In this exciting role, you will be an important part of the contract sales team to promote HAY and further establishing the brand in the contract market. With specialist knowledge, experience and, above all, a lot of enjoyment in the matter, you will assist the contract team making quotes, organize samples, look after dealers visiting the showroom and conduct product training.
You will develop, maintain and expand our customer relations with the ambition to grow our sales performance. Your focus will be on assisting the contract team and their sales efforts. You will be working closely together with 6 other dedicated colleagues from our showroom in the center of London.
More specifically, your tasks will include:
acquire knowledge of HAY's contract strategy
build up the competencies to efficiently make quotes, organise samples for mock-ups
strengthen the sales activities for HAY contract sales in the UK
develop the collaboration with both existing and new HAY contract dealers and A&D's
execute on selected sales efforts including presentations and relationship building
coordinate and execute activities in connection with presentations, tenders and deliveries
identify business opportunities
actively contribute to a strong collaboration across the UK contract sales team
important link to HAY HQ in Denmark
Your qualifications
You have a strong sales assistant/customer service background ideally with one to three years from the furniture/design industry. You are a driven self-starter who thrives by working in a strong and busy team. You have excellent presentation and communication skills as well as an enthusiasm for and interest in interior design, furniture, materials and manufacturing processes. You have an eye for the detail, the ability to understand the customers ideas and needs and convert them to competitive solutions in close collaboration with the clients. You possess strong time management skills including an ability to prioritise and work under tight deadlines.
Your profile
On a personal level, you have a positive and self-driven personality and you love to work with design as well as growing the sales and relationships with customers. You enjoy and are motivated by working in a team and working with long term projects. You are a strong service-minded team player. You are positive and driven to make your challenges a success focused on finding solutions and identifying possibilities.
We look forward to hearing from you.
If you have any questions regarding the position, please do not hesitate to contact John Cain on [email protected]. Please send us your application and CV as soon as possible and no later than 23 December 2022. We evaluate candidates on an ongoing basis.
About HAY
HAY was established in 2002 as an innovative design company with the ambition of making quality contemporary design objects available to the widest possible audience. In 2018, a majority share in HAY was acquired by the American design company, MillerKnoll, whilst retaining the same company vision of collaborating with talented designers from all over the world to create functional and refined designs. HAY currently employs approximately 280 staff in Denmark and has 31 stores throughout Europe, Asia and USA.
Application due: 23 December 2022
Category: sales
Workplace: London
Salary: Undisclosed
Applications have closed.