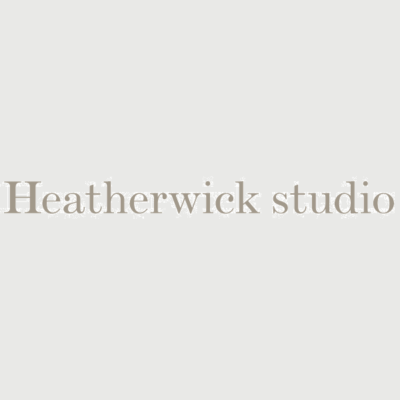 Heatherwick is looking for a production coordinator to join its London team. 
Location: London, King's Cross
Posting date: 23/08/2017
Closing Date: 22/09/2017
Heatherwick Studio is an international studio that brings together craft, design, architecture and urban planning together in a single workspace.
We are a vibrant practice focused on innovation, collaboration and making, constantly questioning the boundary of what is possible. Today, we are involved in a number of significant and extraordinary projects across the world.
We have a new opportunity for an enthusiastic and motivated individual to join the studio as a production coordinator working across objects, exhibitions, books and more. The role is a key position in the domain, reporting to the producer, to ensure that projects are kept on track and delivered. Projects include museum and gallery loans, limited edition furniture such as Extrusions and Friction, production furniture and books. The right candidate must be able to manage relationships with internal stakeholders and external suppliers, as well as coordinate a broad range of tasks efficiently on a daily basis.
The main responsibilities of the role include:
– coordination of object, exhibition and book project workflows including content creation, production, logistics, marketing and finance
– coordination of outsourced making and production of projects
– creation of image artwork, film files and the supply of design information, specifications and materials to third parties
– document and archive all object related production materials into the studio archive software system. Use the studios archive and exhibition systems to manage exhibition loans
– liaison with the studio's sale representative for the presentation, marketing and information on limited edition pieces
– monitor stock, respond to and record any enquiries related to object sales
– review artwork in the studio's ownership and those in external collections to arrange any necessary restoration work. Support museums, institutions and collectors with the long term care of studio created works
– prepare stock, supplier and sales reports for monthly progress meetings as well as seeking new object partnerships and opportunities
– maintain project budget spreadsheets to ensure all transactions are logged and tracked
The successful candidate will be hands on, confident in coordinating numerous projects simultaneously and motivated by a fast paced environment where being able to adapt quickly is essential.
You will have previous experience of delivering a range of creative projects and working in collaboration with artists/designers. As well as this, the ideal candidate will have experience of managing fine art fabrication production and have good knowledge of the art market, art history and museum and auction houses.
Candidates must have a minimum of two year's professional work experience as a production coordinator or other relevant role and be MS Office and Adobe creative suit literate. Candidates who have previous working experience in creative industries are encouraged to apply.
This is an opportunity to join a dynamic and fast-paced team in an exciting studio space.
To be considered, please send your CV along with examples of projects you have assisted in producing and a cover letter explaining why you are right for the role to Max English-Merrick at [email protected]
Applications have closed.