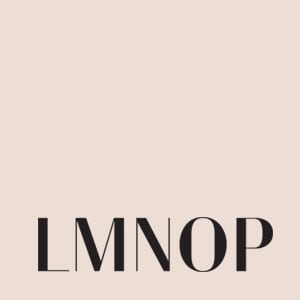 There is an opportunity for a project manager to join LMNOP in New York.
We are looking for a full-time project manager to join our small team. Reporting to the CD, the project manager is responsible for providing strategic leadership across engagements while keeping on top of day-to-day project activities. This person's influence on a project is felt from before a brief is written until after the job is closed. This person will lead in the creation of strategic proposals and ideas that solve for client goals, oversee processes across strategy and design while ensuring the project stays on time and on budget. This person understands the business, is able to fluently discuss and defend the creative output, is a trusted advisor to their clients, and is always looking for opportunities for the team to add value.
The project manager will:
be the go-to communicator with clients, building long term relationships and managing expectations on both sides
create project timelines, billing schedules, and kick-off documents for each new project
work in tandem with designers to execute deliverables for the client project
have the client scope committed to memory, and be able to be one step ahead understanding what is in/out of scope throughout the course of a project
co-lead client presentations with the art director
lead in the creation of proposals and ideas that solve for client goals and RFP's, create proposals and fee estimates and identify growth opportunities with current clients
traffic production of all creative elements (print, packaging, signage, merch and digital) through all steps of a project
maintain our digital channels by updating website, Pinterest and Instagram accounts
oversee LMNOP's outreach to press and client database
the ideal candidate is not just a great manager, but also has a keen interest and talent for the strategy side. We welcome contribution of new ideas, concepts and creative delivery solutions. And ideally this person would be able to craft positioning statements by conducting research and translating data into actionable insights that inform the creative strategy. Interest in contributing to new business efforts and driving overall growth for the company also a plus!
The project manager must have the following qualifications:
three+ years experience, ideally from a branding or strategy focused role/agency
ability to prioritize and juggle multiple projects
stellar organizational skills and attention to detail
strong writing and communication skills (you've got confidence expressing your feelings and opinions and love presenting and speaking in front of people)
is passionate and knowledgeable about the design and branding process and best practices: You're not afraid to step in and make suggestions to both clients and internal team members
proficient in Microsoft Office (specifically Excel), Dropbox, and a baseline understanding of Adobe CS
ideally have basic understanding of printing processes
Start date: asap
Location: Our office in Greenpoint Brooklyn
Drop us a note and let us know about you and why you want to work with us. Please talk about your experience in project management and what you could bring to our team. And if offered the position, when can you start?
Submit your applications using the 'apply' link below.
Applications have closed.