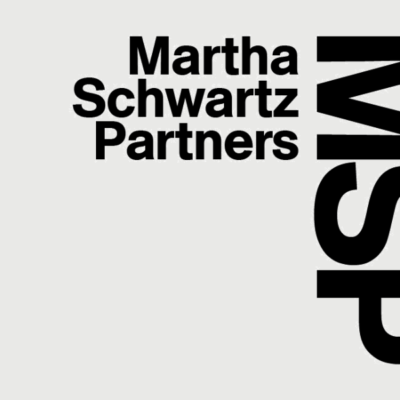 Martha Schwartz Partners is looking for a senior landscape architect to join its practice in London.
As a senior landscape architect, you will ensure that Martha Schwartz Partners remains at the forefront of cutting-edge design solutions and that the company's vision, mission and goals are advanced.
Skills, qualifications and experience required:
Experience: generally 7+ year's experience
Qualifications: Bachelor's degree, diploma
Professional accreditation: registered or chartered or pursuing registration
Salary: Competitive
You will:
ensure that all design work is completed to the highest standard and in line with the company strategy/philosophy and QA systems and procedures
represent the company to major clients and professional associations
assist in mentoring team members on building materials and construction technology, materials and installation and technical detailing
develop, mentor and lead design teams – teaching, leading and inspiring junior members of staff to strive for design and technical excellence
responsible for channelling and enhancing the talents of team members
responsible for orientating and inducting new employees
assist with the recruitment of design staff as required
training and CPD
ensure that the design teams are aware of trends and improvements in both techniques and technology that are relevant to achieving world class technical design capacity and project innovation
responsible for the overall design and prod
ensure the overall design direction of the project is fulfilled and properly communicated to the design team (working under the direction of the directors)
ensure design reviews and quality assurance procedures take place on a regular basis
attend and participate in design reviews on all projects as required teaching and inspiring others to strive for design and technical excellence
ensure highest quality technical standards are met on each project (working under the direction of the directors)
identify opportunities to improve the quality/format of the end product in co-ordination with the associate directors and directors
primary point of contact with client on project-specific co-ordination issues
facilitate and participate in the co-ordination with external consultancy teams involved in projects
ensure that projects are delivered on time to the highest standard
responsible for the management of the project progress, scope, program and budget
responsible for the distribution and management of day to day project related tasks
responsible for maintaining project files and records
responsible for sending and receiving project information
travel within and outside the UK
responsible for direct client communications and co-ordination
attend strategic project/client meetings to communicate/defend design intent
listen to the client's requirements and communicates to the design teams ensuring the client's expectations are met
pursue strategic client relationships
Please submit your application using the 'apply' link below, with a cover letter, CV and portfolio.
Martha Schwartz Partners is an equal opportunities employer.
No agencies please.