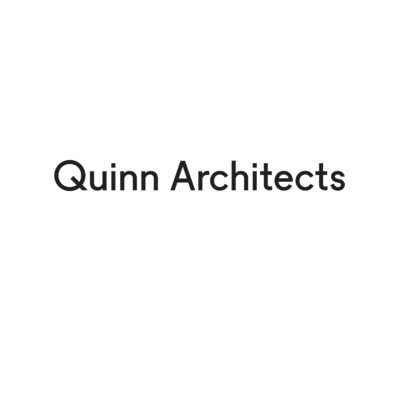 Quinn Architects is looking for a studio manager to join its busy team in east London. 
Salary: Circa £30,000 per annum pro-rata, negotiable dependent on experience
Position: permanent post, full/part time
Deadline: 22 October 2017 – successful applicants will be invited for interview on a rolling basis
Quinn Architects is a close-knit and friendly team based in Shoreditch with an exciting international portfolio of bespoke high-end residential and mixed-use projects.
We are looking to recruit a highly motivated Studio Manager to join our vibrant architectural practice immediately and manage the smooth running of a very busy and creative design studio. Our ideal candidate will be highly organised, proactive and have demonstrable experience of overseeing a creative team. Working closely with the director, success in the role will depend on the candidate's ability to work flexibly using their own initiative and conduct themselves with a calm and personable manner. There will be opportunities to play a prominent role in the strategic direction of the practice and to take ownership of projects and ideas.
As a studio, we encourage creativity and independence and can offer the following benefits:
Broad range of clients and the chance to work on creative projects in a supportive environment, from print design to event management
Regular team lunches and social drinks
New open-plan studio in the wider creative community of Rochelle School
This is an exciting opportunity for an individual who is ready to take the next step in their career and to develop a key role in a creative and successful practice.
Key duties of the role:
Act as first point of contact for the studio
Manage the day-to-day smooth running of the design team
Design and prepare studio publications, exhibition materials, press releases and presentations
Prepare applications for international press, awards, exhibitions and events
Manage website, social media and mailing list activities
Manage human resource procedures including payroll, pensions, recruitment, inductions and appraisals
Financial administration including invoicing, reporting, and preparation of fee schedules and contracts
Diary and travel management on behalf of the Director and senior team members
Manage relationships with suppliers, contractors and building managers e.g cleaners, IT and office supplies
General studio administration and management of health & safety
For the right candidate there will be additional opportunities to work on selected creative projects as outlined below:
Coordinate bespoke interior projects and fabrication/installation of joinery elements
Liaise with clients, designers, suppliers and contractors at all stages from design through to installation
Research suppliers and source materials for fabrication
Essential candidate requirements:
The successful candidate will have demonstrable skills and experience in a creative office or studio environment as described below:
Proven experience of office/studio coordination in a creative company
Proven experience of using social media and website content management
Proven experience of implementing HR policies and procedures
Proven experience of preparing invoices and monitoring cash-flow
Ability to work flexibly within a small team
Ability to communicate in a calm, confident and discreet manner
Ability to work independently and manage your own workload
Excellent skills in written and spoken English
Fluency in Adobe Creative Suite, Numbers and Pages on a Mac platform
Interest in the creative industries
Desirable candidate requirements:
Experience of marketing/PR
Experience of business development
To apply:
Please forward your curriculum vitae and cover letter/email to [email protected] in PDF format. Successful applicants will be invited for interview on a rolling basis, so early applications are encouraged.
To aid the process please provide the following information in your covering email:
A brief summary of any relevant work experience and overview of how you feel you meet the candidate requirements
What do you see as your particular skills and what skills do you hope to develop further?
What is your current salary and what are your salary expectations?
Whether you are seeking a full-time or part-time position
When you would be available to start and do you have any major holidays booked?
Quinn Architects are an equal opportunities employer. Please note that we will only be able to respond to successful applicants.
Strictly no recruitment agencies please.
Applications have closed.