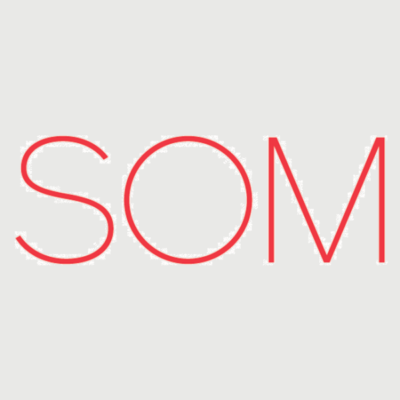 London, UK
Marketing and communications coordinator

Skidmore Owings and Merrill is looking for a marketing and communications coordinator to join its busy London practice.
SOM, one of the most influential design firms in the world, is seeking innovative, creative, independent, and critical thinkers who aspire to the highest standards of excellence. Join our collaborative design practice as a marketing and communications coordinator for the opportunity to build a strong and thriving career.
Reporting to the senior marketing manager, the marketing and communications coordinator will assist with the writing, design, and production of custom communications, including bids and proposals, award submissions, case study books and other marketing collateral, while upholding the standards of the firm.
This role is best suited for a highly organised person who has the ability to work with multiple parties, both internal and external, and on multiple projects at a given time. We are looking for a creative and resourceful candidate, who will have a proactive approach towards thoughtfully presenting our work to current and future clients and industry peers.
Duties and responsibilities:
– develop and coordinate the writing and production of custom communications, including responses to requests for qualifications and proposals, brochure development, press releases and other marketing collateral
– collaborate with firmwide marketing and project teams on deadline-based efforts
– work with partners, studio heads, and project managers to realise a variety of special projects and presentations
– conduct comprehensive research to identify new business and marketing opportunities
– develop and maintain relationships with industry peers and business contacts
– respond to various writing, editing, and image requests. Ability to execute and prioritise project tasks efficiently and accurately
– update internal databases for project facts, leads management, images and assets
– other duties as assigned
Desired skills and expertise:
– excellent writing and editing skills
– three plus years of experience working in marketing/communications – preferably within the architecture/design industry
– ability to work on multiple assignments and deadlines while maintaining a high level of accuracy
– excellent problem-solving, multi-tasking, and organisational skills
– proficient using MS Office and Adobe InDesign
– ability to work in a team environment
– keen graphic sensibility with an interest in creative disciplines
SOM offers opportunities to work on transformational projects, competitive salaries, health insurance, wellness, retirement and financial and other work/life plans.
At SOM, we welcome and encourage diversity in the workplace. We believe an inclusive environment benefits our employees, our firm, and our community, while also enriching and challenging our own thinking about design. We are proud to be an equal opportunity and affirmative action employer.
Visit this page to learn more about SOM's employment policy and how to apply offline: www.som.com/employment_opportunities_and_policy
Please email CV with cover letter and short portfolio/work examples, no more than 5MB to: Emilie Lemons: emilie.lemons@som.com
Applications have closed.