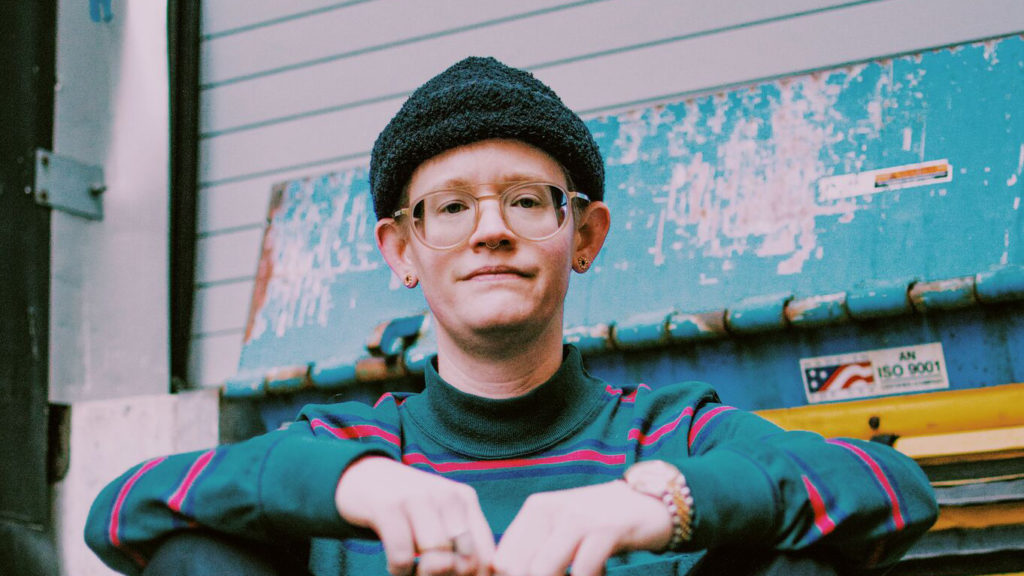 "We look for curiosity, passion and flexibility" says Amy Rauner of Converse
How I got my job: Amy Rauner started her career at a local art studio in Detroit but now works as a senior footwear designer at Converse. She explains how she got there for the Dezeen Jobs careers guide.
---
Name: Amy Rauner
Job title: senior footwear designer
Company: Converse
Location: Massachussetts, USA
Dezeen Jobs: Where and what did you study?
Amy Rauner: I have an illustration degree from the College for Creative Studies in Detroit.
Dezeen Jobs: What was your first job? What led up to you getting a job at Converse?
Amy Rauner: I taught art at the studio where I took lessons as a child. That studio is very special to me – I learned techniques of drawing and painting from talented people across a range of fine and applied arts. The studio was also my first exposure to commercial art as a career.  I interned with Converse after graduation. CCS has strong representation at Converse and across the footwear industry, and I was recommended as a good fit for the brand.
Dezeen Jobs: What's one thing you didn't know about Converse before working there?
Amy Rauner: Converse was my introduction to manufacturing at scale. The lift it takes to make millions of shoes per year touches so many fields of expertise that it's hard to comprehend. Learning as much as I can about roles associated with the manufacturing process makes me a better, smarter designer and makes my colleagues' jobs easier.
Dezeen Jobs: It looks like you've progressed through many roles at Converse, talk us through the different hats you've worn.
Amy Rauner: I started out by leveraging my graphics and illustration background to work on print and pattern design for Chuck Taylors. I grew my aptitude for footwear design by focusing on colour and material applications. My first new product creations were Converse exclusive products for some of our retail partners.
From there, I transitioned to the women's footwear category. I learned how to tell product stories and build collections through a seasonal footwear range. Our team focused on understanding the personal connection young women had to their sneakers, and how to drive newness while maintaining a strong connection to the identity of Converse.
I have an affinity for Converse's old basketball and skate models and wore those growing up. This product was handled by our men's design teams, and I had a goal to work on those product ranges. I got the chance to work on our Cons range, which covered skate and streetwear-focused product. In that role, I had great support from my team manager in not only learning advanced footwear construction, but also the birth of sneaker culture and the collector community.
To further my growth, I worked on our footwear innovation team where I learned to fully construct shoes from scratch in our concept creation centre. Working in our sample room, I was able to experiment with materials and processes. Design by making was a completely new way of thinking. I discovered product solutions that sketching and rendering could not capture. This was an invaluable part of my footwear education that led me to my current role.
Dezeen Jobs: What are some of the projects or collaborations you're most proud of?
Amy Rauner: Our collaborative partners have each built a space for their vision within youth culture and the streetwear world. I love that our projects can help bring their point of view into a new product space, or give them a new platform to work with. Working with Tyler the Creator is a big highlight. He's a multidisciplinary artistic force who's extended his music, message and visual output into his personal style and product offering. Because his vision is so defined, we can work with more dramatic styles and silhouettes to connect with the community that he's created around himself and his brand.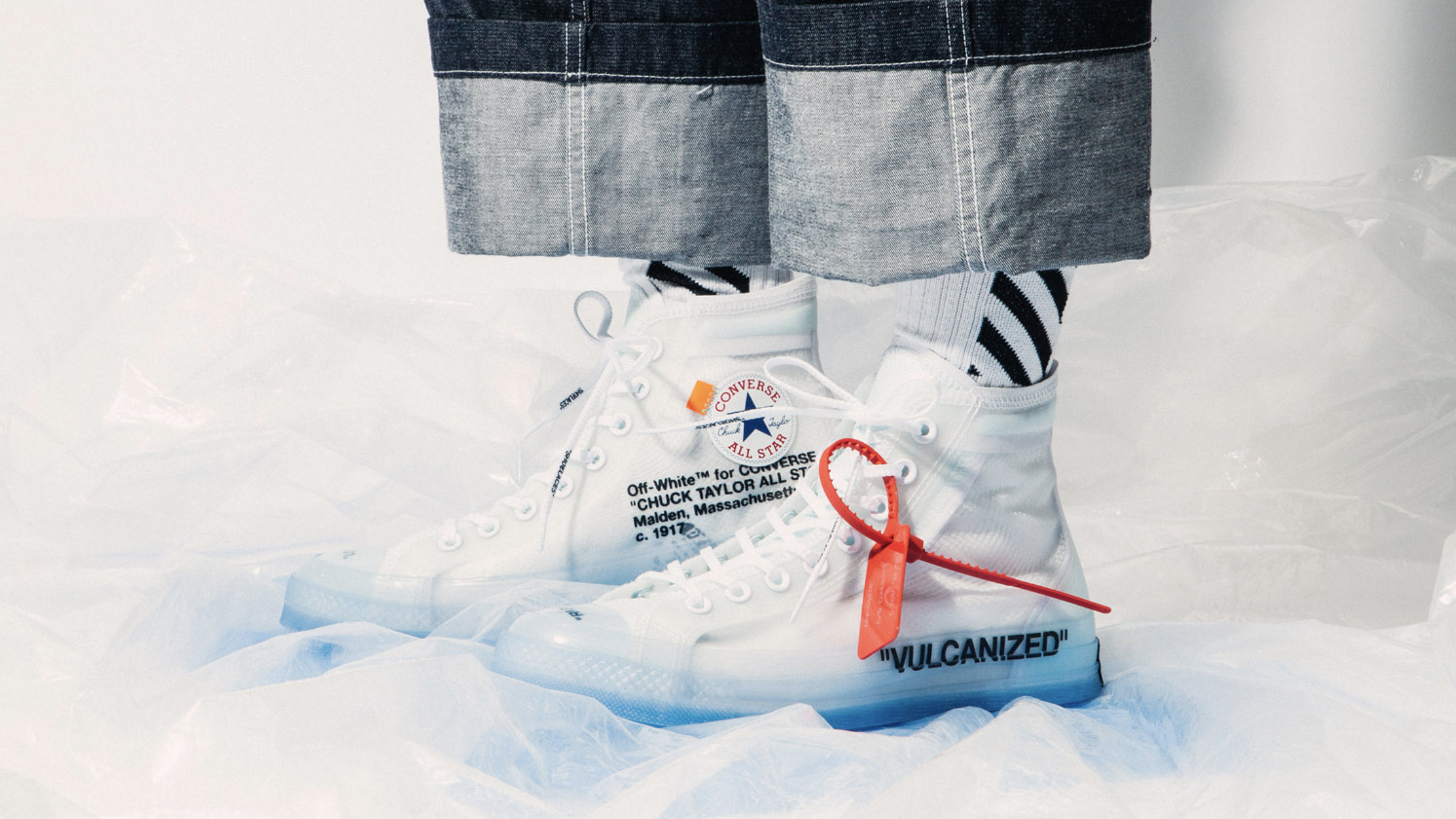 Dezeen Jobs: What does energy footwear design mean? Explain to our readers what your role involves.
Amy Rauner: Throughout our history, Converse has developed deep cultural connections across fashion, sport and music. As such, our collaborators often have personal connections to the brand. The stories they want to tell through product reflect both our deep heritage in sport and culture and how they adopt the shoes into their experiences and aesthetics.
My job is to bring their stories to life. This involves visualising their ideas, consulting and ideating with them on construction, colour, print and materials design, and readying the design tech for our factory development process.
Energy connects to the fact that these product stories are often created in limited runs, and speaks to the interest of our consumer. For many of our collaborations, we are able to offer the most accessible product from that designer (like JW Anderson or Virgil Abloh) or give the partner a platform/exposure to new audiences through our brand.
Dezeen Jobs: Designing footwear sounds very specific. Do you ever find your job overlaps into other branches of design/creative disciplines?
Amy Rauner: Sometimes it can feel like designing footwear is a process that happens after you fully grasp the mind of the kids you'd like to wear your shoes.
We design for what's provoking that kid from a creative and style perspective; what their passions are, what their idols are into, how they express their identity.  Most of the projects I handle are style-driven through the lens of streetwear.
Sometimes I design to a function, but usually I lean on knowledge of youth culture for the right answers. There is a constant need to balance reaching new aesthetics with technical shoemaking, so that becomes the design challenge.
Dezeen Jobs: What skills are most useful for working on the design team at Converse?
Amy Rauner: Speed and work ethic. Attention to detail. Ability to storytell through product. Technical range and passion for multiple creative disciplines. Broad range of cultural knowledge. Chill personality.
Dezeen Jobs: How would you describe the workplace culture at Converse?
Amy Rauner: The Chuck Taylor has such a cult following to it that many people find their way to Converse because of some shared ideals. People's passions often overlap with the core tenets of the brand. The company is partnered with many charities serving youth. Many people are self-starters and the company is nimble enough that if you want to affect change, your voice can be heard. As an example, I help to run an internal speaker series that brings major players in youth culture into the office for talks about their lives and work.
Dezeen Jobs: You've been at Converse for over a decade, how has it changed over the time you've been there?
Amy Rauner: Since I've been around, Converse has grown from a scrappy company rocketing out of bankruptcy to a more mature, complex business. I think there's more companies competing for our space in lifestyle product driven by youth culture, but we maintain an authentic voice.
Dezeen Jobs: What's the best part about working at Converse?
Amy Rauner: I'm honoured to work with the best product team in the industry. Shoutout to the whole squad.
What our product represents has evolved but the independent spirit remains the same.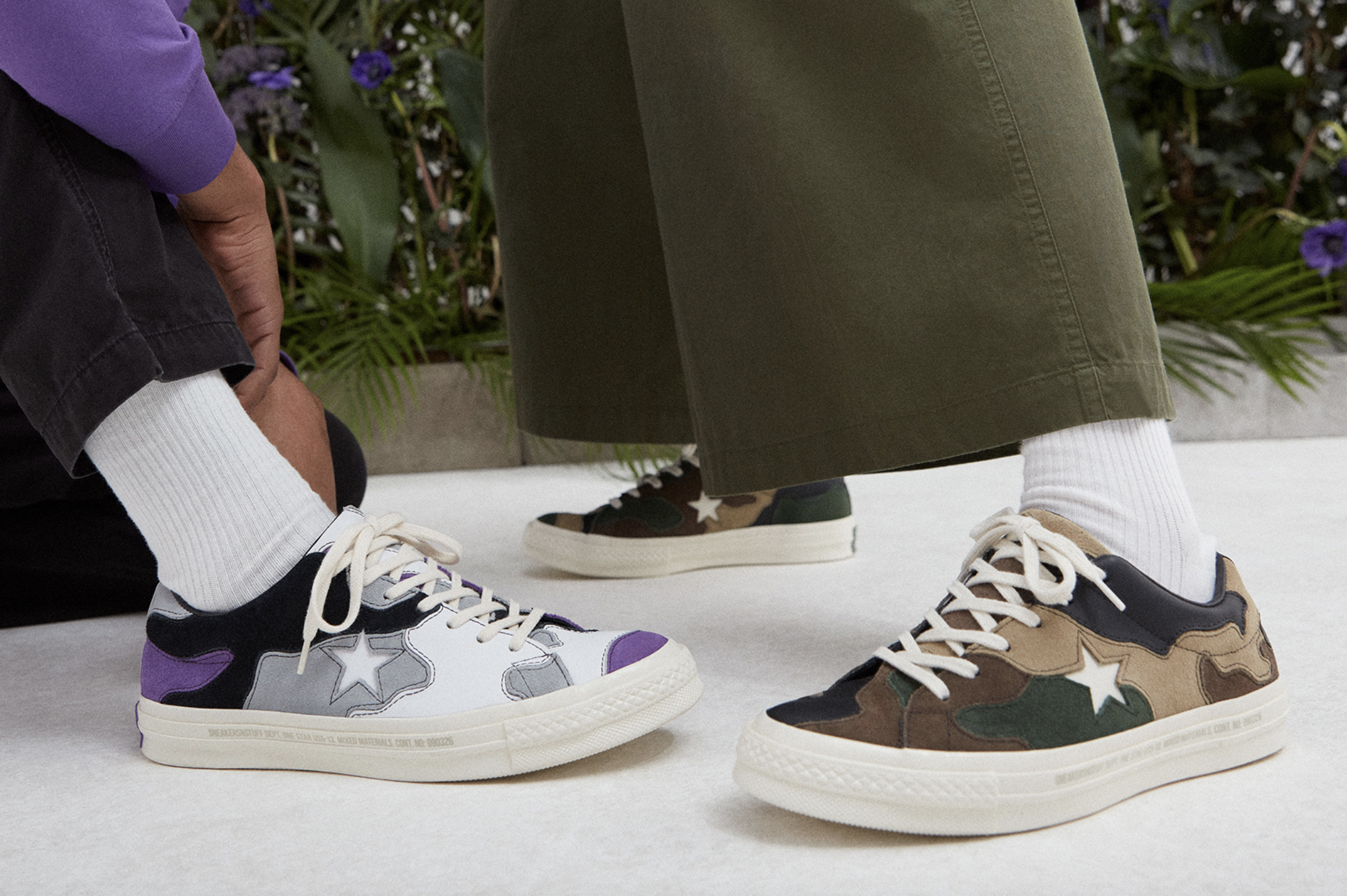 Dezeen Jobs: Where do you draw your inspiration from?
Amy Rauner: Anyone who's passionate about what they do in and out of the creative field can reveal new ideas and ways of seeing. Travel is extremely important. All my proudly weird friends and co-workers, I love you.
Dezeen Jobs: What's the most important thing you look for in prospective candidates?
Amy Rauner: Curiosity, passion and flexibility. I love to see portfolios where a design solve can feel novel and a bit wacky, but also shows that the candidate can follow the pulse of youth movements. Also, brand passion is important! I made a special body of work just for Converse in addition to my internship portfolio. It was a series of drawings about how my year had gone, it wasn't about shoes.  Show the team that you want to be at their brand, not just in the industry.
Dezeen Jobs: What advice would you give your younger self starting off in your career?
Amy Rauner: Cultivating mentorships is very important. A mentor can help you think differently. They offer perspective from their own experiences, successes and failures. Mentors don't have to be older either – seek out successful peers across creative disciplines that you admire!
View the latest design roles on Dezeen Jobs ›
---
Converse: visit company profile
Locations: worldwide
Number of employees: 500+
Website: www.converse.com