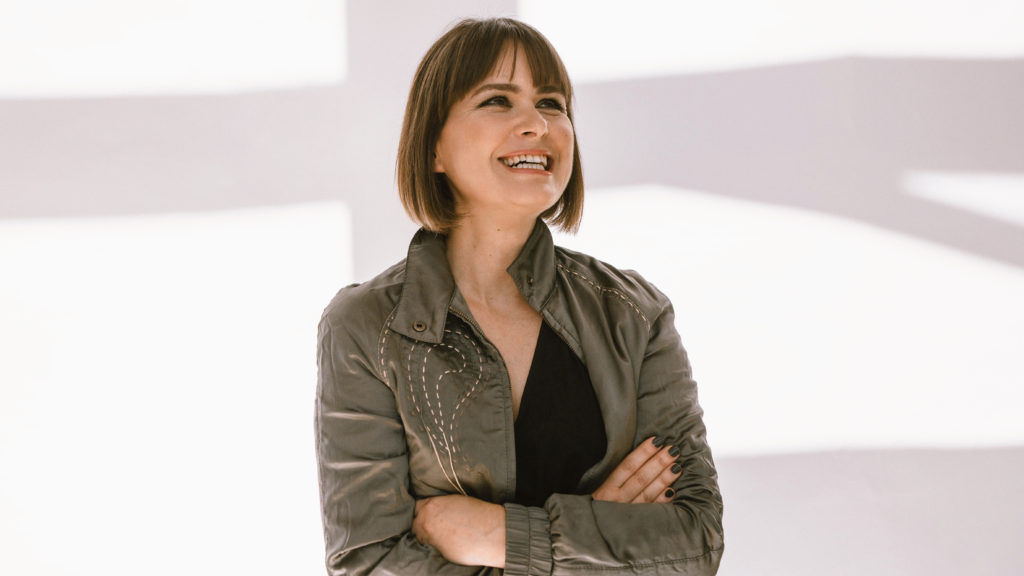 "As designers we can lead the way into a more responsible world" says Constantina Tsoutsikou of HBA
How I got my job: Constantina Tsoutsikou joined hospitality design firm HBA 14 years ago, having previously worked in Esteé Lauder's design department. For the Dezeen Jobs careers guide, she explains how she worked her way up to the role of creative director. 
---
Name: Constantina Tsoutsikou
Job title: creative director
Company: HBA
Location: London
Dezeen Jobs: Tell us about HBA London and explain what your role involves.
Constantina Tsoutsikou: HBA London is part of the most recognised global hospitality design company at a time when the sector has never been so exciting.
I lead the HBA London studio and, being the European-based arm of the group, we have a distinct character. While it's great to know that we have the resources of a global group to call on, our backyard is a jigsaw of many different histories, design traditions and modern-day cultures and, in serving this marketplace, we need to be especially bespoke in our thinking and approach.
My role touches on every aspect of running the studio, from leading the team and the creative direction of each project, to fronting the drive for new business, overseeing client relationships and, at the end of a project, making a difference with last minute adjustments on the ground. I really enjoy rolling up my sleeves with the team and being on site, and I love doing things like scouring craft markets for artefacts and translating local design motifs into custom-designed pieces.
Dezeen Jobs: What type of projects do you mostly work on?
Constantina Tsoutsikou: Mostly, our projects are in the world of luxury lifestyle – high-end hotels, restaurants, bars and spas - although with the increased crossover between residential and hospitality design, we have also recently designed show apartments and public areas for premier residential developers.
Our portfolio includes a number of Europe's Grande Dame hotels; it also includes equally delightful independent boutique hotels such as the hotel we have just opened in Zagreb, which is a conversion of a heritage building in the heart of the city.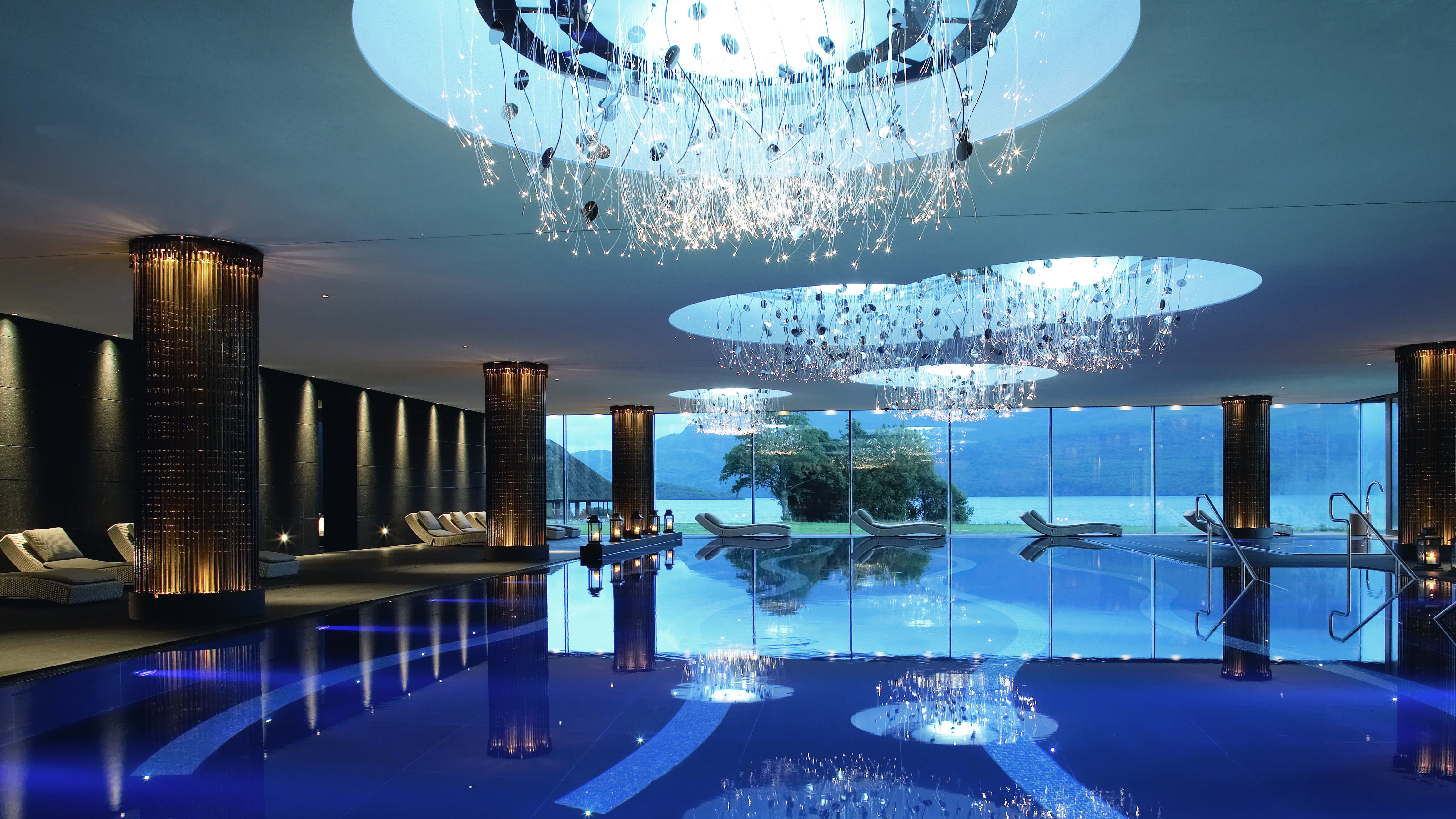 Dezeen Jobs: Share some of your most memorable career highlights so far.
Constantina Tsoutsikou: Interaction with the many incredible people I have met all over the world ranks at the top of my career highlights. Meeting the Salvatore Ferragamo family in their Milan headquarters and working with them on retail and residential assignments was a true highlight. It offered a glimpse into a different world of high fashion.
Then there was the curation of a private collection of Dutch masterpieces, working with art experts and finding a new home for them in the Hilton Hotel at Schiphol Airport and buying rugs, porcelain and many handcrafted treasures in Delhi and Mumbai for our project with Piramal Realty. Most recently my family and I were treated to a stay over Christmas in the new Amadria Park Capital in Zagreb, complements of the owner.
I love travelling but it does take a certain resilience since requests to travel are often last minute and somewhat into the unknown. You may be picked up in a limousine and have a chauffeur at your disposal at all times of day and night; but I also remember cycling around a freezing Amsterdam to get to an all-important mock-up room review. Memories are made of such contrasting moments.
Dezeen Jobs: What did you study? Do you feel like this has helped you get to where you are today?
Constantina Tsoutsikou: I completed a BA (Hons) in Interior Design and Applied Arts at TEI, Athens, and a master's degree in Interior Design and Design for the Environment at University of the Arts in London. The two courses proved to be highly complementary because while my studies in Greece provided solid technical training, in London I was focused on deepening my skills of critical thinking and approach. Together, they provided me with a great skillset to kickstart my career, although there's nothing like training on the job. It was at HBA that I gained all my specialist knowledge about hospitality design.
Dezeen Jobs: What led to you being at HBA London?
Constantina Tsoutsikou: I joined the company in the summer of 2005. I came across HBA by chance, and working in hospitality with different cultures immediately resonated. The recruitment agent described HBA as a place where "you can go anywhere after working there". To which I replied, "but I want to find a workplace where I can stay!"
Dezeen Jobs: What skills did you find to be transferable from working for Estée Lauder's beauty brands in moving over to hospitality design?
Constantina Tsoutsikou: In Esteé Lauder's design department I had the chance to master brand implementation and learn how to make an impact and create an experience, all of which are invaluable in hospitality design. An understanding of the world of cosmetics and wellness was also extremely helpful when I started designing spas.
Dezeen Jobs: Describe how you've cultivated a collaborative working culture at HBA London.
Constantina Tsoutsikou: I encourage everybody to bring their ideas to the table. This is an aspect of my role that I like a lot, involving people and enabling the members of our team to grow, whatever stage they are at in their career.
Since I have worked my way through each level in the studio, I know the challenges of every stage and the importance of giving team members the space to learn and make their own decisions where possible. I am a firm believer that this inclusive approach draws out the best in people; it gives them a sense of ownership and the confidence to express themselves.
Our projects are frequently complex and demanding and, as a studio, we can only be strong if every link in the HBA chain is strong. It's also important that I match our team to the particular client and project as much as possible by selecting a similar personality profile.
Dezeen Jobs: What qualities do you look for in candidates?
Constantina Tsoutsikou: Apart from the right skillset, a love of design, a good eye and a strong work ethic. I look for personality – people who can navigate challenges without losing their sense of perspective. And a sense of humour helps!
I also admire an interest in culture beyond design - people who know about art history, design movements, cultural values and what's going on in the world – and I look out for kindness. Fitting into a team and nurturing people around you take you to the next level, not just as a designer but in a personal way too.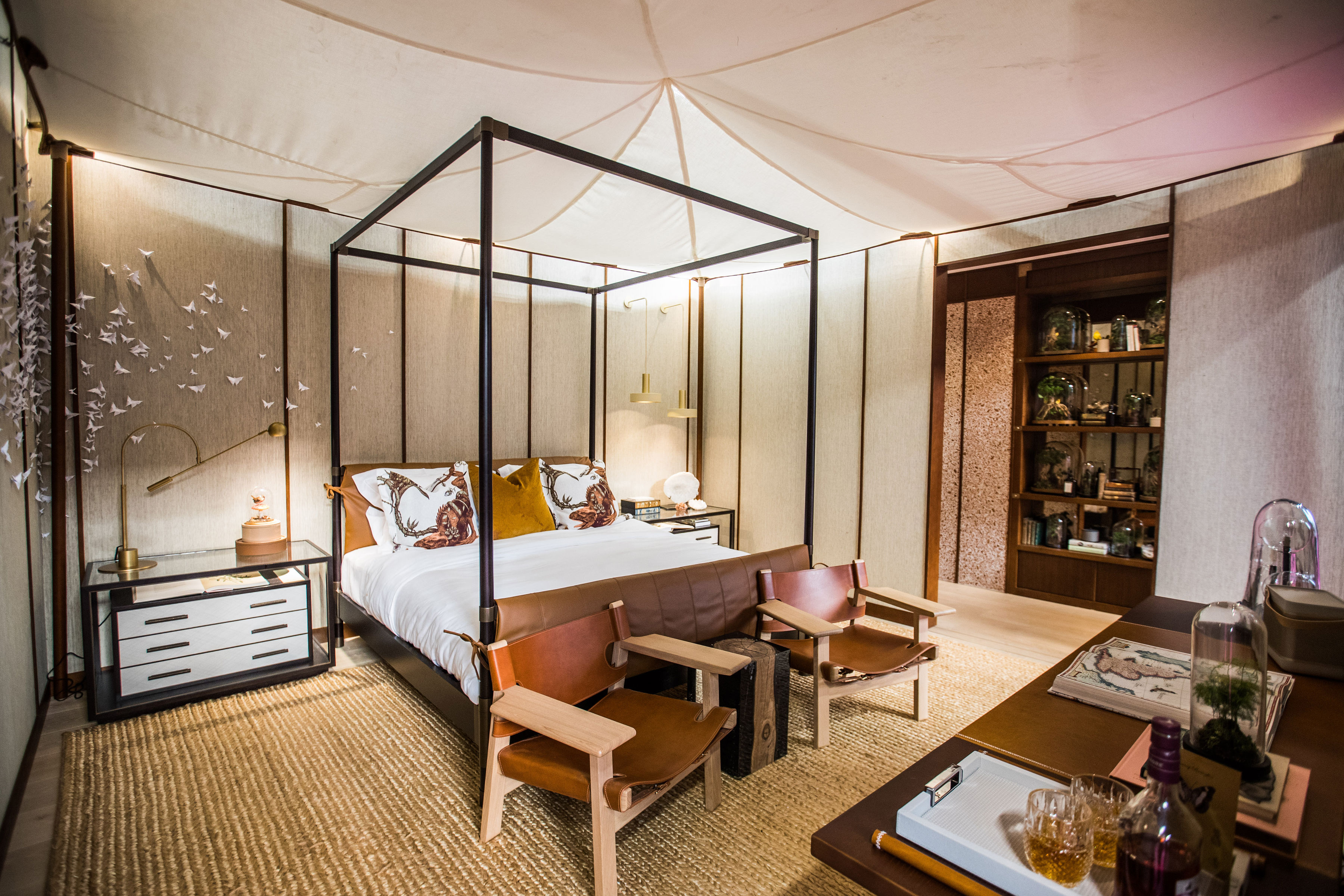 Dezeen Jobs: Tell us about your involvement in mentoring young design talent.
Constantina Tsoutsikou: We have an intern programme for recent college graduates and I'm delighted to say that a number of our interns have gone on to junior designer positions with us. We throw our interns in deep and they've got to learn swim very quickly – it's the best way for them to find out if they're made for it or not. The pace is fast and it's a great place to pick up skills, be it technical or conceptual.
Dezeen Jobs: What skills have you found to be most useful throughout your career?
Constantina Tsoutsikou: Listening, learning, observing and continuing to look forward. I am still learning new skills, which these days are more to do with strategy and the soft skills.
Dezeen Jobs: Tell us about your philosophy for design.
Constantina Tsoutsikou: Longevity is important in my work. Everything we do, every decision we take, every material we specify has an environmental footprint. As designers, we can make a choice whether to be at the helm and lead the way into a more responsible world or sleepwalk into a compromised future with fewer natural resources.
Dezeen Jobs: What advice would you give to young designers starting out in today's industry?
Constantina Tsoutsikou: Good things take time. Allow yourself to develop and learn. If you enjoy the journey, you will get to where you want to be at the right time.
I'd also say that social media platforms and digital databases are valuable but, if you want your work to be different and memorable, don't rely exclusively on them. Read, travel and immerse yourself in sensory and mindful experiences instead. Look at the world around you. Sometimes the best material is out there and it's in analogue. Finding it takes a little more digging, but is also more rewarding.
View the latest architecture roles on Dezeen Jobs ›
---
HBA: visit company profile
Locations: Worldwide
Number of employees: 500+
Website: www.hba.com