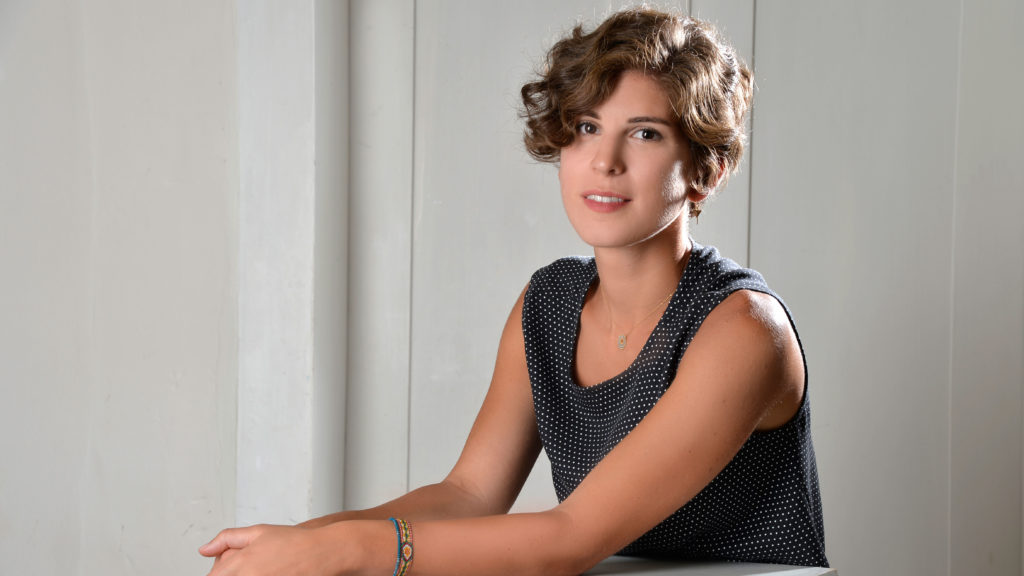 "Being constantly exposed to various locations and people nourishes my design perspective" says Design Indaba project manager Tina Breidi
How I got my job: Tina Breidi brought together her passion for creativity and travel, to pursue a career as a project manager at global design conference and online platform Design Indaba. She details her diverse working history for the Dezeen Jobs careers guide.
---
Name: Tina Breidi,
Job title: design project manager
Company: Design Indaba
Location: Cape Town, South Africa
Dezeen Jobs: Can you tell us about Design Indaba and what your role involves there?
Tina Breidi: Design Indaba is firstly an annual three day design conference hosted in Cape Town that showcases the world's brightest talents working around design and creativity. Secondly it's an online platform that features the best of the design scene on the African continent and globally. Design Indaba aims to inspire and empower people to create a better future through design and creativity.
In the past couple of years, Design Indaba has become a 'nomadic conference' if we may call it, circulating around the world and forming cross-continental partnerships. It is curating various design conferences like Antenna with the Dutch Design Week (DDW), and Design Commons part of World Design Weeks Summit in Helsinki.
My main role is focused on the curation of young speakers for Antenna and the global graduates program at Design Indaba. I select top design graduates from around the world and mentor them to share on stage their fresh perspective on the future of design.
Dezeen Jobs: What made you want to work at Design Indaba?
Tina Breidi: I have always wanted to enter a design environment that is less focused on aesthetics, colours, and forms, and more on what I think is the real essence of design. How can design be in the service of the people, how can it address real global problems and generate solutions and create a positive impact on people, communities, cities and the environment.
My first introduction to Ravi Naidoo and his visionary work goes back to 2015 when I stumbled upon a magazine while camping in the mountains of Lebanon. It was an interesting setting to read about the blooming of a creative scene taking place on the other side of the planet which I wasn't aware of. Since that moment I got a particular interest in South Africa. After doing more research and becoming acquainted with the country's social issues, I felt there could be a lot to do there.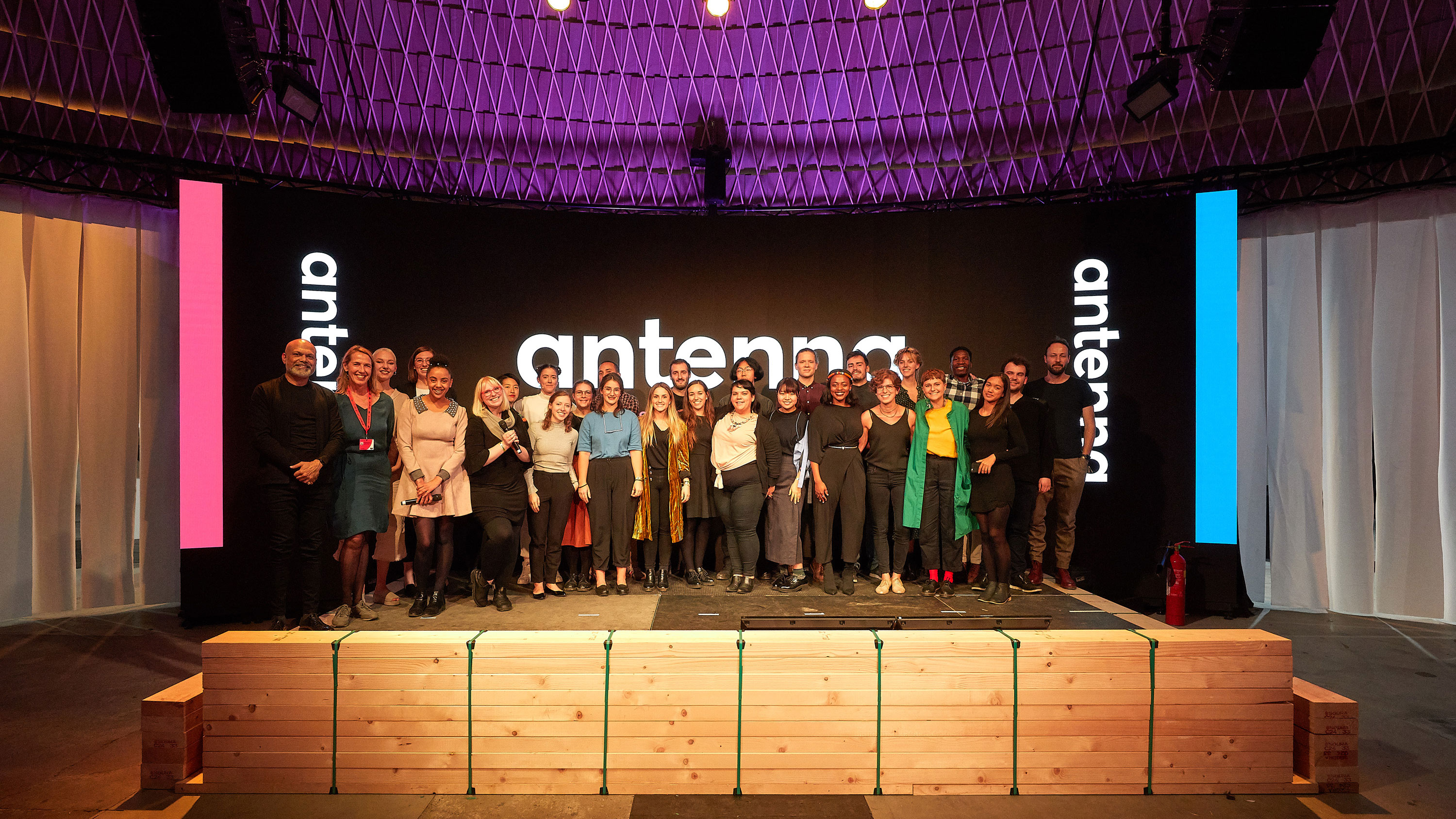 Dezeen Jobs: What's your background like, what other jobs have you had before now?
Tina Breidi: I studied product design at the Académie Libanaise des Beaux Arts (ALBA) in Beirut and pursued a second masters in food design at the Scuola Politecnica di Design (SPD) in Milan.
I worked for four years as a product and industrial designer at spockdesign, a Beirut-based design studio. My work focused on process and research, mostly utilising the talents of craftspeople, in order to create custom-made products for special commissions and design fairs both locally and internationally.
Additionally I had the great opportunity to work with eating designer Marije Vogelzang on a food project related to eating behaviours and mindless consumption.
Dezeen Jobs: You studied product design and then later food design, what made you decide to shift your focus onto food?
Tina Breidi: Food has always been an intriguing material to me, perfectly designed by nature, ephemeral, sensorial. It also embodies so many values - social, cultural, psychological, physiological, political and so forth - all of which offer a solid medium and a large spectrum of material to explore.
My first professional work in the food field was during my diploma project in aromatic chocolate. This project deepened my curiosity in combining design with food and I thus decided to specialise in food design. During that year I gained valuable insights on design in the food industry and expanded my skills when dealing with design projects in general.
Dezeen Jobs: Can you tell us more about your continued working relationship with food, alongside your current role at Design Indaba?
Tina Breidi: A year ago, I joined the Dutch Institute of Food and Design (DIFD) founded by Marije Vogelzang as a correspondent for Lebanon and South Africa. I write articles about design projects that put forward sensible social issues.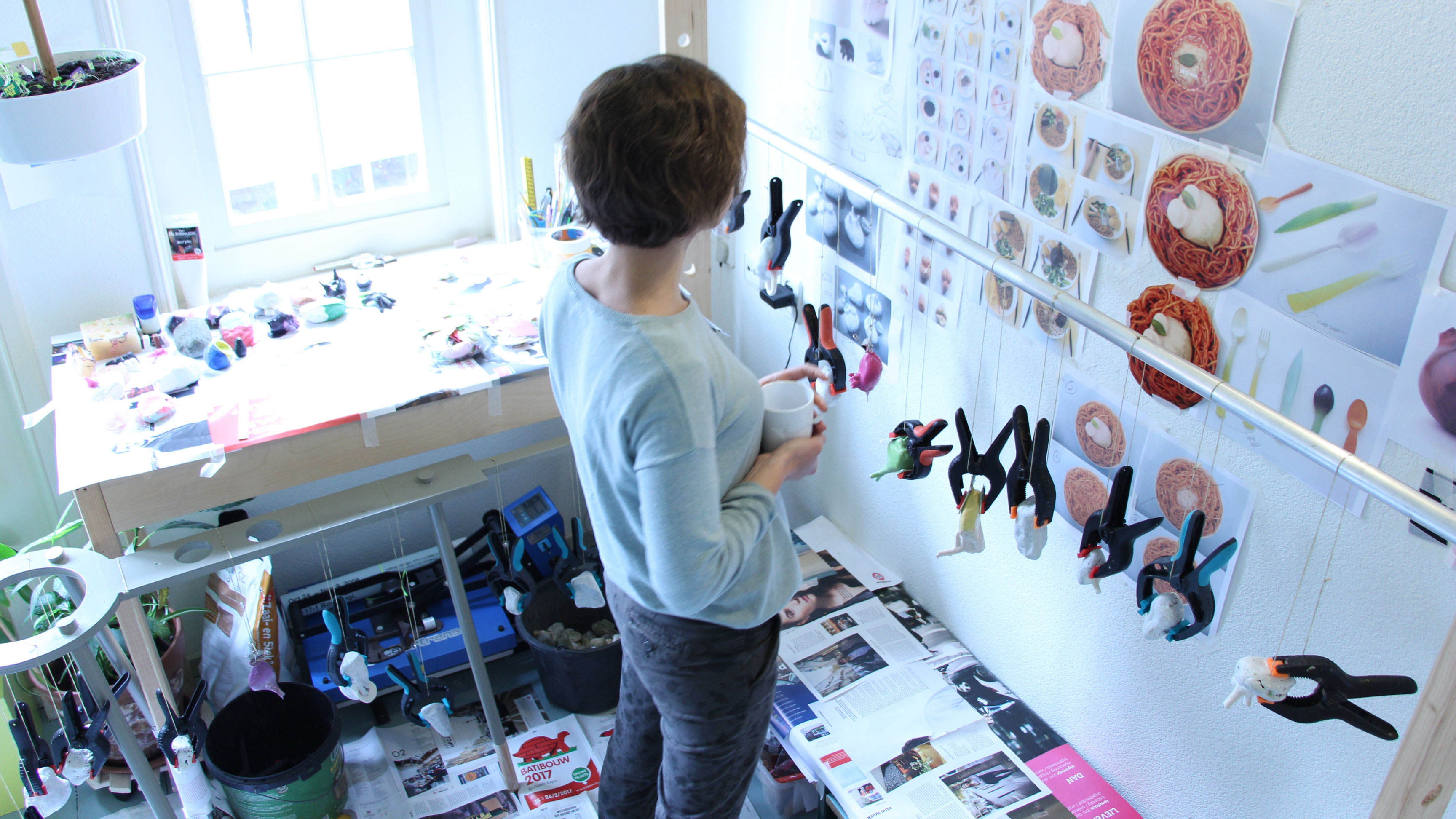 Dezeen Jobs: How has your past experience helped you today?
Tina Breidi: Firstly, working with multicultural teams since 2016 has allowed me to expand my design network to all corners of the world and build the ability to communicate easily with people from different backgrounds and cultures.
Secondly, having been trained for several years to apply design methodologies on various types of projects, I have acquired a kind of sensibility at detecting potential projects and unleash its core element.
Dezeen Jobs: How would you say living and working in different locations has impacted your career?
Tina Breidi: This work format taught me the importance of stepping back from your main focus point allowing room for a glance at the bigger picture. It fuels the momentum of your work-in-progress, synthesises your ideas, and allows your work to breathe.
The fact of being constantly exposed to various locations and people, nourishes my design perspective and strengthens my ability to recognise design opportunities.
Dezeen Jobs: Name three essential qualities Design Indaba looks for in prospective employees?
Tina Breidi: Passion and drive, mediator between different fields and being a visionary.
Dezeen Jobs: Can you share the most useful piece of career advice you've ever received?
Tina Breidi: Report your work and practice how to pitch it; the key tool to train that muscle is reading. A precious advice from Ravi Naidoo, the man behind Design Indaba.
Dezeen Jobs: What skills have you personally found to be most beneficial in your career?
Tina Breidi: To find the right balance between speed and quality and to build the capacity to deal with all types of people.
Dezeen Jobs: What other projects would you like to be involved in?
Tina Breidi: I would love to work on projects related to environmental activism. Implementing design methodologies to contribute to recreate an alternative sustainable system, where humans are reintegrated into the ecosystem.
View the latest project manager roles on Dezeen Jobs ›
---
Design Indaba: visit company profile
Location: Cape Town, South Africa
Number of employees: 11-50
Website: www.designindaba.com