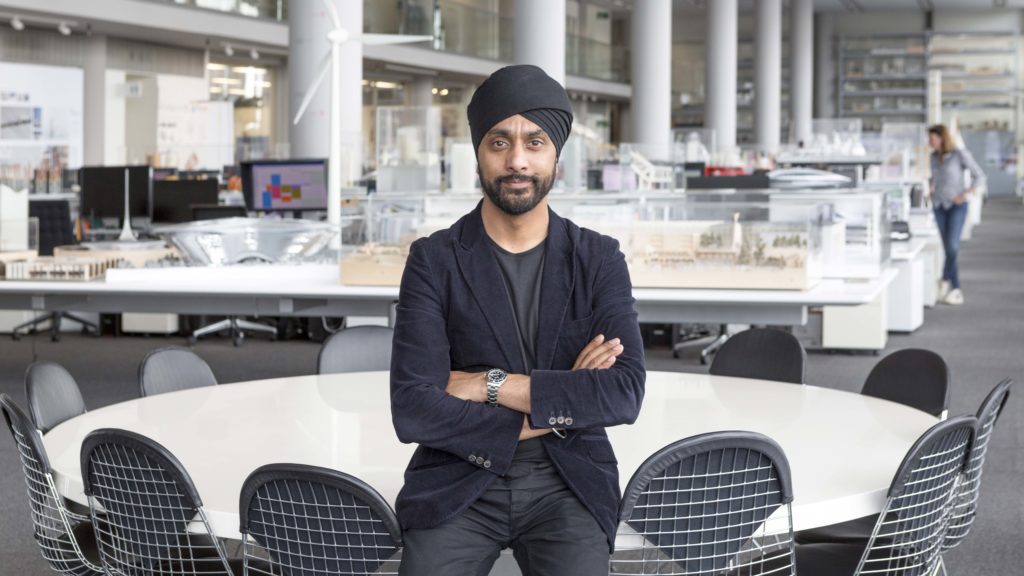 Foster + Partners' art director Narinder Sagoo says "both hand-drawing and digital rendering have their own place" in the architecture industry
How I got my job: As head of design communication Narinder Sagoo oversees all project visualisations, from concept sketches to photo-real digital renderings at Foster + Partners. For the Dezeen Jobs careers guide, he discusses his appreciation of both digital and hand-drawn images.
---
Name: Narinder Sagoo
Job title: senior partner, art director
Company: Foster + Partners
Location: London
Dezeen Jobs: When did you first realise you wanted to work in architecture and design?
Narinder Sagoo: I've been drawing as far back in my childhood as I can remember. I grew up in a family of makers - my grandfather was a carpenter, my father a metal engineer and my mother a seamstress. I found that they drew directly on these materials to make cuts and alterations. This is where I truly discovered design and how drawing can define the things we make.
So later in life, architecture became a natural choice. Every day, I engage with drawing with the same innocence and creativity that I had as a child and that for me is success.
Dezeen Jobs: Talk us through your professional background. What led up to you working at Foster + Partners?
Narinder Sagoo: I chose subjects such as graphic communication and engineering drawing at school. I used my love of drawing to excel at these subjects and to help me understand and succeed in other subjects such as sciences and geography.
I was told that I would never get the grades to get into university to study architecture, but I did it and it was thanks to my portfolio of drawings. I clearly remember the day I was sent from school to Leeds to consider the option of learning bricklaying!
After studying architecture at Leeds, I came to work at Foster + Partners and I've now been here for 23 years. I was determined to work here after my undergraduate degree; I came here because I wanted to work with Norman Foster and not for him, and that's what I did.
After working at Foster + Partners for a few years, I went to do my masters at the Bartlett, which were perhaps the most valued years of education for me. I was fortunate to study with Professor Christine Hawley and CJ Lim for two years, expanding my mind, design thinking and drawing abilities beyond my own ambitions. Peter Cook was often a critic at our reviews.
These three people refined me as a designer and a craftsman. I have been very fortunate to occasionally sit alongside Peter as a critic at the Bartlett in my later years.
Dezeen Jobs: Explain your current role and what it involves.
Narinder Sagoo: I am a senior partner and art director at Foster + Partners. My role straddles both design and communication allowing me to exercise my inner architect and artist simultaneously. We use powerful methods of storytelling on our presentations to communicate emotions and tactile sensations behind every piece of design.
I still draw across most projects, as I have always done, but today with a team of around 20, those drawings manifest themselves into many different types of storytelling. From sketches, drawings, digital concept art and photo-real artwork, we communicate the design intent of all of the practice's projects.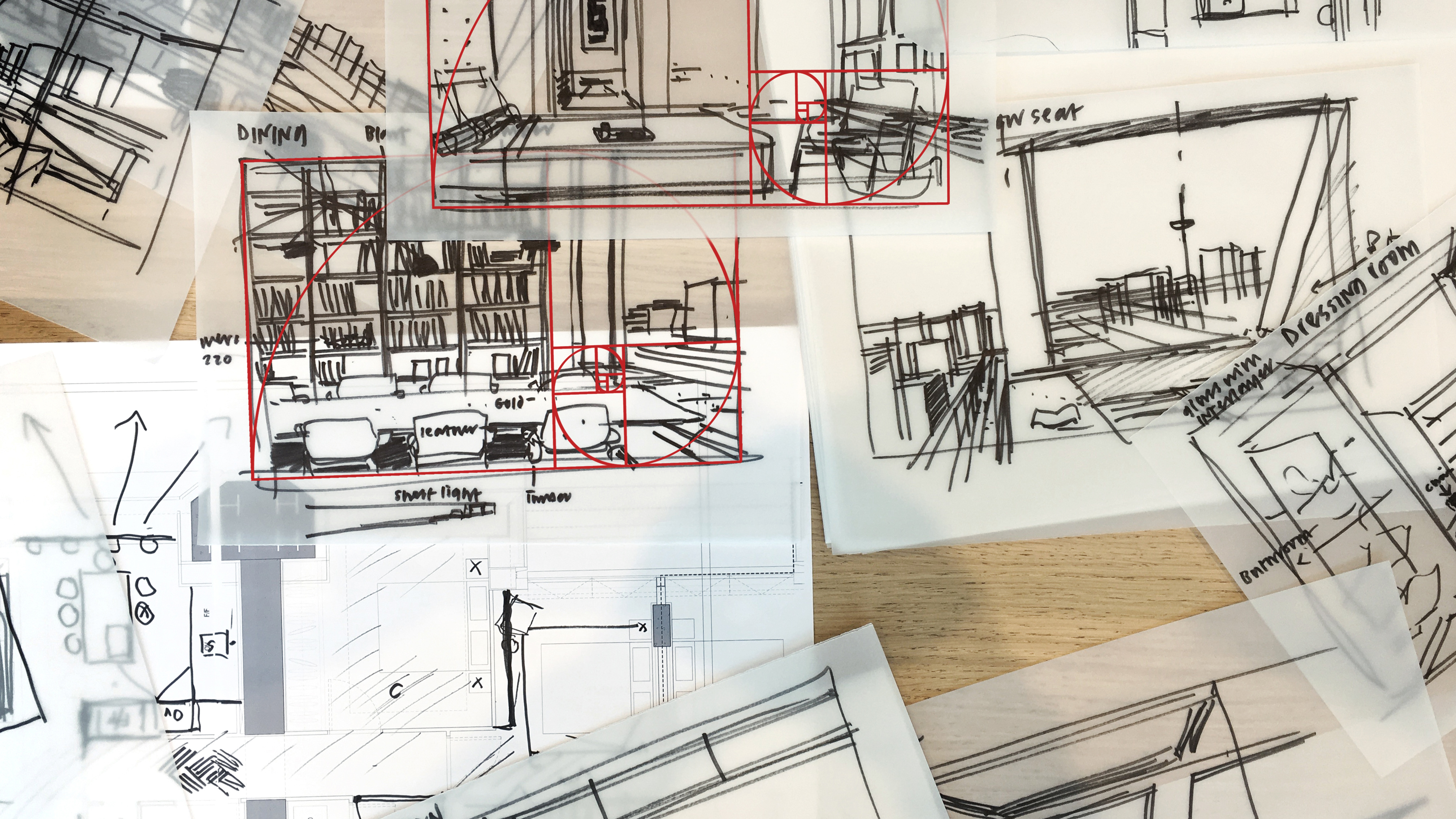 Dezeen Jobs: How much involvement does your role have in the design of the project? Do you create a visual identity for the design or do you draw and design simultaneously?
Narinder Sagoo: We draw and design simultaneously. There is no preference; one informs the other. But the computer is only as good as the person clicking the mouse, just as, in Norman's words, "the pencil is only as good as the hand that holds it."
Dezeen Jobs: What was your career progression at Foster + Partners? What different roles have you had?
Narinder Sagoo: Having studied architecture, it was more difficult for me to deviate from the traditional path of becoming an architect. My passion for drawing was nurtured by Norman and the rest of the practice. This recognition of ambition and skill empowers individuals to learn and develop.
I started to work on more projects at the practice, influencing the visual and experiential representation, whilst having a voice in design. My role developed through this position of influence and soon I grew a team of talented artists around me, who come having studied architecture and many other design disciplines.
I was promoted quickly from associate through to partner and today as a senior partner and art director, I support my colleagues in leading design communication at the practice, whilst ensuring that we are tirelessly ambitious to discover new ways of doing so.
Dezeen Jobs: What has been your career highlight so far?
Narinder Sagoo: I have been very fortunate to work very closely with Norman and share our skills of exploring architecture through drawing, but the highlight is to share this with the new generation in the studio.
Dezeen Jobs: You've visited schools and universities all over the country to talk about drawing and the communication of buildings through natural and digital media. With the increase of digitisation and rendering, are traditional skills, such as hand-drawing, still valued by the industry today?
Narinder Sagoo: I carry both a sketchbook and iPad all the time. The analogue mind-to-hand connection is most powerful communicated through hand-drawing for sure – it trumps the digital in its innocence and honesty and I often find beauty in the mistakes I make.
Both hand-drawing and digital rendering have their own place within the design communication process and in our team we make them work simultaneously, informing one another, like a conversation. The Apple Pencil and iPad Pro are so close to drawing on paper that I transition between the two constantly. Today, I can draw anywhere and with any tool or canvas that I wish. This transitory studio is the future of our industry.
Dezeen Jobs: One of the many misconceptions about studying architecture is the only career path is to become an architect. What can be done to raise awareness of alternative career paths within the industry?
Narinder Sagoo: I've experienced this myself. There are two important disciplines that we must adopt. One is that we must pursue our passions and happiness within the expansive field of architecture and the second is that we must support those who have yet to embark on this journey.
Architectural studios must be selfless in the support we give our young colleagues. At our practice, the talent pool is rich in several disciplines. Many who have originally studied architecture go on to become artists, urban designers, anthropologists, project managers, material specialists, industrial designers and innovators in new technologies.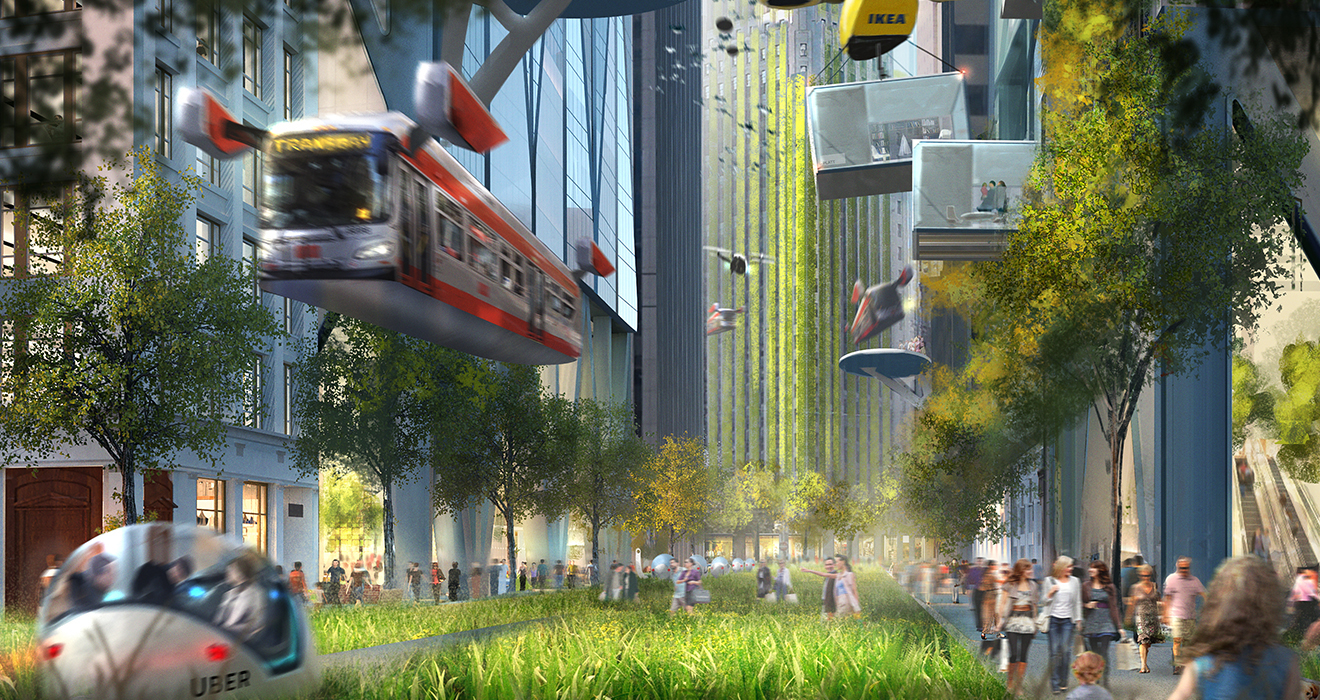 Dezeen Jobs: What other skills have you found to be beneficial in your career?
Narinder Sagoo: I think that it is important for an architect to develop skills during the early years of employment – those skills that are seen to be on the periphery for the creative industry. Leadership, mentoring, communication, presenting, business strategy, project management are a few. The individual can only develop this so far, so we must submerse ourselves within the right environment that supports these needs.
Dezeen Jobs: What essential qualities do you look for in prospective candidates?
Narinder Sagoo: An ability to thrive in a dynamic creative team environment, a passion for learning and sharing what you know.
Dezeen Jobs: What advice would you give to architectural artists, especially those from diverse backgrounds, at the start of their career?
Narinder Sagoo: Your diversity does not define your ability and ambitions – although believing that you are unique is one of the greatest assets. As a young Sikh growing up in Leeds, wearing a turban came with its challenges at school. I didn't learn how to swim because of bullying. Today, my turban is my crown that defines my belief system, but it has also become my identity within the profession, allowing me to be where I am, pursuing any dream and learning anything I want.
To young artists, I would say, challenge yourself continuously and always step out of your comfort zone. Keep learning new skills, be agile, so that you can respond to each challenge you face creatively. Surround yourself with a dynamic team and work with people who bring different skills to the process.
Most important of all, stay humble.
---
Foster + Partners: visit company profile
Locations: London
Number of employees: 500+
Website: www.fosterandpartners.com