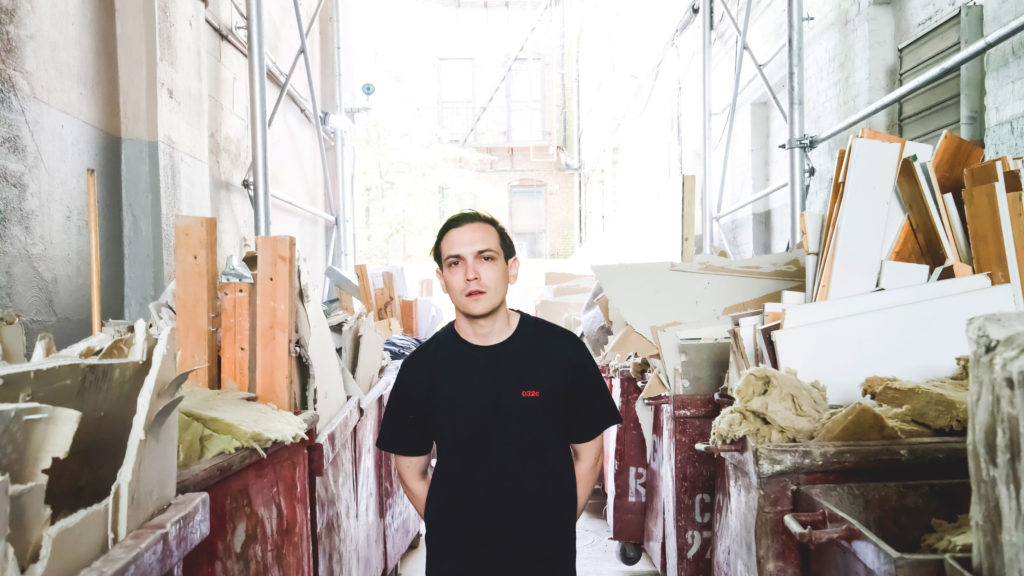 "There is no longer a concrete route" to becoming an architect says director of design Ben Meade at Alloy Development
How I got my job: Ben Meade is design director of real estate firm Alloy Development in New York. He explains his path into property development for the Dezeen Jobs careers guide.
---
Name: Ben Meade
Job title: director of design
Company: Alloy Development
Location: New York
Dezeen Jobs: When did you first realise you wanted to work in architecture?
Ben Meade: Touring college campuses with my parents as a child was probably the most formative experience in my pursuit of architecture. Our family has always been big on sports, especially college basketball, and we used to follow our favourite teams up and down the West Coast.
Each stop was a new city, new arena and new campus that my brother and I could run through. The architecture was all so different from place to place and I still have a list of my favourite spots from childhood. Even now, my wife and I still find time to tour the local college in each new city we visit.
Dezeen Jobs: Where and what did you study?
Ben Meade: I went to school at California Polytechnic University in San Luis Obispo. California Polytechnic University is a NAAB-accredited, five-year professional program, which I completed in 2011 with a bachelors degree of architecture.
Dezeen Jobs: Talk us through your professional background. How did you end up at Alloy Developments?
Ben Meade: Before joining the team here in Brooklyn, my first real job was at Skidmore, Owings, & Merrill in San Francisco in 2010 as a part of the student internship program.
I had the opportunity to collaborate on massive infrastructural projects in Dalian, design districts in Beijing, and the redevelopment of Treasure Island in the Bay Area. Though my initial run was only supposed to last for three weeks, it was extended for the next six months – probably due to my eagerness to create and design at whatever capacity.
What drove me to Alloy is the firm's unique position – it has the dynamism of a development firm and the design excellence of a top architecture firm. We care about the communities we work in, we want to make sure everything we do has value. Alloy has full creative control on projects and the nimbleness and freedom to try new ideas.
As the director of design, I touch on every aspect of our projects – from the architecture to the visual representation, to collaboration with other creatives.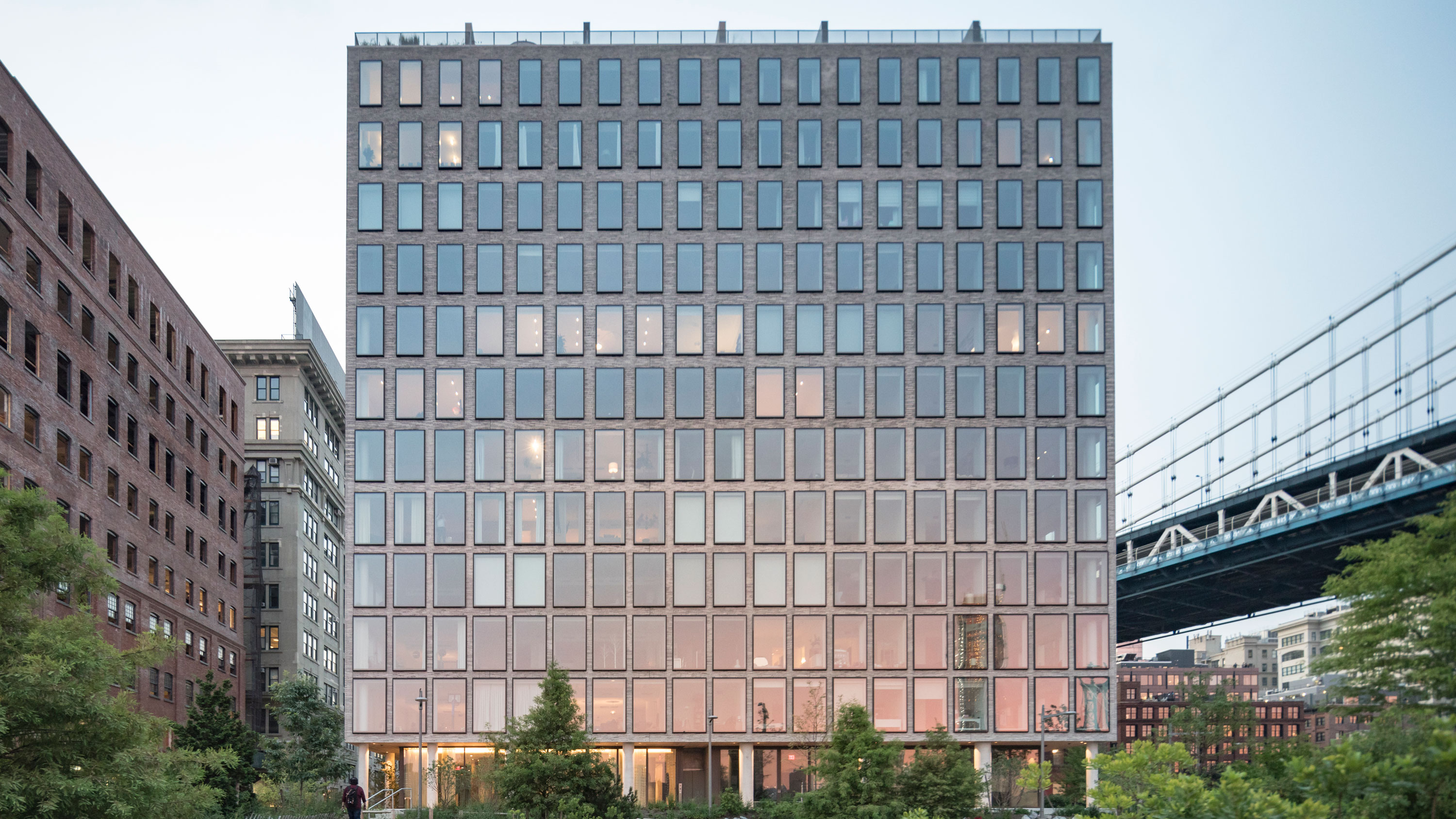 Dezeen Jobs: Explain what your current role as director of design involves.
Ben Meade: Alloy is a one-stop-shop for the majority of challenges in the built environment: design, development, construction and brokerage. I participate in every aspect of a project from start to finish.
As director of design, I am heavily involved in the conceptual look and feel of a project. Overseeing renderings, managing the development and marketing of collateral for potential buyers and partners, websites, logos, merchandise and presentations.
I also weigh in on all our presentations, like construction drawing sets, to ensure an elevated and consistent look. All of these jobs combine into a fluid representation of my job at Alloy.
Dezeen Jobs: What do you enjoy most about working at Alloy Developments?
Ben Meade: Alloy actively strives to push itself in directions that most would think of as outlandish or unattainable. Jared and AJ, the founding partners, really trust us to create, design and execute, and that level of trust permeates throughout the company – not just among Alloy veterans, but new employees and interns as well.
We all have the freedom to chase our vision and we have the capacity to try and then try again if need be. Ultimately, it's because we have this freedom that we're able to approach our projects holistically, and that's what gives Alloy the opportunity to employ creative new strategies in building design.
The other thing about Alloy is that we don't just develop buildings; we strive to develop communities. And since that's where our hearts are – in the communities in which we already live – the scale of Alloy's neighbourhood initiatives has grown as quickly as our project portfolio.
We recently worked on creating a green sidewalk shed, for example, for our new project called 168 Plymouth, designed in collaboration with the landscape design firm Future Green. In previous projects, we have set up a temporary pasture or planted trees across neighbourhoods. Everything we do has a return to the neighbourhood, and that's been a rich part of my personal experience here.
Dezeen Jobs: How has the company evolved since you started?
Ben Meade: Alloy has grown tremendously since I started seven years ago. Our company had exactly five people when I began, and we are currently at sixteen.
We are currently on our fifth project in Brooklyn's Dumbo neighbourhood after successful completions like the award-winning One John Street on the Brooklyn Waterfront.
In addition, our firm is developing projects at larger scale like 80 Flatbush; a mixed-use project that includes housing, offices and two public schools.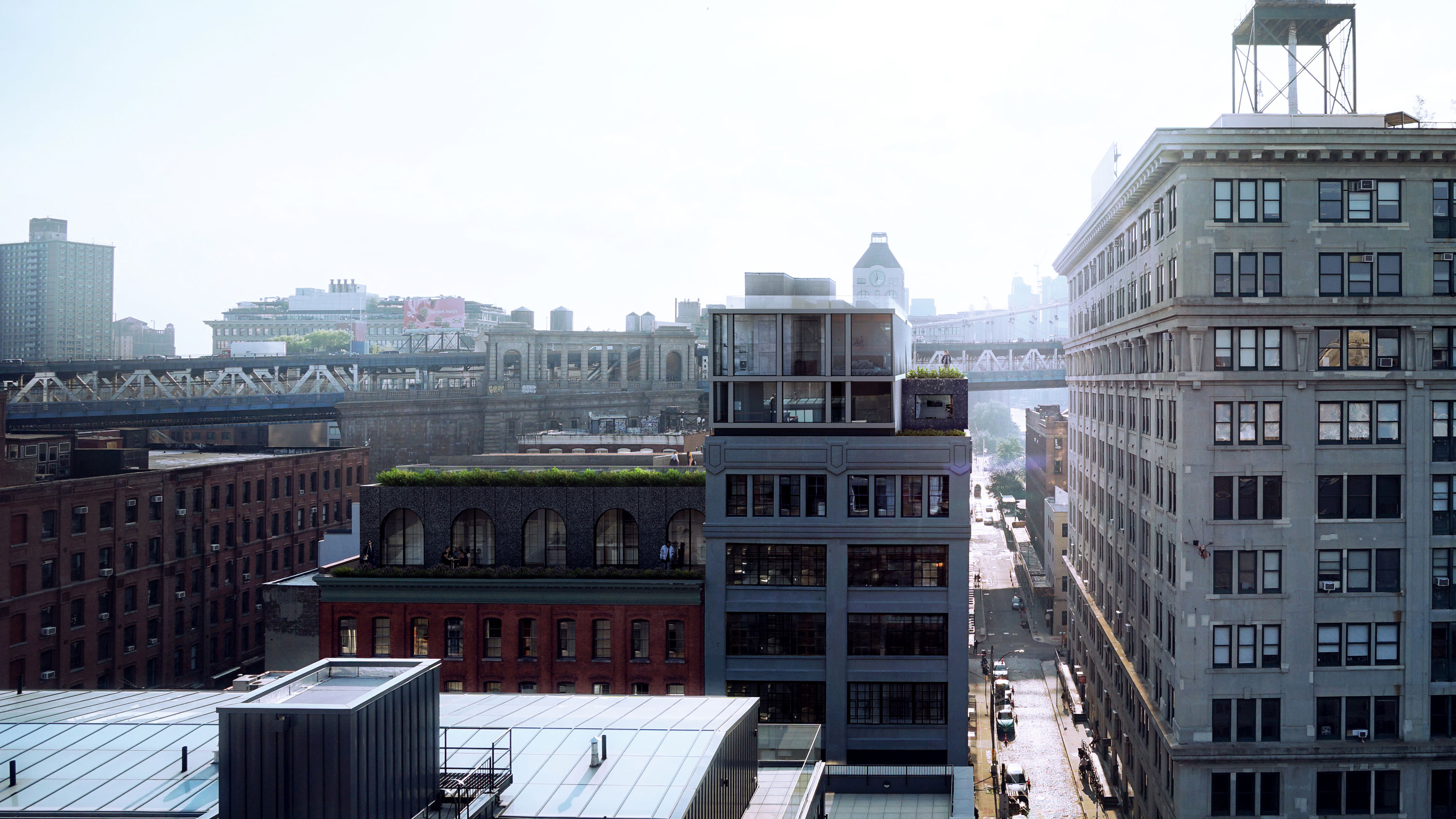 Dezeen Jobs: What are some of the most interesting projects you've worked on at Alloy Developments?
Ben Meade: One John Street was our collective coming-out party to the architecture and development worlds. We had designed, developed and sold a handful of projects before this, but One John truly exemplifies who we are and what we do.
Our design acts as a gateway to the north side of Brooklyn Bridge Park, and was our first foray into a public-private partnership. We created 42 condominiums while also designing and donating an annex space for the Brooklyn Children's Museum.
Dezeen Jobs: What excites you about working in the architecture industry?
Ben Meade: I think the role of an architect is shifting pretty quickly. There is no longer a concrete route to get to where you want to go, which I think is extremely liberating.
Younger design firms do not have to necessarily find clients, build a house or two, and then hope to make ends meet by slowly shifting scale. And architecture is not just primarily buildings anymore, but objects, stages, furniture, digital content, fashion and even guest experiences.
Dezeen Jobs: What skills do you consider to be essential to your role?
Ben Meade: Other than skills such as digital modelling, drawing, rendering and Photoshop, having a constant vision of what the built environment should look and feel like has been the one constant skill I can rely on.
Dezeen Jobs: Name three essential skills or qualities Alloy Development looks for in prospective employees.
Ben Meade: Although we value all of the relevant skills that help architects produce quality work, I think Alloy relies on drive, independence and adaptability more so than most. Our company runs because everyone pulls their weight and constantly adds to the conversation, rather than just going with the flow.
The ball has always been in our court and it's up to us as part of the company to keep it rolling, whether we have the answers yet or not.
Dezeen Jobs: What advice do you have for individuals looking to pursue a similar career path?
Ben Meade: Don't be afraid to voice your own opinion. When you begin in the industry, you'll be surrounded by others with more experience than you, but that's no reason why your voice shouldn't be heard.
Forming your own design language and aesthetics, not someone else's, will take you further than you might expect.
---
Locations: New York
Number of employees: 200-500
Website: www.alloyllc.com