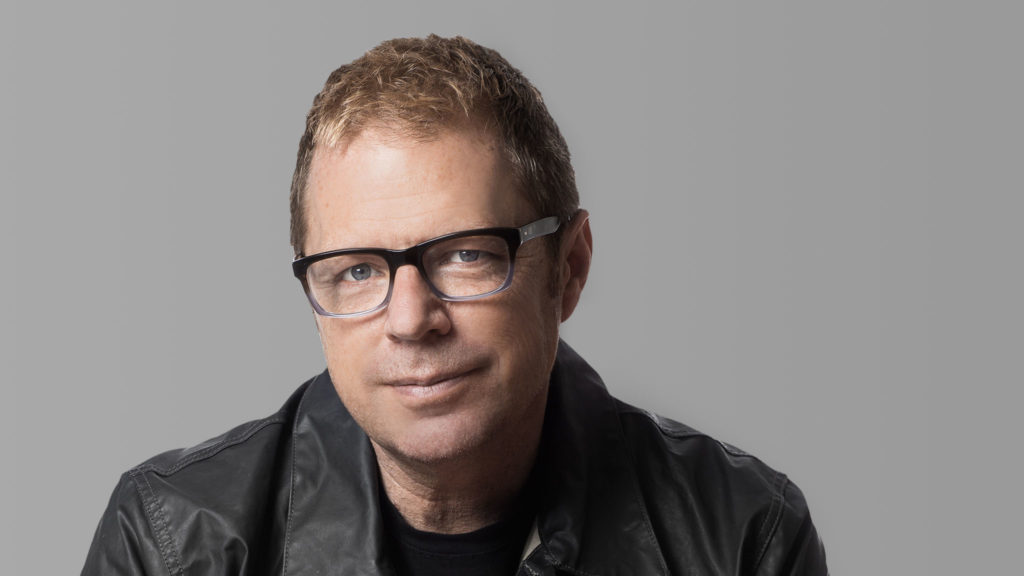 "I wanted to build the best corporate design studio in the world" says Apple's former head of industrial design Robert Brunner
How I got my job: Robert Brunner started out in civil engineering but now heads San Francisco design studio Ammunition, creating products for brands including Apple, Adobe and Beats By Dre. He told Dezeen Jobs how he got there.
---
Name: Robert Brunner
Job title: Founder/industrial designer
Company: Ammunition Design Group
Location: San Francisco
Dezeen Jobs: Where and what did you study?
Robert Brunner: I studied at San Jose State University, which had a great design programme. I began in engineering – specifically, civil engineering, as I thought it would be interesting to work on bridges and the like. But then I heard that electrical engineering was a growing field, so I switched.
Dezeen Jobs: What made you want to pursue a career in industrial design?
Robert Brunner: I literally stumbled in to industrial design. I started out studying engineering as my dad was a successful mechanical engineer, and the high school counsellor said I should. I did well in math and science. But the counsellor did not put stock in my excellence in art and shop class.
After a year in engineering, I became dissatisfied and went over to the art building thinking I might study graphic design. I walked in one of the doors and there was a display case full of industrial design artefacts. Renderings and models, etcetera. I instantly knew this was it. I often wonder what would have happened if I went through another door in the building? My father hated the idea of industrial design. I think he said, "industrial designers specify the paint, and it usually peels off."
Dezeen Jobs: What has kept you in the industry? What do you enjoy the most?
Robert Brunner: Once I began to learn about design, I was deeply inspired by the craft of it. The making of things and the means to do it. I also became intrigued by observing the relationship that human beings have with objects. The way people fall in love with things, and how they define themselves by the things they choose to have in their lives. And I was very inspired by the work of designers like Mario Bellini, Ettore Sottsass and Dieter Rams.
What keeps me doing it is that at heart, I'm a builder. I like building things, refining them, making things work. It can be a product, a brand, a team or an organisation or business. It's the making of it, then the testing, and ultimately bringing it out into the world that keeps me excited.
Dezeen Jobs: How did your career get started after studying?
Robert Brunner: During school I began working at a firm in Palo Alto called GVO. It was a great place to learn – and fail. If you had talent and capability, they gave you responsibility and pretty much left you alone.
I was working in the model shop, which I loved, and became aware of an engineering programme that did not have an industrial designer on it. I befriended the engineer, and in my spare time developed a design concept and supported him in his mechanical design efforts.
The design was well-received and cleared a path for me out of the shop while I was still in school.
After three years, I decided to leave to start Lunar Design with Jeff Smith and Gerard Furbershaw from GVO. It was great timing – the launch of the golden age of Silicon Valley. Other firms like frog, ID2, Matrix had come over, along with David Kelly who later started IDEO. It was an amazing time to start a business in Silicon Valley and we became quite successful.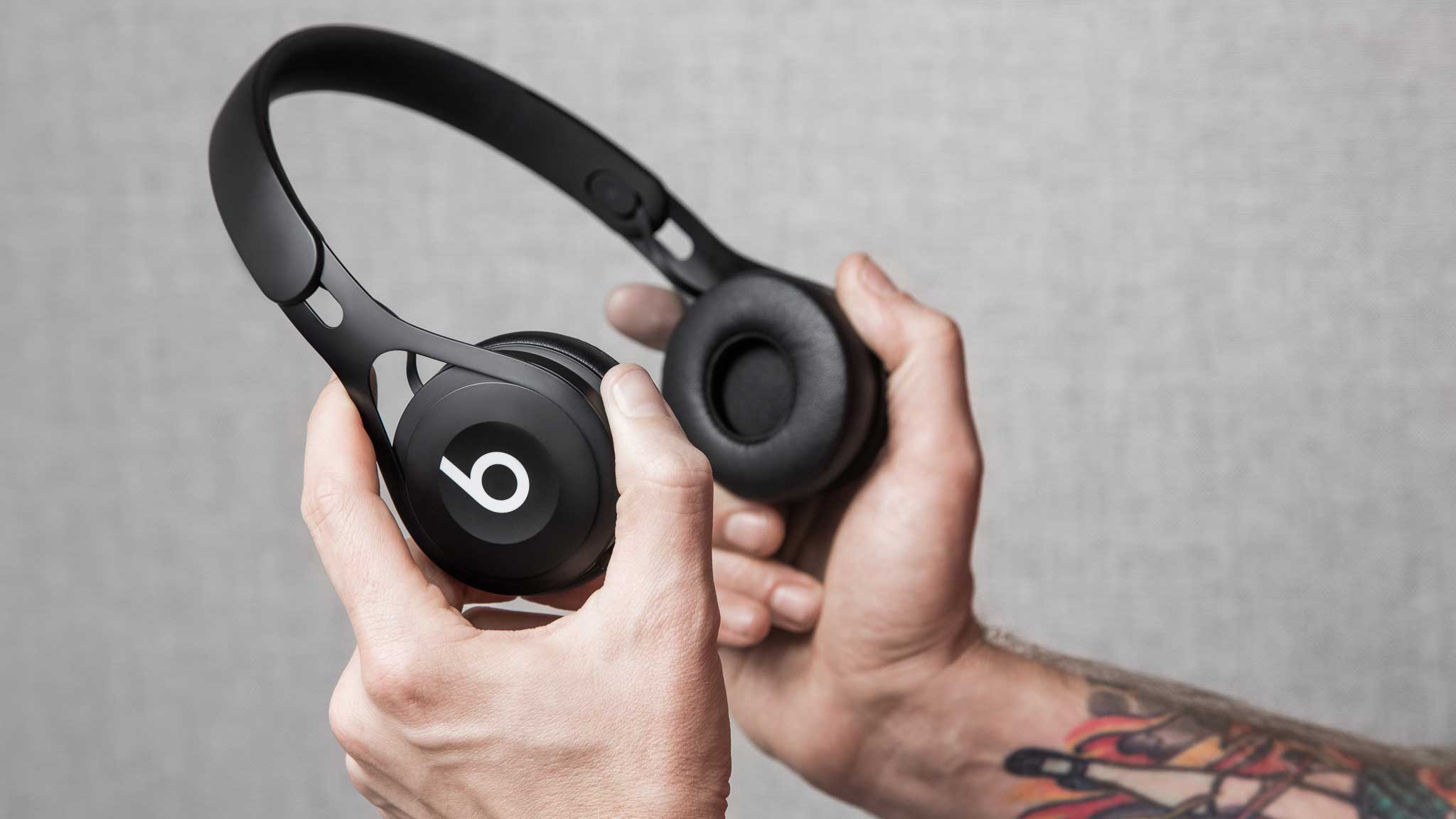 Dezeen Jobs: Tell us about your time at Apple as director of industrial design. How did you get started? Explain your involvement in setting up the Industrial Design Group.
Robert Brunner: While I was at Lunar, we began working with Apple. At first the projects were small and obscure, but later we began to work on major programmes. Around 1988 I was approached as a candidate to be the industrial design lead in Apple. At first, I said no. I was happy at Lunar and my perception of Apple industrial design at the time was that the creative work was largely done by outside designers, and I wanted to be part of that, not an internal manager.
After turning down the invitation, they came back months later and laid their cards on the table per se, saying that I was the person they wanted, and they asked what I would want to join the company. I said I wanted to build the best corporate design studio in the world. They liked the sound of that and made me the offer I could not refuse. I figured I was young enough to make a big mistake and recover, so I accepted.
I founded the Industrial Design Group and spent the next four years positioning and building a team and organisation. My approach was to create a studio-like environment and shield it as best I could from the typical corporate distractions. I also recruited almost exclusively from design consultancies to avoid the typical corporate DNA.
Of course my most notable hire was Jony Ive. I sometimes joke that will be my epitaph: The Man Who Hired Jony Ive. Back then I had no way of knowing the heights he'd reach. When I decided to leave in 1997, I recommended Jony take over the team. Fortunately the management team at Apple listened. The rest is history.
The seven years I spent at Apple were incredibly valuable. I learned so much about how organisations work and how to push creativity through the system. Even though design is culturally embedded at Apple, it was under attack the years after Steve Jobs left. While difficult, we managed to produce some great products. Every time I see any notebook computer today, I see DNA from our first PowerBooks. It was an incredible experience, and I made friendships that I continue today.
Dezeen Jobs: What made you want to start your own design firm?
Robert Brunner: When I decided my time was up at Apple, I wanted to start another firm. But I was approached by Pentagram to join as a partner and I accepted. I had always admired Pentagram, especially the work of one of the founders, Kenneth Grange.
Pentagram was an amazing experience and I learned an incredible amount by working with the partners there. But I realised that it was not the right platform to work from to build great products, and to help entrepreneurs bring new things into the world. It was tough to leave, but the right thing to do. Ultimately my team and I left to form Ammunition
Dezeen Jobs: Tell us about Ammunition and explain what your role involves.
Robert Brunner: Towards the end of my time at Pentagram, I began to solidify some beliefs. First, I could see how industrial design was gaining strategic importance in the business world.
Second, through my time at Apple and Pentagram, I began to see how the idea of a brand was all about the relationship people had with a company, and how design could create, build and solidify that relationship.
And finally, I began to see that as designers, we tend to give away intellectual property cheaply – mostly at an hourly rate. I wanted to try and change that model so that I could share in the value of the things I'd helped create. All this led to the founding of Ammunition.
My role through the 12 years at Ammunition has always evolved. Constants are that I am the leader of the company and most often the voice, and that I am generally the creative leader – although our team is so good I don't need to lead that much!
Today I lead our largest programme and relationship, and work with my amazing partner Matt Rolandson to manage the overall business. I focus most on higher level issues around product and brand, and work with our leaders and partners to build great things.
Dezeen Jobs: Tell us about some of the most interesting projects you've worked on – at Ammunition or before.
Robert Brunner: That is always a really tough question as there have been so many exciting projects. At Pentagram we did some great work for Nike, Amazon and Microsoft. But probably the most interesting project then was the Fuego Grill. It was a completely new take on the outdoor barbecue. We called it the campfire for modernists.
Going back to Apple days, the most interesting projects I worked on were the aforementioned PowerBook family, Newton and the 20th anniversary Macintosh. All category-defining products that were revolutionary.
Fast forward to Ammunition, there have been many great projects. Our work developing electronic reading devices for Barnes and Noble; rethinking the instant camera for Polaroid; the Ink and Slide digital pen and ruler for Adobe.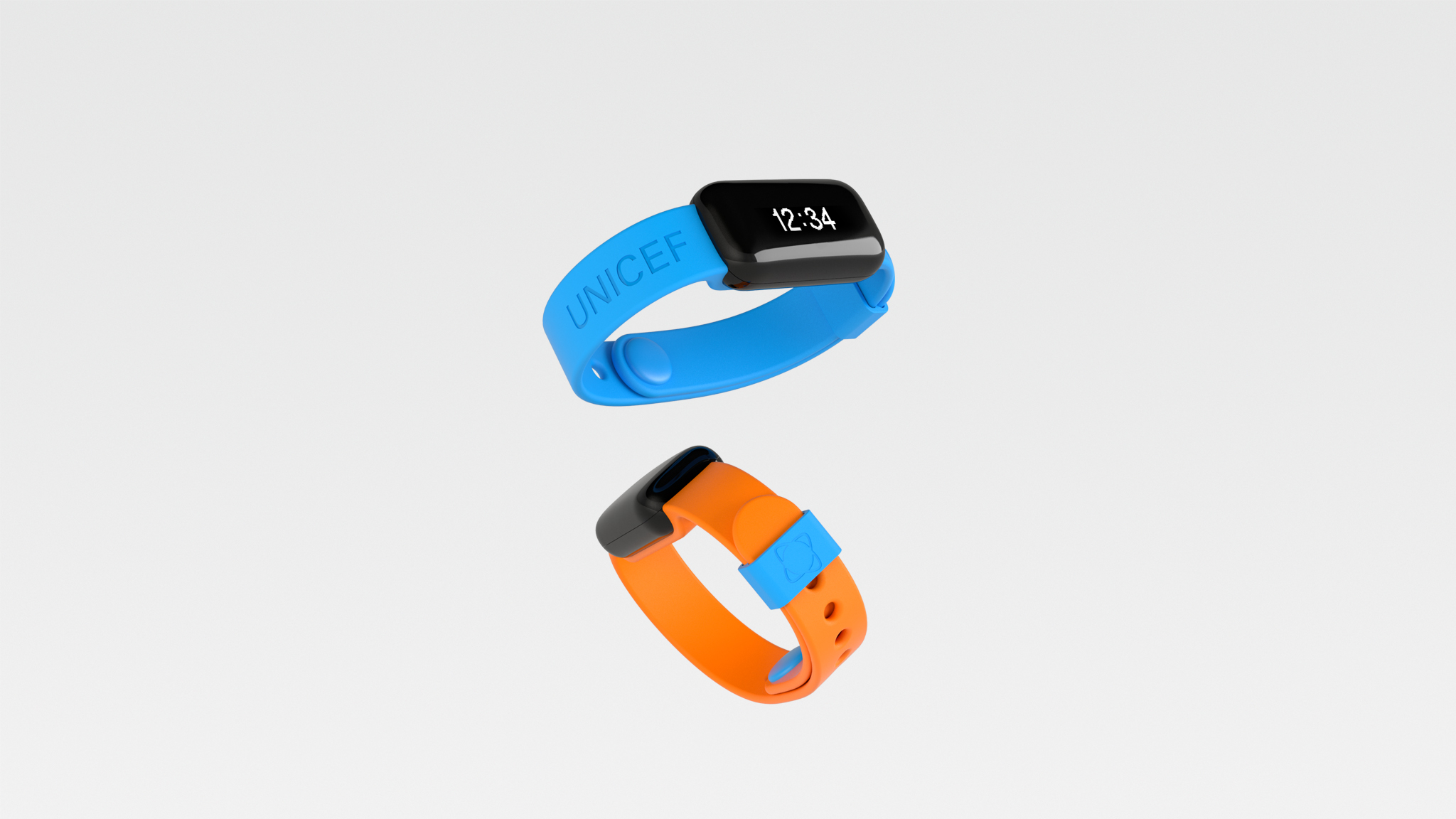 I'm very proud of our work for UNICEF in helping to create the Kid Power fitness band. And I can't forget the Ember self-heating coffee mug!
But the most interesting partnership has to be our work for Beats by Dr. Dre. We changed an entire industry with those products, and helped create one of the most influential brands of the last decade. All while working with a number of music and sport heavyweights. There was seldom a dull moment.
Dezeen Jobs: What are the most important qualities Ammunition looks for in prospective employees?
Robert Brunner: Talent of course. We are always on the lookout for talented, intelligent people. But we also look for designers with an ethic and ego that will fit within our studio.
We also look for individuals who are team-oriented and willing to roll up their sleeves for the good of our company, their peers and our partners. I guess there needs to be a bit of unselfishness in there. They also need to be easy-going. Prima donnas never last here.
Dezeen Jobs: What is your recruitment process like at Ammunition? Where do you look for candidates?
Robert Brunner: We focus on our internship programme as a main source of talent for our studio. And we look at a number of schools in the US, Europe and Asia.
Dezeen Jobs: How has the industrial design industry changed since you started your career?
Robert Brunner: It has changed enormously. When I started out, industrial design was important, but to many in technology, it was seen as a sort of necessary evil.
Later it was seen as a key part of corporate identity as a way to make products look alike and feel more on-brand. After that industrial design developed into an innovation tool, a way to bring new thinking to the world.
The latest phase has put industrial design up as a key core competency that companies must have to be successful – on par with engineering, marketing, technology and operations. Expectations are at an all-time high.
Where we go next will be to produce a new form of leadership. One that drives human concerns as much as business concerns. I've always felt designers have a strong ability to empathise. I think these abilities will be highly valued in the next generation of business leaders.
Dezeen Jobs: What advice do you have for young designers looking to pursue a similar career path?
Robert Brunner: Don't be afraid of risks or mistakes. And to manifest your own reality. In other words, be willing to stay focused on your dream until it becomes real. This positive tenacity will serve you your entire career.
---
Locations: San Francisco and Brooklyn
Number of employees: 20-50
Website: www.ammunitiongroup.com