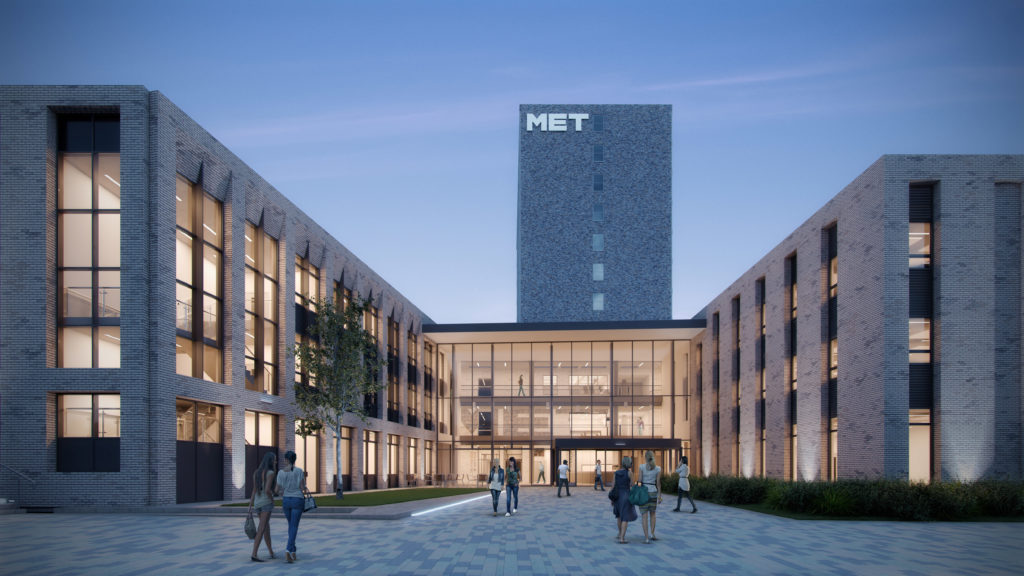 Your portfolio is "the most important step to getting anywhere" says architectural visualiser Tom Dutfield of ECE Architecture
How I got my job: Having specialised in CGI and 3D graphics, Tom Dutfield joined design studio ECE Architecture as its first in-house visualiser. He describes his career progression for the Dezeen Jobs careers guide.
---
Name: Tom Dutfield
Job title: Architectural visualiser
Company: ECE Architecture
Location: London
Dezeen Jobs: What made you want to pursue a career in digital media?
Tom Dutfield: I'd always had a keen interest in photography and art. Throughout my school years this developed into more of a digital medium as I explored graphic design, film and video production while at college.
Dezeen Jobs: Where and what did you study?
Tom Dutfield: I studied multimedia at Plymouth College of Art and Design and then creative digital media and University of Worcester. The subject range at both was very broad and gave me a chance to explore many different subject matters, from contextual studies and fine art, to computer programming and game design. This is where I built a strong enthusiasm for 3D graphics.
Dezeen Jobs: What was your first industry job?
Tom Dutfield: My first industry job was freelancing in London for Retina Images. I was extremely lucky to be taken on in this way as it gave me vital studio experience and helped me gain essential skills, and helped me build up a notable portfolio.
Dezeen Jobs: Talk us through your professional background until now. What led you to ECE Architecture?
Tom Dutfield: I've spent most of my career so far at companies specialising in CGI. For example, Arko – which was formerly DJS CGI – is where I learned most of what I know today. I had the chance to work on an extensive range of interesting projects.
ECE appealed to me because I was looking for a new challenge and I felt drawn towards being immersed in the design process. Prior to my joining, ECE had not had an in-house visualiser before, so it was a chance to put my mark on what I was doing.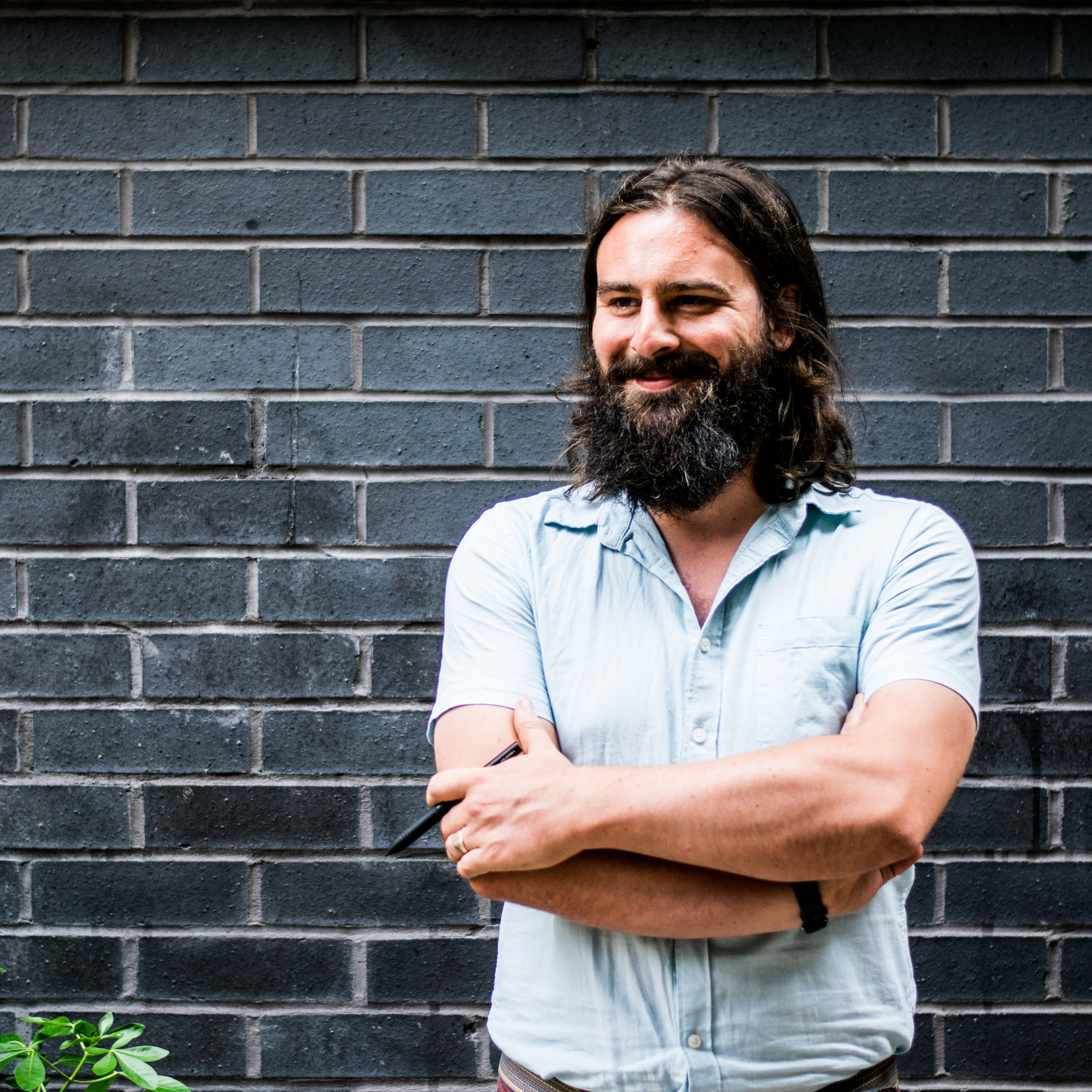 Dezeen Jobs: What sparked your interest in architectural visualisation specifically?
Tom Dutfield: Having studied 3D modelling and animation as part of my degree, I decided to use that and create an animated flythrough of a house for my dissertation. The whole process was extremely exciting and seeing the end product had me sold on a career in architectural visualisation. There was no looking back from that point.
Dezeen Jobs: What made you want to work at an architecture firm as opposed to a company that specialises in visualisation, CGI or rendering?
Tom Dutfield: For me it was being involved in the design process. I was interested in seeing designs develop and creating a stronger relationship with architects throughout the process.
Dezeen Jobs: Tell us about your progression at ECE Architecture since joining.
Tom Dutfield: I started at ECE in January this year – it was a completely new environment and workflow in comparison to what I had been used to. Being the only visualiser was challenging at first but I've been able to establish myself and use my experience to adapt to a new way of working.
Dezeen Jobs: Tell us about ECE Architecture – what makes it different to other architecture firms?
Tom Dutfield: When I first started at ECE, the thing that struck me most was just how professional they are in every department. There is a strong ambition and team spirit within the organisation and a confidence in the designs that's hard to rival.
Dezeen Jobs: What does being an architectural visualiser at ECE Architecture entail?
Tom Dutfield: Day-to-day it's creating images for a wide variety of projects, often modelling schemes, as well as utilising Revit and SketchUp models already created by the architects.
Long term there's always a focus on quality and what can be improved with research and development. We also ensure we remain ahead of the curve when it comes down to industry and emerging technologies.
Dezeen Jobs: How much involvement does your role have in the design of the project? Do you create a visual identity for the design or do you visualise and design simultaneously?
Tom Dutfield: For the large part of my career I've spent creating an end-product, mostly for marketing, which means working from a finished design.
With ECE I often have the chance to work on various stages of the design, with my input being a visual tool to assess potential improvements and changes.
Dezeen Jobs: Tell us about some of the most interesting projects you've worked on – at ECE Architecture or before.
Tom Dutfield: Certainly some of the big projects I worked on at Arko are quite memorable. The Royal Atlantis hotel in Dubai was certainly the largest. I spent almost a month modelling the landscape and VIP areas, rendering and post-production was quite extensive as well.
I had the privilege to work on the new Tottenham Hotspur stadium too. In particular, the interior commercial spaces and new training ground.
With ECE so far, the most interesting has been the Sussex County Cricket ground scheme, which is a mix of residential, commercial and leisure. I've produced many images for this. It's been great to illustrate the design and see it evolve, and be a part of the process at different stages.
Dezeen Jobs: What projects are you most proud of? What are the highlights?
Tom Dutfield: One of the first projects I got to work on at ECE was the Pelham Street campus for Greater Brighton Metropolitan College. It was my first educational scheme I had worked on, so it was an interesting challenge. I produced three images using a Revit model, from different angles with a variety of lighting. This was also a chance for me to have some creative freedom with how the visuals would look and I think overall they went down very well.
Dezeen Jobs: How have you managed to stay motivated throughout your working life?
Tom Dutfield: Certainly loving what I do helps. But what really keeps me motivated is the quest for inspiration for any project. You know it's going to come eventually, but it's the excitement and anticipation of not knowing where or when.
Dezeen Jobs: What other types of roles are available in the architecture department at ECE Architecture?
Tom Dutfield: We have a diverse range of roles at ECE that make up our fantastic team – including architectural assistants, architects, an architectural designer and architectural technologists – who work together to develop projects that exceed the expectations of our clients.
Dezeen Jobs: What's the best way for those interested in architectural visualisation to go about finding their first industry role?
Tom Dutfield: First thing's first: get some studio experience. You can't beat learning on the job because you learn so quickly when you are immersed in live projects and surrounded by experienced artists.
There are some great short courses you can do to learn the fundamentals and gain some really good skills, such as those at State of Art Academy. This will really help with getting a junior position.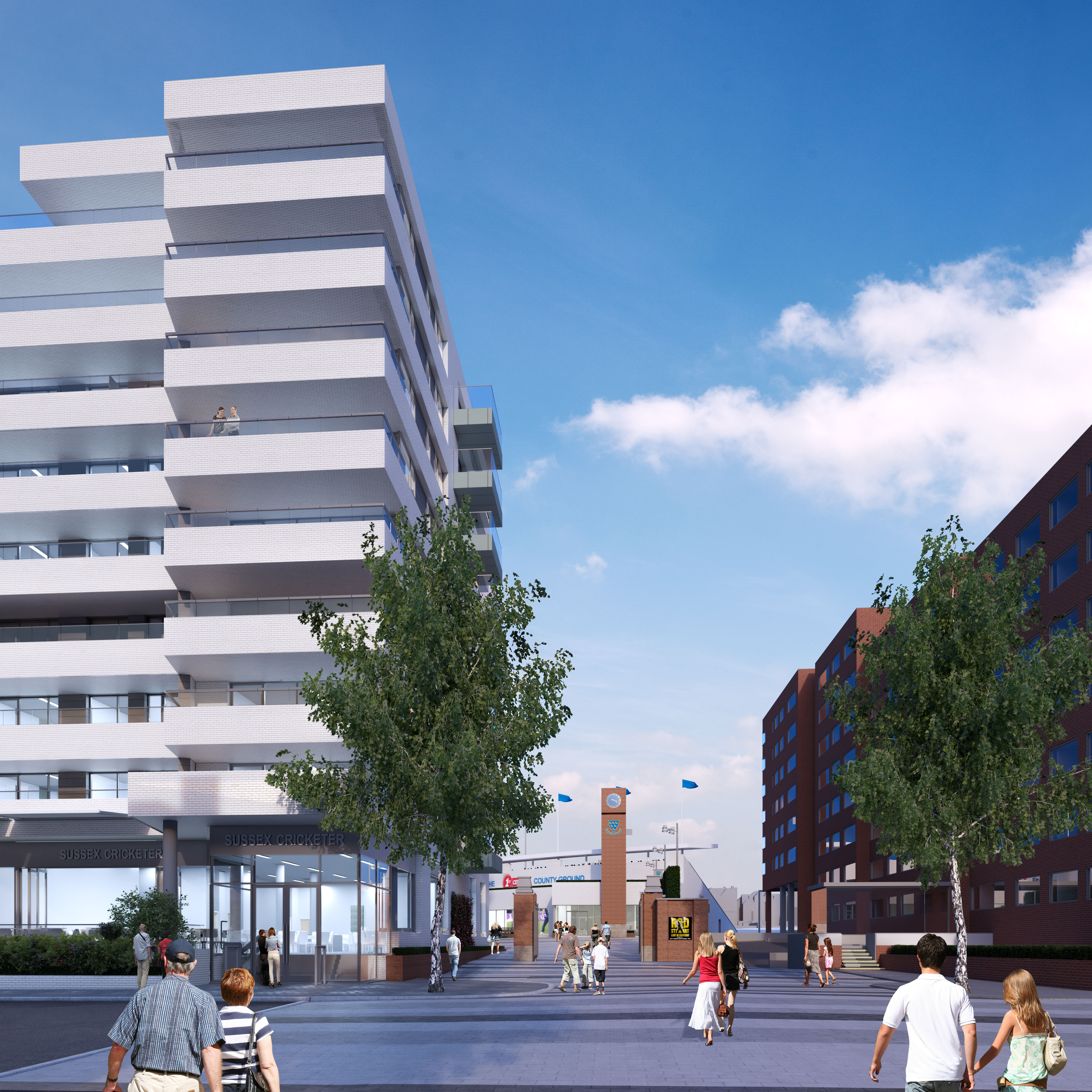 Dezeen Jobs: What are the most important qualities ECE Architecture looks for in prospective employees?
Tom Dutfield: One of the most important qualities we look for is a good team-player. We work in teams across the office on a range of different exciting projects, so it is key to be able to work with other people and have a proactive attitude.
The ability to understand three-dimensional space is essential, along with a passion for creating beautiful buildings – sketch-ability is also a plus.
Dezeen Jobs: With the increase of digitisation and rendering, how can young architects and designers grab your attention and create a stand-out portfolio?
Tom Dutfield: Demonstrate a good balance between creative flare and technical ability. Try to have as broader range of image styles as possible in your portfolio.
Dezeen Jobs: What is your recruitment process like at ECE Architecture? Where do you look for candidates?
Tom Dutfield: ECE has a strong recruitment strategy to attract the best architects to come and work for us. Starting at grassroots-level, we work with students from school to university, offering mentoring and work experience, which leads us to discovering talented, hard-working people.
The work we do with local universities is an organic recruitment method for our Part 1 architects.
Dezeen Jobs: What advice do you have for young designers looking to pursue a similar career path?
Tom Dutfield: Always think of your portfolio; it's the most important step to getting anywhere.
Try to be adaptable to different ways of working because you'll always be doing similar things, but often in very different ways.
It's also vital to be aware of what new technology and software is emerging.
Dezeen Jobs: What has been the most valuable lesson you've taken from your career so far?
Tom Dutfield: To always be proud of my work, even when I'm not 100% satisfied with the end result.
---
Locations: London, Sussex, Bristol
Number of employees: 50-100
Website: www.ecearchitecture.com