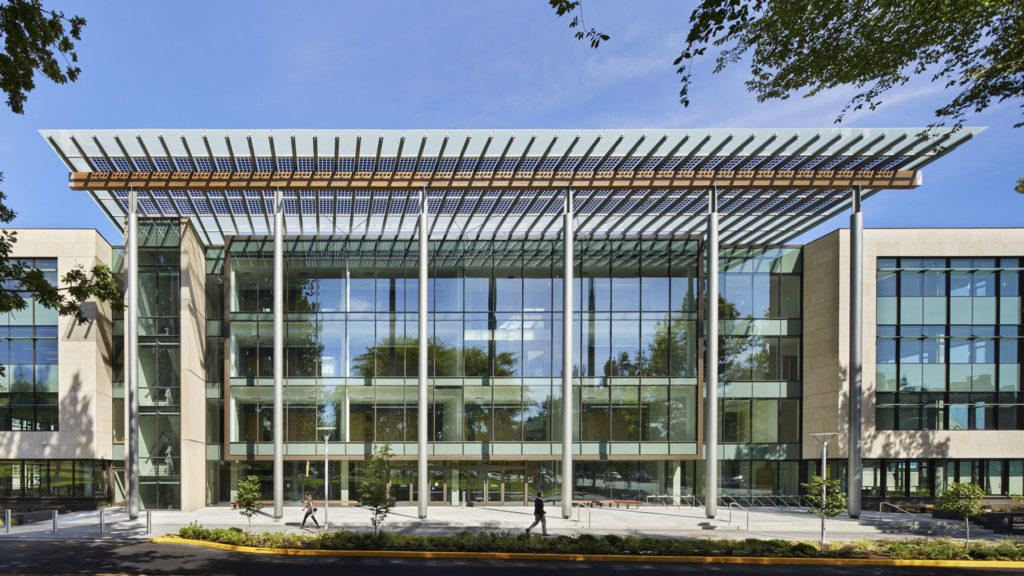 "What keeps clients coming back besides great work is a certain amount of humanity" says daylight specialist Marty Brennan of ZGF Architects
How I got my job: Marty Brennan is a project architect and daylighting specialist at US architecture firm ZGF Architects. He explains the technical elements of his role for the Dezeen Jobs careers guide.
---
Name: Marty Brennan
Job title: Project architect and daylighting specialist
Company: ZGF Architects
Location: Seattle, USA
Dezeen Jobs: What made you want to pursue a career in architecture?
Marty Brennan: I grew up building structures which always started with the materials at hand – dirt, sticks and scraps of plywood.
Dezeen Jobs: Where and what did you study?
Marty Brennan: I started architecture at the University of Illinois and finished the degree years later at the University of Washington. I stayed on for graduate studies with an emphasis on lighting.
Dezeen Jobs: Talk us through your professional background until now. What led you to ZGF Architects?
Marty Brennan: After two years at the University of Illinois, I wanted to build with my hands. I apprenticed under two master carpenters framing and trimming houses, and went on my own for a couple of years designing what I built.
A friend invited me to the ReStore, a non-profit environmental group, salvaging buildings. This involved working with a small crew going into hundreds of buildings built over the last century with the goal of upcycling as much as possible. Each building was a treasure chest of materials and spaces. I learned that previous generations used local materials with no glue (all mechanical joints) and designed tall ceilings with generous windows for daylight and air.
Arthritis developed in my hip so I went back to school and interned at Perkins and Will. I worked in the model shop and helped designers researching double-skin facades, solar shading, and mechanical systems. I started grad school and lucked out with a research position at the University of Washington's Integrated Design Lab.
This translated to a position at Skidmore, Owings & Merrill in Chicago working with the Performative Design Group which bridged architecture and engineering disciplines. And then I got a call from the sustainability lead at ZGF Architects about coming to Seattle. ZGF had just completed Federal Center South. I packed my bags and headed back west.
Dezeen Jobs: Tell us about your progression at ZGF Architects since joining. What did you start off as?
Marty Brennan: I started on the F5 Tower during the construction document phase. One of my roles was to make sure the all-glass façade met the energy code, which involved writing a Grasshopper script that would calculate spandrel and glass areas based on the sill height.
I had a great mentor who set me up as project architect. I am working with many of the same people today on the new campus in Redmond.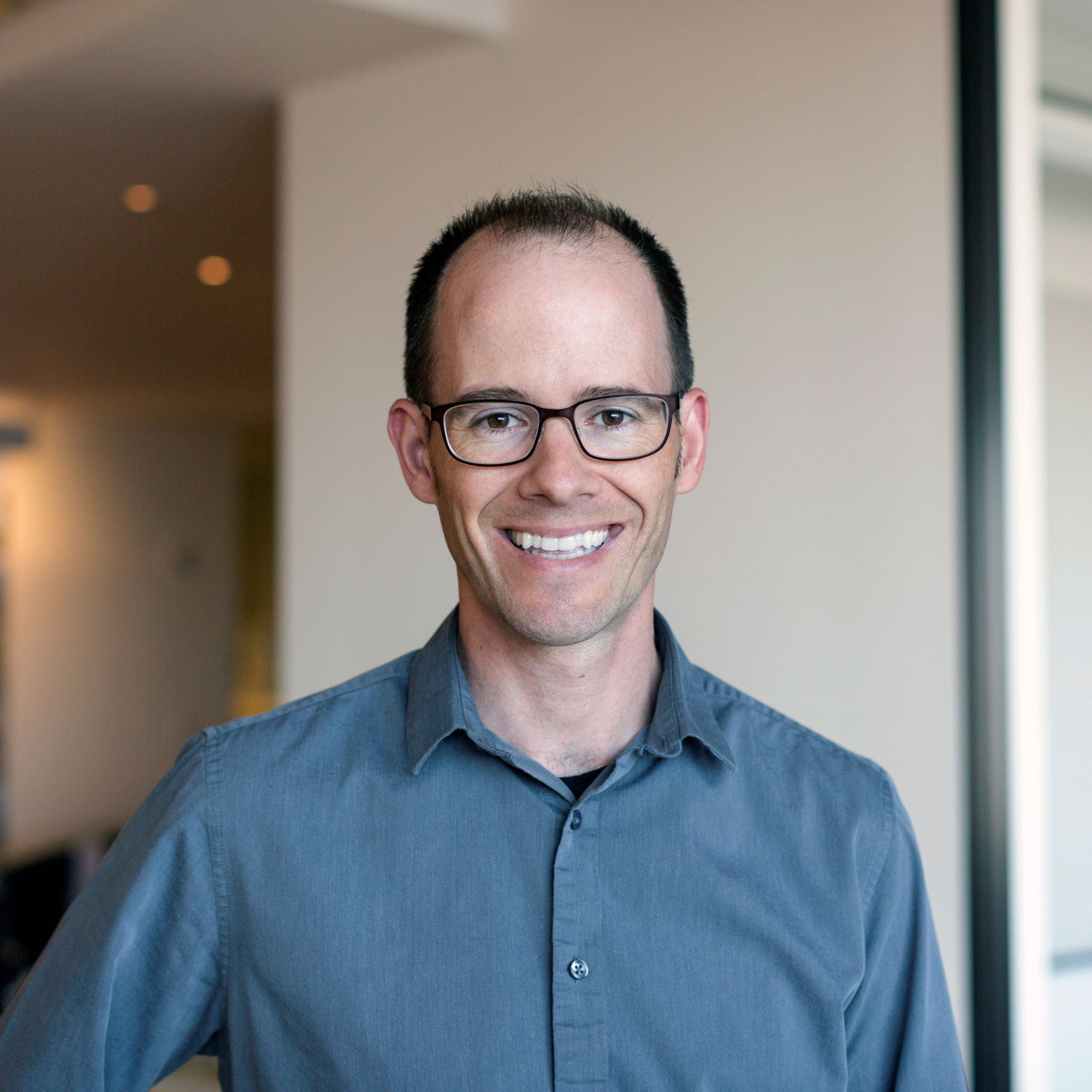 Dezeen Jobs: Tell us about ZGF Architects and explain what your role involves.
Marty Brennan: ZGF approaches a problem – big or small – with the same intent: to make environments better for people and ecology. It does not prescribe how to get there, so people and teams are free to interpret client needs to create the best solutions. This leaves a lot of room for personal development.
For the Microsoft modernization project, I am one of the project architects for ZGF's share of new buildings and the sustainability lead. Our team has an open-source approach to management which empowers individuals to own project scope and get exposure to the process. We pull in expertise from other offices in computation, material transparency and life cycle analysis. I support the team with metrics like gross floor area and program but also carbon and daylight.
Dezeen Jobs: What is computational lighting? Explain its role and importance in your projects.
Marty Brennan: Architects have great light intuition but often need proof for how it will behave in complex spaces like an atrium. Radiance and AGI32 are both software applications that use physics to 'simulate' light behavior by defining light sources and material properties in space. These models are powerful, as you can simulate many variables parametrically.
In the case of the Helen Sommers Building atrium, I analyzed 200 worst-case viewing angles with different skylight designs to prevent glare. We can use these models to advance design, meet a standard or investigate research questions.
Dezeen Jobs: What does being a daylighting specialist entail?
Marty Brennan: You are a champion for natural light which entails studying light and how it plays with different design solutions. It is also about supporting daylight with daylight-mimicking electric light. You can physically study it with a light meter and camera, or digitally through validated software.
A daylighting specialist has knowledge of optics, glazing, materials, skies, electric lighting, energy code, visual comfort, circadian health and biophilia.
Dezeen Jobs: Tell us about some of the most interesting projects you've worked on – at ZGF Architects or before.
Marty Brennan: The NICU project is drawing on research in eye biology, seasonal daylight spectra and LED and luminaire design. Everything is custom because it's never been done before.
Traveling to Hyderabad, India to present circadian lighting research was awesome. There is an international daylight community that publish and convene, and are trying to make the world a little brighter.
Dezeen Jobs: What projects are you most proud of? What are your highlights?
Marty Brennan: I see the F5 Tower on the skyline each day and it is stunning. The sky and city quietly reflect off 16 crystalline surfaces.
Currently, the Microsoft modernization project is unfolding as a carbon think tank. All of the teams – there is a consortium of firms involved – are piloting an embodied carbon calculator (EC3) that will make climate-friendly material choices much easier for designers.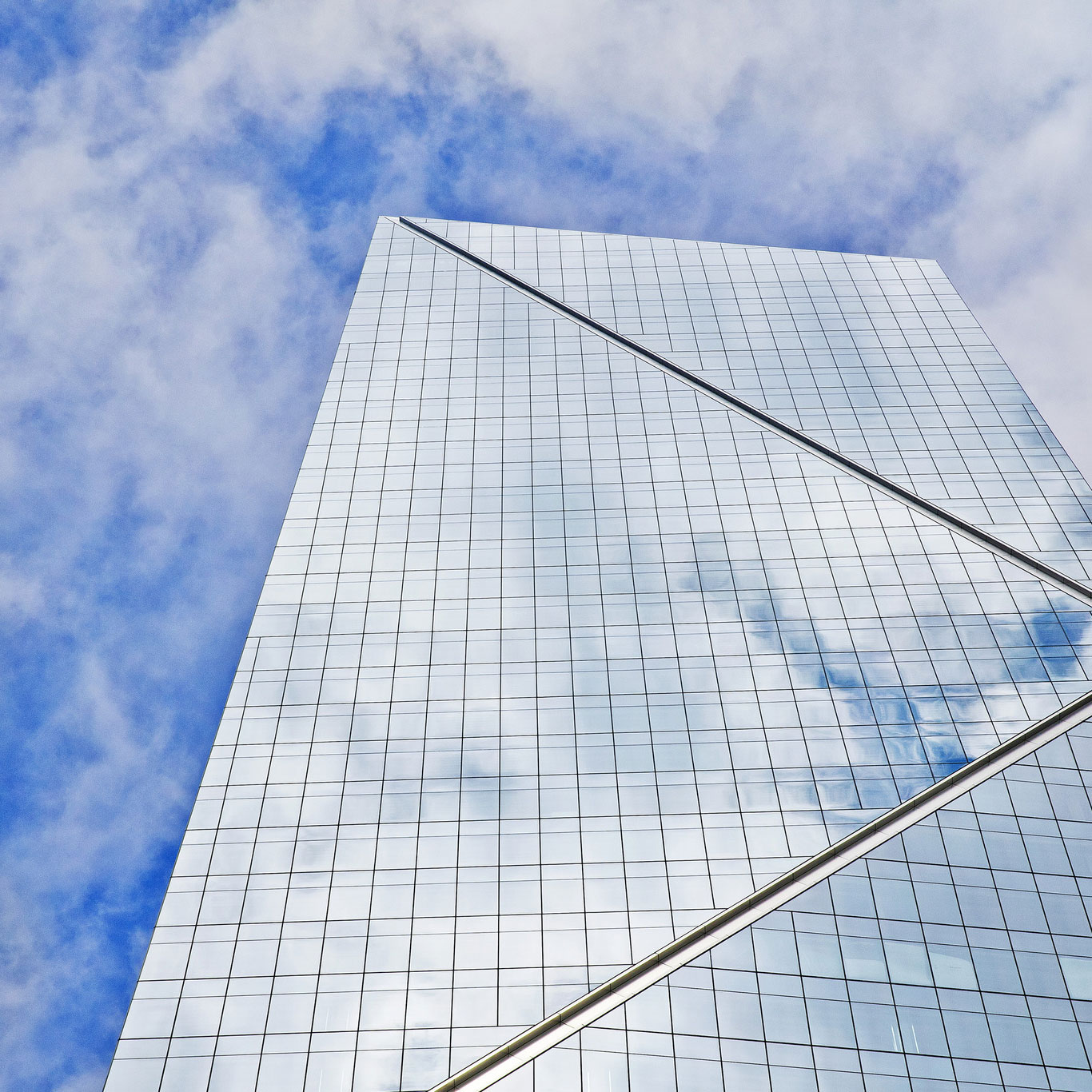 Dezeen Jobs: What other types of roles are available in the architecture department at ZGF Architects?
Marty Brennan: ZGF is full of passionate practitioners that are always creating their job descriptions. We have spec-writing material transparency experts; lean design black belts; eco-district stormwater pioneers, biophilic-design healers; façade detailers; structural engineers turned architects; transit geniuses; an architect turned software designer.
Anything seems to be possible.
Dezeen Jobs: What's the best way for those interested in lighting to go about finding their first industry role?
Marty Brennan: Watch a daylight simulation on YouTube and conduct an analysis for your team. Attend conferences like Lightfair. Write a paper and present at a conference. Make friends with lighting designers and manufacturers.
Dezeen Jobs: What are the most important qualities ZGF Architects looks for in prospective employees?
Marty Brennan: Open-mindedness. Someone who is collaborative yet independent and motivated.
Dezeen Jobs: How can young architects and designers grab your attention and create a stand-out portfolio?
Marty Brennan: Do something that only you could do and do it really, really well. Get feedback and iterate.
Dezeen Jobs: What is your recruitment process like at ZGF Architects? Where do you look for candidates?
Marty Brennan: People apply through the website, word of mouth and job fairs, to name a few avenues. Once people find their way here, there are a series of conversations with different staff. It is about finding a good fit for everyone.
Dezeen Jobs: What advice do you have for young designers looking to pursue a similar career path?
Marty Brennan: Ask to attend meetings. Listen to consultants and learn from your colleagues. Volunteer outside of work. Develop your niche – something you love and can get good at, and is meaningful to the world.
Dezeen Jobs: What has been the most valuable lesson you've taken from your career so far?
Marty Brennan: Architecture is about people. What keeps clients coming back besides great work is a certain amount of humanity. Years ago, I informed a client that we had made an error in a detail that was already fabricated, and that we would fix it and cover the cost. This blew the client away and that honesty went a long way to build trust.
---
Locations: Seattle, Portland, Los Angeles, Washington, New York
Number of employees: 50o+
Website: www.zgf.com