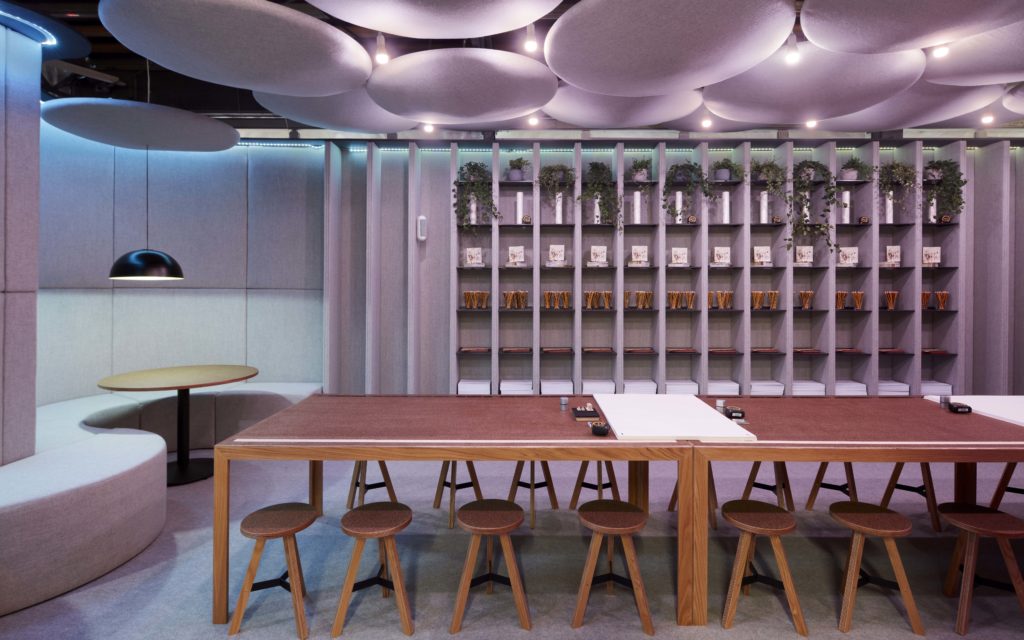 Maria Cheung describes her path to becoming head of interior design at Squire and Partners
How I got my job: Maria Cheung is director and head of interior design at London-based architecture firm Squire and Partners. She describes her career progression for the Dezeen Jobs careers guide.
---
Name: Maria Cheung
Job title: Director and head of interior design
Company: Squire and Partners
Location: London
Dezeen Jobs: Where and what did you study?
Maria Cheung: I studied at Magdalene College in Cambridge and the Architectural Association in London.
I was lucky enough to have wonderful and inspiring tutors, including Shin Egashira, who taught me different design processes, ways of thinking and the importance of concept-led and site-specific design – some of these lessons I am only beginning to understand today.
Dezeen Jobs: You set up your own practice almost immediately after university. What made you do that first instead of gaining experience at other firms first?
Maria Cheung: With the clarity of hindsight, it was probably a cocktail of naivety and idealism. That, and the offer to build an office for a friend came up, which seemed like an opportunity not to be missed.
When it happened, the first thing I did was call my friend Bridget Evans. Luckily she said 'Let's go for it!,' otherwise it probably wouldn't have happened.
As it turned out, the project never materialised. But it didn't matter – by then Evans Cheung Architecture was up and running.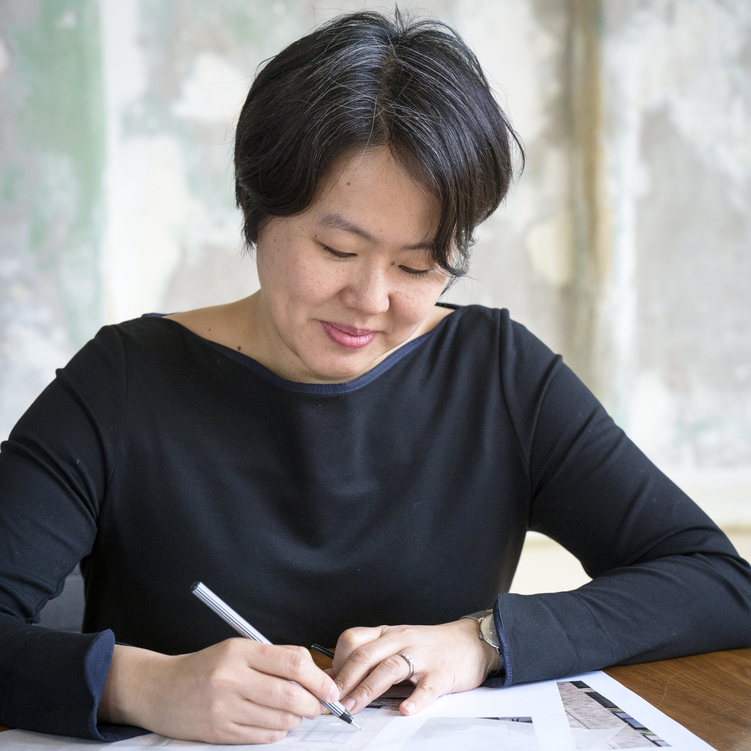 Dezeen Jobs: Talk us through your professional background. What led you to Squire and Partners?
Maria Cheung: Six years at Evans Cheung Architecture and 130+ small-scale residential projects left me ready for something bigger. At the same time, Bridget was invited to join Argent, so we felt it was a natural time to wind up the practice. We boxed up our files and blew the last of our petty cash on a bottle of Chianti to toast our next endeavours.
Around this time, I met some friends for dim sum. One of them was Sophie Steed, who was then an associate at Squire and Partners. Over lunch she mentioned that their annual office trip was to Chicago – and that they were recruiting!
I'd always wanted to go to Chicago. So I sent in my CV and was interviewed by director Tim Must, who offered me a job, allowing me the flexibility to maintain my position at Chelsea College of Art as a design tutor one day a week during term time.
Dezeen Jobs: You worked on some high-profile projects while you ran Evans Cheung Architecture, including the remodel of Virgin Trains' first-class lounge at Euston.
How did you come about these opportunities as a freelancer?
Maria Cheung: Consultants from previous projects often recommended us. It was one of our quantity surveyors who kindly put us forward for that particular job.
But the majority of the Evans Cheung projects came through Architect Your Home. It's a great scheme, dreamt up by Jude and Hugo Tugman, that links home owners and local architects who understand the planning and building processes in their area. It enables people to select the level of services their project requires.
Working with them taught me to understand each stage of the process, all the work involved and made us incredibly efficient.
Dezeen Jobs: Describe your career progression at Squire and Partners.
Maria Cheung: My first project was a residential development Creekside West, which was made up of four buildings, 360 private affordable apartments with retail at ground floor and sky gardens. I was responsible for internal layouts and the coordination of services, working with a brilliant in-house team.
After this I worked on a number of refurbishment and new build projects until I was given the opportunity to design the new headquarters for one of our clients from the Middle East in the heart of Mayfair on Stratton Street.
Squire and Partners had done fit-outs before, but this was our first solely interior design-focused project. It was also a first for me.
We selected everything from the furniture, lighting, soft furnishings and fittings right down to designing bespoke wallpaper. We created a concept that was derived from the original listed building, translating existing building motifs into our joinery, ironmongery and detailing to link the historic building with its modern reincarnation.
We hugely enjoyed the process of designing and delivering Stratton Street, and following its success in the press and at the FX awards, we realised the potential of interior design. Tim Gledstone and I then worked to set up the interiors department at Squire and Partners.
Dezeen Jobs: Explain your current role and what it entails.
Maria Cheung: I now head up the interiors team. We have a wonderful group of designers who I review design direction and technical aspects of projects with on a daily basis. We work closely with architects and in-house illustration, CGI and model shop teams on numerous projects, so we have lots of internal coordination meetings.
I'm also in charge of all the aspects of a managerial role: planning and resourcing, writing fee proposals and meeting new clients.
A particularly interesting facet of my role is meeting suppliers and forming relationships that can lead to the development and innovative application of their products and materials. Seeking opportunities like this can turn a factory visit into a treasure hunt. And it's vital to finding something new that can give a project anything from an original and interesting detail, to an extraordinary centrepiece.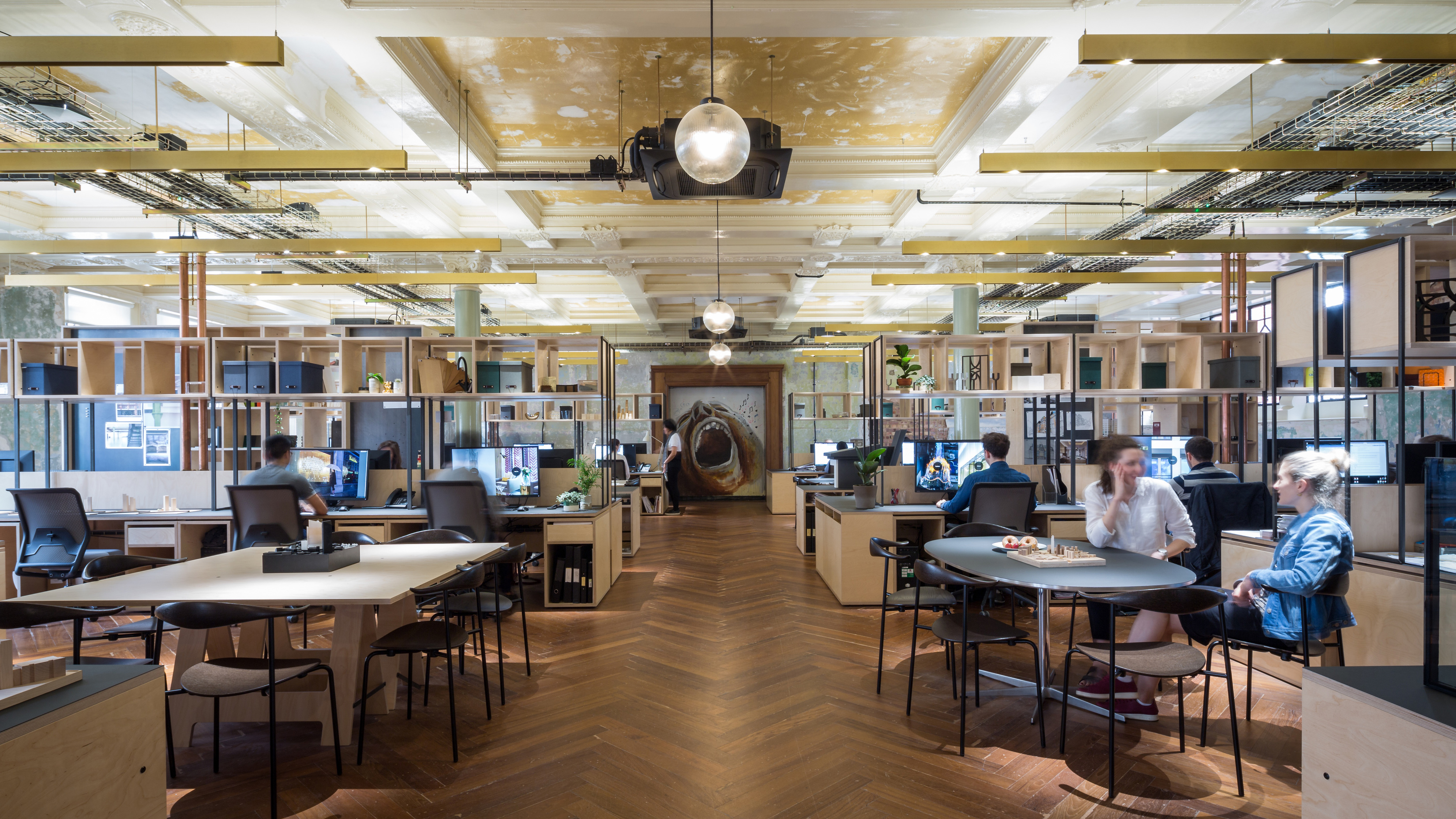 Dezeen Jobs: What kind of projects do you work on?
Maria Cheung: We cover a wide and varied spectrum of projects. Everything from large-scale residential and workplace developments across London, and our own office The Department Store, to installations like the recent Designers' Dreamscape at designjunction for the Stephen Lawrence Charitable Trust.
Since completing The Department Store, we have been asked to create members and co-working spaces for Ministry of Sound, x+why and most recently, concept design for the new headquarters for one of the structural engineers we regularly work with. We are also working on creating a range of bespoke products – from our in-house portfolio bags and Elements door handles range, to working with our model shop team to make customised furniture pieces.
Dezeen Jobs: Can you tell us more about your Bellefields Road project? Will it be a co-working space for architects and designers or will it be open to locals only?
Maria Cheung: Bellefields Road will be a natural extension of The Department Store, to include a public restaurant, bar and co-working space at the ground floor. This space will transform from a co-working hub serving breakfast, lunch and drinks during the day to more formal restaurant and bar at night.
On the upper levels we are creating nineteen workplace suites for individual businesses to lease. We will curate the mix to build on the creative nature of Brixton and encourage cross-fertilisation between different design disciplines which exist within The Department Store.
In short, we are expanding The Department Store family.
Dezeen Jobs: What has been your career highlight so far?
Maria Cheung: I have been fortunate to work on some fantastic projects, which have either won or been shortlisted for awards with wonderful people within Squire and Partners, clients, consultants and contractors.
Stratton Street and The Department Store have been highlights in terms of pushing ourselves with design. In both cases, the clients allowed us the freedom to deliver schemes where the concept was undiluted in the execution and delivered product.
Dezeen Jobs: What are the biggest challenges you've had to overcome in your career or on a day-to-day basis?
Maria Cheung: Juggling numerous projects simultaneously with short deadlines.
Dezeen Jobs: What do you consider to be the most important skills you've gained during your career?
Maria Cheung: Communication is paramount. Whether you're listening to a client, or asking the right questions to tease a brief out of them. Presenting your ideas through drawings and words. Coordinating the team, consultants or contractors. If everyone in the team understands what needs to be done, then the project is well on its way to being a success.
Dezeen Jobs: What are the best and worst things about working in the interior-design industry?
Maria Cheung: I'd like to change the perception that interiors are an isolated part of a building, when they're actually intrinsic to the architecture, landscape, art, furniture and fittings and the culture of the people using it. As we experience and move through space, design should move fluidly between states.
I love that design can be both universal and a personal expression, and that its boundaries are only what you choose to limit it to.
Dezeen Jobs: What advice do you have for individuals looking to pursue a similar career path?
Maria Cheung: Make sure design is something you're passionate about.
---
Locations: London
Number of employees: 200-500
Website: www.squireandpartners.com