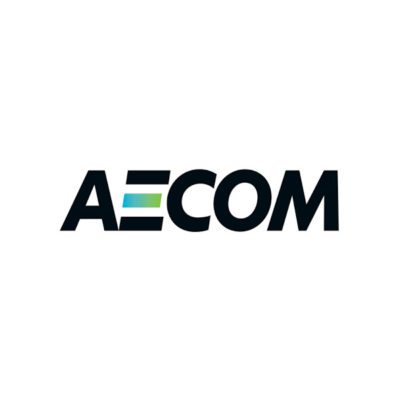 AECOM is looking for a graphic designer to join its design team based in Aldgate Tower, its London headquarters.
Our design team is at the forefront of urban transformation across the world. Our team includes architects, interior designers, urban designers and landscape architects. Our work spans 25 countries, sits at the nexus of design and delivery, and covers a diverse range of public and private sector projects, from urban and landscape master plans through to major transformative city and regional strategies.
The successful candidate will have excellent creative and communications skills, interpreting ours and our client's needs to deliver effective design solutions, with high visual impact, across a range of print and digital materials including but not limited to:
large-scale design reports and bid documents
digital and printed presentation and exhibition materials
internal and external digital communications
creative writing  for awards submissions, concept stories, brochures etc
The successful candidate will work as an integrated part of our design team, and cooperate closely with our creative marketing and brand team to contribute to the development of ours and our client's brands.
Knowledge of film, editing and animation would be highly beneficial.
Responsibilities:
provide professional graphic design support across the design team
participate in the full lifecycle of projects, from design brief to production
think creatively and develop new design concepts, graphics and layouts
work as part of an integrated team of designers, executives, copywriters and others
think strategically to ensure cohesive messaging and visual identity
contribute to the elevation of quality and mentoring of junior staff
establish, organise and maintain graphic/document templates and resource libraries
brief and liaise with printers and manufacturers
schedule project implementation and define budget implications
creative writing  for awards submissions, concept stories, brochures etc
Minimum requirements:
demonstrable graphic design skills and expertise, with a strong portfolio (experience working for a similar architectural or design practice highly desirable)
thorough knowledge of up-to-date, industry leading software and technologies, including Adobe CS InDesign, Photoshop, Illustrator and MS PowerPoint (knowledge of MS Office, 3D visualisation and app-based software highly desirable)
creative flair, a sharp eye for detail, originality and a passion for design
self-motivated and able to carry out duties with minimum supervision in a fast-paced project environment
strong time management and prioritisation skills, as well as a clear understanding of tasks, timing and costs associated with meeting project deadlines
strong communication and organisational skills (written, verbal and presentational)
Qualifications:
ideally educated to degree level or equivalent in a relevant subject
Your benefits will include…
Helping our employees achieve a healthy work-life balance is important to us. If you join AECOM, as well as receiving a competitive salary, you'll also have the opportunity to explore flexible working arrangements. Core benefits include 25 days' annual leave, company pension scheme, private medical insurance, life assurance and one paid annual professional institution membership fee. You can also choose from a wide range of flexible benefits to suit your lifestyle.
You'll also be able to give back to communities with up to two paid CSR days each year. Through our charity, The AECOM Foundation, you can volunteer to support children in developing countries. And if you're a member of the reserve forces you'll receive an additional 15 days paid leave for training commitments.
To submit your application please click here.
Applications have closed.