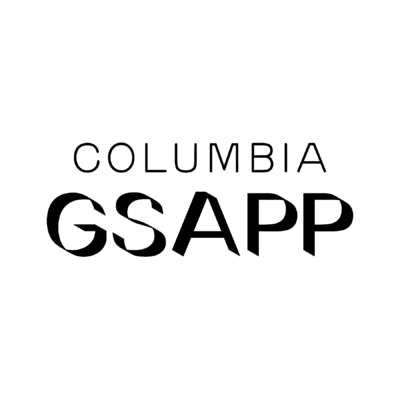 Columbia University GSAPP is offering an architecture technology faculty position in New York.
The Graduate School of Architecture, Planning and Preservation (GSAPP) at Columbia University invites applications for a full-time, open-rank faculty position in architecture, focused on technology, in the tenured, tenure-track, and professional practice categories. A master's degree in architecture or the equivalent professional degree or a degree in engineering is required.
GSAPP is a school dedicated to engaging and shaping the local and global built environment in light of the urgent issues of our time, such as climate change. With master's programs in architecture, planning, preservation, real-estate development, urban design, and curatorial studies, and doctoral programs in architecture, planning and preservation, GSAPP represents a unique environment that fosters thinking and innovation across scales and contexts, creating new forms of knowledge and practice. Located in the heart of New York City, the school has built its long legacy of excellence as an urban condenser of ideas, combining creative experimentation and unbridled imagination with disciplinary practice and incisive critical thinking. Architecture technology forms a vital area of this innovation, collaboration, and critical and creative experimentation within the school and throughout the disciplines and professions of the built environment.
GSAPP is especially interested in candidates who have the ability not only to shape pedagogy and teach core courses in the architecture technology sequence but also to formulate and guide innovative research in areas such as building science and sustainable systems, with particular expertise in energy and carbon footprint as they relate to architecture. Expertise in building materials and embodied energy is also desirable. The successful candidate will hold a leadership role in conceptualizing, developing, and administering the architecture technology curriculum and in integrating it with the larger curricular goals of the architecture programs. Candidates in all ranks and categories must have demonstrated capacity for original work and have strong leadership and communication skills. They must show clear evidence of expertise in, and promise of significant continuing contributions to, the discipline.
GSAPP faculty should innovate their disciplines and enable students to be educated in current and past ideas and methods, as well as support students' explorations and testing of new ideas. Therefore, we welcome applications from candidates who are able to teach, conduct research, and practice in emergent directions such as building science, energy and materials, or data and computational methods in architecture.
Successful senior candidates (associate professor or full professor rank) being considered for hire with tenure requires extensive teaching experience and a substantial body of scholarship and research. Ability to develop multidisciplinary collaborations in research and a strong commitment to integrate theory and practice are desirable.
Tenure-track candidates in the assistant professor rank must show evidence of teaching and great promise in scholarship, research, and/or practice. Tenure-track candidates in the associate professor rank will have a demonstrated record of teaching, scholarly achievement, and show great promise of attaining distinction in their field of specialization. For all tenure-track candidates, interest in and ability to collaborate with other disciplines is desirable.
Successful professional practice candidates (associate professor of professional practice or full professor of professional practice rank) must show evidence of recent (within the past three years) or current contributions to the fields of the built environment through professional engagement and are expected to sustain an active professional practice. All professional practice candidates are expected to articulate how their professional expertise and practice interests can contribute to GSAPP, as a means to shape the disciplines and programs of the School as well as the field more broadly. Candidates for the full professor of professional practice rank will be those who have a minimum of ten years' experience and who have distinguished careers for which they are recognized at the national and/or international level. Candidates for the associate professor of professional practice rank will generally have five years of professional experience and show clear evidence of expertise and significant promise of continuing development.
Please visit our online application site at for further information about this position and to submit your application.
Please submit a letter of application, CV, a statement of current and future research plans, writing samples, samples of work (research/projects), teaching philosophy and sample syllabi/teaching samples, and names and contact information for three references.
References will only be contacted for shortlisted candidates. Review of applications will begin in mid-February 2020 and continue until the position is filled.
Columbia University is an equal opportunity employer/disability/veteran.
Applications have closed.