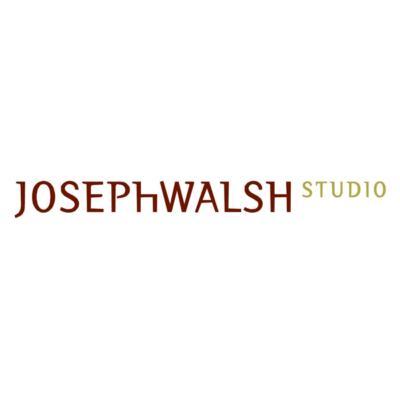 Joseph Walsh Studio is looking for a furniture maker to join its team in Cork, Ireland.
Purpose of maker role
To make beautiful pieces that realise the essence of the design concept while balancing high quality attained with defined timeframes.
Responsibilities of the maker:
maker will be working within a small team of two-four other makers and in a workshop with three-four other teams
each team has a working zone within the workshop
each team will be allocated a body of commissions
the commissions will be collectively produced by the team and/or will be assigned to an individual maker within the making cell
Key skills:
good working knowledge of generall wood workshop machinery. To include panel saw, planer/thicknesser, spindle moulder, bandsaw, pillar drill
good working knowledge of general wood workshop handheld power tools. To include drills, sanders, angle grinders, jigsaws, routers
good working knowledge of all woodworking hand tools
jig making – competency at making formers and jigs for individual projects
shaping – working solid timbers to required shape/curve using appropriate power and handheld tools to give required finish
to be able to work from models as well as drawings
adaptable – part of the design is the making, be open-minded and adaptable to design and manufacture
constantly strive to improve or develop manufacture process
knowledge of materials – specifically timbers but as commissions are all unique and bespoke and as such materials may change
general knowledge of finishing, lacquers, oils etc
competency in manufacturing – a good understanding and technical confidence to take on a variety of projects with a 'can-do' attitude
neat, thorough, precise, diligent. High standards of finish are required
Making:
takes ownership to make and manage assigned projects, within allocated hours and to the correct standards
tracks and monitors aspects and times of manufacture as required
actively accepts feedback and guidance from more experienced makers
continually learns and assimilates knowledge, skills and techniques into knowledge base and applies learning to new situations and projects
effectively manages the balance between delivering highest quality with efficiency and time
Staff development:
assigns work to and provides guidance and feedback to assigned assistant maker(s) and junior/intern makers
trains junior/assistant makers on techniques and tasks
freely shares knowledge and understanding of materials with junior/assistant makers
Project management:
plans out project requirements for all allocated projects, and anticipates materials requirements
monitors and updates project plans, adjusts to changes in studio plan and adjusts own schedule accordingly
updates own weekly timesheets on an accurate and timely basis, for prompt sign-off by cell lead
updates project documentation to reflect agreed making process improvements and changes, on a timely basis
attends weekly alignment meeting
attends weekly new-projects-meeting with machinist, provides materials list and discusses possible issues on a timely basis
provides feedback on materials to machinist
schedules and plans-out working week
effectively communicates both within the team and across other functions
Studio upkeep:
contributes to the upkeep of the studio spaces
uses, maintains, cares for and stores own tools and for any tools assigned responsibility for, appropriately
performs usage, cleaning, safety and basic maintenance on studio machines
promptly notifies studio manager of more serious machine or tool issues
consistently role models good safety standards and practices and ensures all staff consistently uphold safety requirements
Other:
adheres to all health and safety policies and procedures
adheres to all company policies and procedures
occasional site visits for surveys and fitting
an adaptable and 'can-do' attitude
Please submit applications using the 'apply' link below.
Applications have closed.