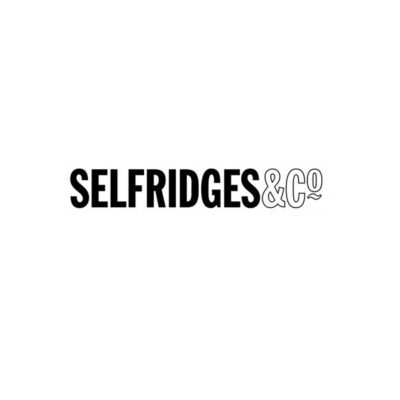 London, UK
Design manager – store space innovation

Selfridges is looking for a design manager – store space innovation to join its design team in London. 
This exciting, fast-paced role fills a vital part of the creative driving force within Selfridges, working closely with the director of store design, the senior store space innovation design manager, the design team, 3D creative and the creative office, to execute excellent project delivery
Know the role
As our store and space innovation design manager you will be responsible for the core design elements of the projects delivered by store space innovation. Working independently or alongside other teams – design, graphics, creative, creative presentations, you will be responsible for the design requirements of the projects. You will also be responsible for managing the timeframes and budgets attached to the design of your projects. Working with external partners you will be responsible for guiding their designs from concept to delivery whilst keeping to tight timeframes and budgets. You will build strong stakeholder relationships with your PMOS and Project Managers maintaining clear communication and a can-do attitude.
Know what we're looking for 
Your keen eye for design and detail will be paired with a proven track record of excellent project management skills and the ability to manage a diverse team of creative people. You will be organised and efficient in AutoCAD, Vector works and Adobe suite and able to demonstrate a meticulous attention to detail. As an experienced design manager, you will bring your retail knowledge and the ability to surprise, amaze and amuse our team.
Know what's in it for you
Extraordinary experiences are not only for customers, but team members too. We offer all team members the chance to be a part of something unique where they can enjoy careers that provide inspiring experiences, exciting challenges and great benefits.
They also know that Selfridges is committed to developing its talent, which allows for a wide scope of amazing opportunities as the business continues to grow. Whether you are a Values Ambassador, Green Warrior, a member of the Work it Lab or you get your fix for fashion by taking part in our internal shows, there are many ways to show and develop your talent.
Living our values is essential to the way we work day to day, encouraging greater social responsibility amongst our team members. From our Project Ocean campaign to Bright Young Things, we are focused on a long-term approach to sustainability by buying better and inspiring change.
This role's key benefits includes 35 days holiday including bank holidays, potential for performance related bonus, subsidised gym membership offer, season ticket loan, cycle to work scheme, pension contribution and not to mention a generous staff discount!
The Selfridges story
Selfridges is a shop run on imagination: a place where the world's most covetable brands combine with the most extraordinary spectacles, events and ideas for an experience like no other. The story began when Harry Gordon Selfridge first arrived in London from Chicago in 1906 with his heart set on opening his dream store. With his revolutionary understanding of publicity and the theatre of retail, Selfridges Oxford Street opened its doors for the first time in 1909. The founder's spirit of innovation and creativity lives on through its owners today. Since 2003, W. Galen Weston and his family have owned and operated the business, which now includes two stores in Manchester, one in Birmingham, plus selfridges.com and the Selfridges App which both deliver to over 130 countries. In 2016 Selfridges was the first ever store to be awarded the title of 'World's Best Sustainability Campaign by a Department Store' at the IGDS Global Department Store Summit, in-line with its focus on buying better and inspiring change. For an unprecedented three consecutive occasions in a row – 2010, 2012 and 2014 Selfridges also won the coveted 'Best Department Store in the World' award, underlining its place at the forefront of retail.
Careers at Selfridges
Our vision is to be the destination for the most extraordinary customer experience, and our people are central to achieving this. Team members across our business maintain our vision through the values we live day-to-day and the unique Selfridges spirit we bring to every project. Just as we create an extraordinary experience for our customers, we are dedicated to making Selfridges an exciting, inspiring and fun place to work. Being part of the Selfridges community offers many opportunities and unique experiences. As Harry Gordon Selfridge once said, 'There's no fun like work!'
Home