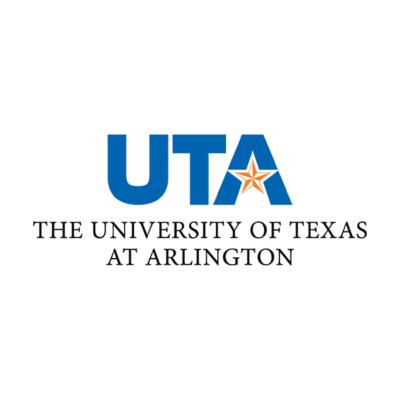 University of Texas at Arlington is looking for a programme director for its Master's programme of City and Regional Planning in Arlington, USA.
Job summary
The Department of Public Affairs and Planning in the College of Architecture, Planning and Public Affairs, the University of Texas at Arlington, invites applications for the position of programme director for Master of City and Regional Planning, with tenure at the associate or full rank.
As the only PAB-accredited planning programme in the Dallas-Fort Worth region, we seek a programme director who embraces the tremendous potential offered by the combined resources of a Carnegie 1-Very High Research university and those of a rapidly growing region to educate planners who can contribute to enhancing life quality locally and globally.
In partnership with faculty and students, the programme director will be expected to advance the planning programme by establishing a clear vision, fostering a wide range of research and creative activities, engaging the larger professional community and advocating for the programme and planning profession in general.
Additionally, we seek to recruit a candidate representing the populations that UTA serves. While areas of research and teaching are open, preference is for a candidate with teaching or focus in one or more of the following areas: urban design and sustainable development, smart and resilient cities, economic development, and environmental planning. The successful candidate should have a demonstrated research agenda that will contribute to the furtherance of UTA's strategic plan, specifically to its sustainable urban communities theme.
In accordance with USCIS regulations, successful applicants must be legally able to accept work in the United States. We are unable to sponsor or take over sponsorship of an employment visa at this time.
CBC requirement
It is the policy of The University of Texas at Arlington to conduct a criminal background check on any applicant who is under final consideration for employment with the university.
Benefits at UTA
We are proud to offer a comprehensive benefits package to all our employees at the university.
To help you understand the full value of these benefits, we have created a tool that calculates the total worth of your compensation package. This tool takes into account all of the benefits that you are eligible for, including health insurance, retirement plans and paid time off. To access this tool and learn more about the total value of your benefits, please click on the this link.
Essential duties and responsibilities
The programme director will provide strategic leadership for the future of the planning programme and lead its accreditation processes.
In partnership with faculty, staff and the department chair, the programme director will promote and manage graduate admission, strengthen partnerships with organisations, government, nonprofits or firms, work with staff to promote student success, including retention and time-to-graduation, maintain active alumni connection and lead curriculum development initiatives, particularly an expected online masters and various continuing education programmes. As a tenured faculty member, the programme director will also have research, service and teaching responsibilities with a teaching workload adjustment for the administrative appointment.
Required qualifications:
credentials enabling tenured appointment within the department including a doctorate in urban/city planning or related field
applicants at the rank of associate or full professor will be held to standards commensurate with the respective rank
candidates must exhibit innovation and a strong commitment to inclusive planning, teaching and curriculum development
experience leading organisational development and culture building, familiarity with processes related to working in a large, complex institution and demonstrated success as an outstanding collaborator and relationship builder with exceptional communication and interpersonal skills are required
Preferred qualifications:
Masters in City and Regional Planning or related area, AICP certification and experience in PAB accreditation, professional planning and community outreach and service, especially with underserved communities
a proven ability to develop and implement successful interdisciplinary and/or international programmes
a history of building, enhancing and sustaining partnerships across a university local communities, state, region and nation as well as with external professional, industry or governmental partners
experience and interest in working with faculty on multidisciplinary research and teaching is valued, especially in other college areas such as public administration, public policy, urban design, architecture as well as civil and architectural engineering
experience with online instruction and programme development, interdisciplinary curriculum and student success/retention/recruiting techniques and related software is helpful
a background in working with international students is valued
Department and college/school information
The accredited Master of City and Regional Planning (MCRP) and the PhD in Urban Planning and Public Policy (UPPP) are two of the four graduate degrees including the PhD in Public Administration and Public Policy and the Master of Public Administration offered by the Department of Public Affairs and Planning (PAPL) in the College of Architecture, Planning and Public Affairs (CAPPA). PAPL's fifteen full-time faculty are committed to a unique interdisciplinary application of planning and public affairs coverage across its degrees with many shared classes and emphasis areas.
With a broadly trained multidisciplinary faculty, the college also offers a Master of Landscape Architecture, Master of Architecture and Master of Science in Sustainable Building Technology and Bachelor's degrees in architecture, interior design and sustainable urban design. The college's six research centres including the state-funded Institute of Urban Studies, the David Dillon Center for Texas Architecture, Arlington Urban Design Centre, the Digital Architecture Research Consortium and the Centre for Metropolitan Density, conduct research and professional projects throughout the metropolitan region, the state and beyond. Additionally, planning faculty lead the federally-funded Centre for Transportation, Equity, Decisions and Dollars (CTEDD).
For more information on the Department of Public Affairs and Planning and its planning programmes, see here and for the College of Architecture, Planning and Public Affairs, see here.
University information
The University of Texas at Arlington is located in the heart of the Dallas-Fort Worth-Arlington metroplex, a vibrant and diverse metropolitan area that is home to over seven million people, one of the fastest-growing tech economies in the United States, and a wide array of arts, entertainment and cultural activities. UTA is a comprehensive teaching, research and public service institution dedicated to the advancement of knowledge through scholarship and creative work. The university is committed to providing access and ensuring student success and to a culture of innovation, entrepreneurship, and commercialisation of discoveries by our community of scholars. With an enrolment of more than 40,000 students, UTA is the second largest in the University of Texas System. As a result of its combination of rigorous academics and innovative research, UTA is designated as a Carnegie R1 institution. UTA ranks No 4 nationally in Military Times's annual "Best for Vets: Colleges" list and is among the top 30 performers nationwide for promoting social mobility of its graduates (US News and World Report, 2023). UTA is designated by the US Department of Education as both a Hispanic-Serving Institution (HSI) and an Asian American and Native American Pacific Islander-Serving Institution (AANAPISI), and it has one of the top 30 most ethnically diverse undergraduate student body in the United States (US News and World Report, 2023). Its approximately 270,000 alumni, including some who occupy leadership positions at many of the 24 Fortune 500 companies headquartered in North Texas, contribute to UTA's $22.2 billion annual economic impact on Texas.
Special instructions to applicants
Please apply via this link and submit the following materials:
cover letter briefly describing interest in the position and a vision for professional planning education, along with career experience and goals
CV
samples of professional and student work, no more than 20 pages or a link to a website
list of three references with contact information including name, title and email address
The search committee may request additional materials. Review of applications begins immediately and will continue until the right candidate is identified. The appointment will start as early as Fall 2024.
Review of applications will begin immediately and will continue until the position is filled.
Questions may be addressed to Ardeshir Anjomani.
For more information about UTA, please visit here.
EEO statement
It is the policy of The University of Texas at Arlington (UTA or The University) to provide an educational and working environment that provides equal opportunity to all members of the university community. In accordance with federal and state law, the university prohibits unlawful discrimination, including harassment, on the basis of race, colour, national origin, religion, age, sex, sexual orientation, pregnancy, disability, genetic information and/or veteran status. The university also prohibits discrimination on the basis of gender identity and gender expression. Retaliation against persons who oppose a discriminatory practice, file a charge of discrimination or testify for, assist in or participate in an investigative proceeding relating to discrimination is prohibited. Constitutionally-protected expression will not be considered discrimination or harassment under this policy. It is the responsibility of all departments, employees and students to ensure the university's compliance with this policy.
ADA accommodations
The University of Texas at Arlington is committed to providing reasonable accommodation to individuals with disabilities. If you require reasonable accommodation in completing this application, interviewing or otherwise participating in the employee selection process, please direct your inquiries to 817-272-5554 or email us.
Salary: Undisclosed