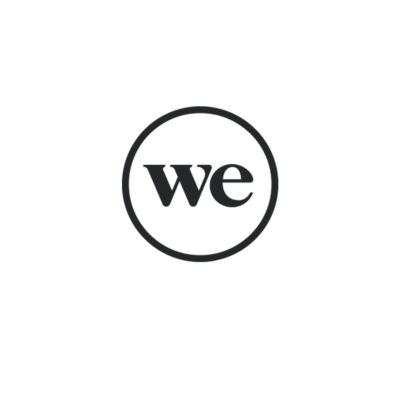 WeWork is looking for a design operations specialist to join its New York office. 
Role overview and responsibilities
As a regional design operations specialist, you will assist in designing and implementing operational improvements within your designated region, and across all our business lines. With the goal of helping the design department improve continuously, you will work closely with both the head of design operations and the regional design director to optimise our processes and effect positive change at a regional scale. Additionally, you will aid in creating continued personal and professional growth for our design team members. Our design group is an international, interdisciplinary team that includes architects, interior designers, engineers, graphic artists, and technologists. With this in mind, you should be able to speak "design" at all levels and across many disciplines.
Particularly important to the role is the ability to communicate effectively, and to maintain open lines of communication with design team members and stakeholders in your region.
Keep your eyes and ears open – constantly listen to and engage with design team members in your region to understand blockers that exist in current process. The best way to find a path forward is to firmly understand the issues at hand, so embedding yourself within each of these disciplines is extremely important.
Solve problems – think creatively to generate solutions for existing blockers within your region. Interface with both the design director of your region, and with the head of design operations to tackle challenges head on and in an innovative way.
Think ahead – as a group, we always want to be more proactive than reactive. So you should enjoy thinking about what's to come for the Design group in the region, and formulate creative ideas as to how we can best prepare for the future from an operational perspective.
Take initiative – we've got a lot to do! So it's important that you feel comfortable taking initiative and beta-testing a solution to any given problem. The Ops team will always be here to bounce ideas ideas off of, but you should be excited by taking initiative and running with a potential solution on your own.
Manage resources – working alongside the design director, oversee design resources to ensure your region is properly staffed to achieve goals. Analyse future pipeline and assess potential resourcing needs for regional team to achieve defined yearly goals. Communicate any blockers to proper resourcing to the head of design operations.
Build our team – working with the people team and the regional directors, lead efforts to expand our team within the region. Develop a cadence for recruiting and onboarding amazing regional talent.
Question. Always question – we are a rapidly growing organisation, and there always is something we can improve upon. You should be comfortable asking, "What are we not doing, that we should be?" or "Why do we do it this way?", and then get excited by finding the best possible answer.
Communication and collaboration – working well with all the other design disciplines is key to succeeding in this role, so it's important that you are a clear and concise communicator who listens to and weighs all opinions on the table. Additionally, it's important that you maintain open lines of communication with the Ops group at a global level. By sharing both the strengths and challenges of your region with the larger group, you will be able to simultaneously teach and learn within our Ops guild.
Adapt – our company is ever-changing and ever-growing. This requires team members who are adaptable and flexible in a rapidly changing environment.
Respect confidentiality – this role inevitably will involve confidential conversations and sensitive information, both related to individual team members and the company itself. It's of the utmost importance that you are able to respect the need for certain information to remain confidential,  and to maintain the trust of others in this context
Dual-reports to the global head of design operations and the regional design director
Requirements
Minimum of five+ years in design or operations industry. Undergraduate or graduate degree in architecture, interior design, engineering, or another related design discipline.
Interested applicants must submit an official job application using this link. Apply here
Home