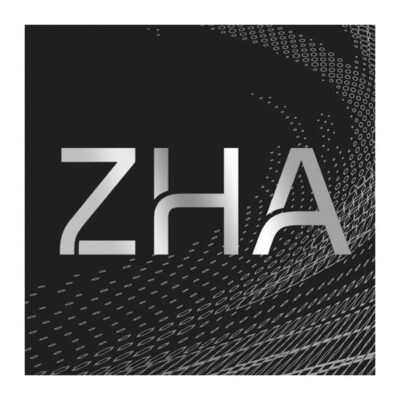 Zaha Hadid Architects is seeking an architect or design coordinator with building information modelling experience to join its team in London.
Overview
At Zaha Hadid Architects we are seeking an architect/design coordinator, building information modelling to join our growing team in London. In this role you will be closely working with the senior architect/designers to create excellent-quality design in line with the ethos and integrity of the ZHA brand. You will be able to run part of a project through most work stages, under the expert guidance of senior colleagues.
Main responsibilities:
manage and deliver 3D BIM models, 2D drawings and schedules using Revit
set up BIM projects including Revit standards, drawings, families, and templates
manage the interoperability between design models of Maya, Rhino, Grasshopper with Revit
advise project team members on best-practice workflows for projects using BIM and/or Revit
coordinate with the project team, external consultants, and local architects
collaborate on a broad range of challenging international projects
Your profile:
an interest in software technology, particularly for efficient cross-application workflows
an interest in current 3D Parametricism & BIM-related developments, tools and software
willingness to continuously expand professional knowledge and skills
ability to meet deadlines
ability to work in teams
creative approach to problem solving
excellent verbal and written communication skills
excellent organisation skills
excellent interpersonal skills
self-motivated, self-critical, and autonomous
Required experience:
experience in a respected design firm with at least two years' using Revit
experience in federating BIM models using Navisworks and IFC formats
experience of common data environments such as BIM360, or equivalent
fluency in 2D and 3D software (e.g., AutoCAD, Rhino, MAYA, Dynamo, Grasshopper)
excellent presentation, conceptual and visualisation skills using Adobe Suite
ability to work on international projects
ability to project manage BIM on parts or all parts of a project, depending on size and scale
knowledge of building specification writing
experience and willingness to train staff on BIM workflows and an ability to present
experience in planning execution and detailing
Desired skills and qualifications:
bachelors and postgraduate education and qualifications in architecture or design technology
final certification in architecture by ARB and RIBA, or equivalent abroad
advanced Rhino, Rhino.Inside, Grasshopper, Dynamo, and computational design skills. (Highly desirable)
advanced scripting and programming skills in C#, C++, VB, Python, etc. (Highly desirable)
ability to automate work and tasks using custom tools and methods (Highly desirable)
How to apply
Along with your CV and portfolio, please also include detailed examples of projects using Revit in your application using the 'apply' button below. ZHA are also particularly interested to see examples of project workflows using either Grasshopper, Dynamo, Rhino. Inside or scripting methods, if possible.
About us
We work at all scales and in all sectors. We create transformative cultural, corporate, residential and other spaces that work in synchronicity with their surroundings.
Zaha Hadid, founding partner of Zaha Hadid Architects, was awarded the Pritzker Architecture Prize in 2004 and is internationally known for her built, theoretical and academic work. Each of her dynamic and innovative projects builds on over thirty years of revolutionary experimentation and research in the interrelated fields of urbanism, architecture and design.
Working with senior office partner Patrik Schumacher, Hadid's interest is in the rigorous interface between architecture, landscape, and geology as the practice integrates natural topography and human-made systems that lead to experimentation with cutting-edge technologies. Such a process often results in unexpected and dynamic architectural forms.
Salary: Undisclosed
This position is only available to applicants based in the United Kingdom