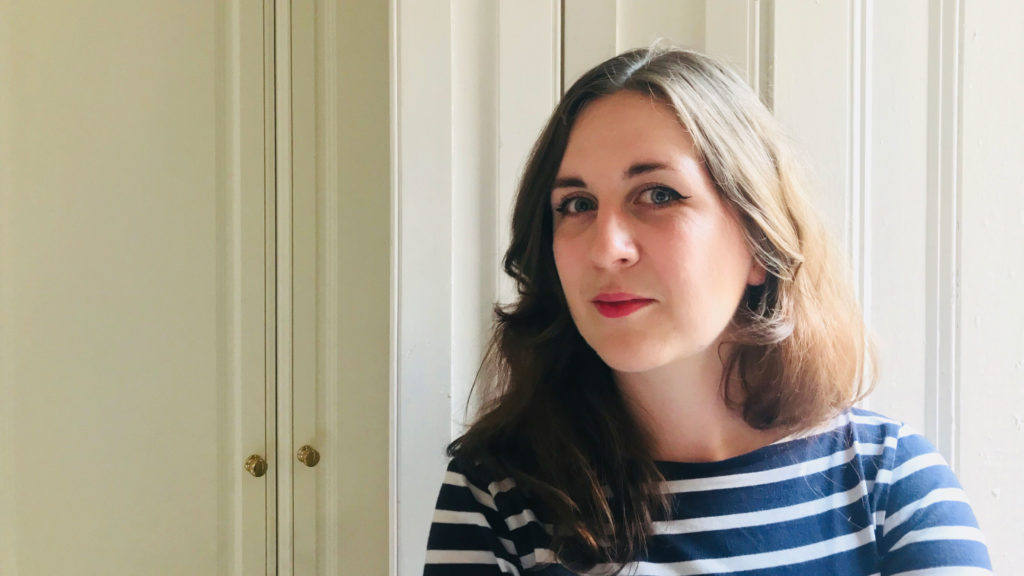 Asking for support "shows great maturity" says V&A digital-design curator Natalie Kane
How I got my job: Natalie Kane got her first taste of culture working as a gallery assistant in Brighton, but is now a curator at the V&A museum. She explains what she learnt along the way for the Dezeen Jobs careers guide.
---
Name: Natalie Kane
Job title: curator of digital design
Company: V&A
Location: London, UK
Dezeen Jobs: Can you explain what your current job involves and what kind of projects you work on?
Natalie Kane: I'm curator of digital design at the V&A, and look after the care, display, interpretation and research of the museum's digital design collection. It's a developing area for the museum, so although my department has been building the digital collection for the last five years (and the museum in general for much longer), it's hugely exciting to be tasked with defining a new approach that can work into the future. I work closely with Corinna Gardner, senior curator of design and digital, to really think through what it means to live with digital design today and what conversations we should be representing, because ultimately we want to put the public in dialogue with the objects we acquire. We're also keen to make sure the processes of digital practitioners are understood and captured, and a broad range of practice is brought into the museum.
Occasionally curators are asked to do smaller projects for the V&A, and I've been lucky enough to have worked with research agency Forensic Architecture to curate Maps of Defiance alongside Brendan Cormier, which was the official UK entry to the 2018 London Design Biennale. The exhibition details Forensic Architecture's on-the-ground DIY methods of documentation of the Yazidi cultural sites destroyed by ISIS in northern Iraq in order to gain evidence for human-rights prosecution, as well as providing material for reconstruction. It's fascinating to work with a studio with such a rich, interrogative practise and to find the best ways to unpack their process. We're taking it to Milan next for the XXII Triennale, which opens this March.
Dezeen Jobs: How did you get into the role you're in now?
Natalie Kane: I've worked as a curator and cultural programmer for the last six years or so, first at Lighthouse in Brighton where I helped produce their public programme and exhibitions, and then as curator at FutureEverything, a festival exploring the cultural role of new and emerging technologies.
Whilst trying to define my curatorial practice, I worked in strategic foresight at Changeist for around three years researching the potential futures of emerging technology and design, which was the job which really helped to advance my thinking and force me to analyse the assumptions society has around design today, and looking forward.
For the last four years I've also been working with designer and artist Tobias Revell on Haunted Machines, a curatorial research project that looks at the use of magical and mythical analogy in our developing (and historical) cultural narratives around technology. It's been hugely influential critical framework for my thinking as a curator at a public-facing institution.
Dezeen Jobs: Where and what did you study?
Natalie Kane: I studied English Literature at Portsmouth University, and got halfway through a masters in critical theory before deciding that I didn't really want to be an academic after all. Studying literature gave me invaluable critical thinking and analytic skills, and I hope it makes me position the role of the cultural narrative at the centre of some of my thinking about design.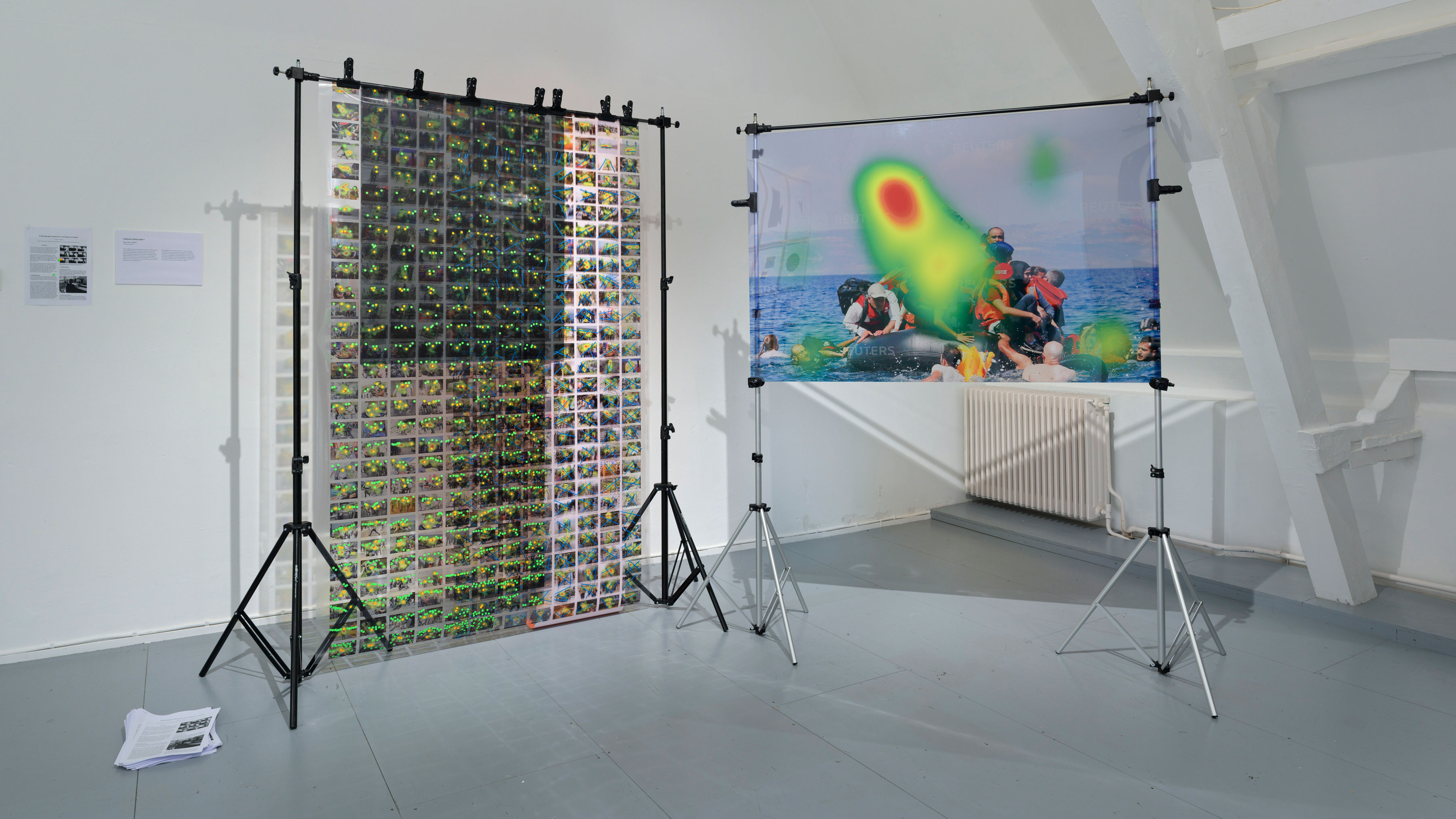 Dezeen Jobs: What was your first job?
Natalie Kane: I was a paper girl! I was about 13 years old and my parents thought it would be good for me! I was probably terrible at it, and like all teenagers, wanted to be doing anything else. My first job in culture though was as a gallery and workshop assistant at Fabrica in Brighton, where I met one of my favourite pieces of art (Janet Cardiff's Forty Part Motet) and got my first taste of what it meant to work in public.
Dezeen Jobs: When did you realise you wanted to work in curating?
Natalie Kane: It wasn't until I'd left university and started volunteering in galleries that I realised that the intellectual and critical work I'd wanted to do as a student could be done in ways that were more public and reflexive. When I first volunteered at Lighthouse, before working there, I loved doing tours and talking to the public about the work in front of them, especially with artists that engage with contemporary anxieties around technology such as Trevor Paglen, Julian Oliver and Mariele Neudecker.
Under the mentorship of then-director Honor Harger, I became far more interested in interdisciplinary approaches that presented the complex relationship between art, design and technology and the politics that ran throughout. That's when I started doing my own small projects, writing about what I saw and was curious about, and even learned to code in order to really investigate how that intersection functioned in the world.
Dezeen Jobs: What's the workplace culture like at the V&A?
Natalie Kane: I'm extremely lucky to have the colleagues I do; they come from a broad range of backgrounds and expertise and we learn a lot from each other. Thanks to the openness and curiosity of my colleagues, we can generally talk constructively about the ideas we have and help each other to talk through problems or just something weird we've just seen on Twitter or on the news. We're a department that is mainly rooted in contemporary practice so we are encouraged to be responsive and rigorous, which is often the case when objects of interest suddenly fall into your lap.
Though, of course, there are challenges. I've never worked in an institution of the size of the V&A before so I found it utterly overwhelming to begin with, and still can't quite see how all of the cogs turn. I've also never worked with a national collection before, so that was, and still is, intimidating. Although it means I'm making sure I'm accountable and careful with everything I look after.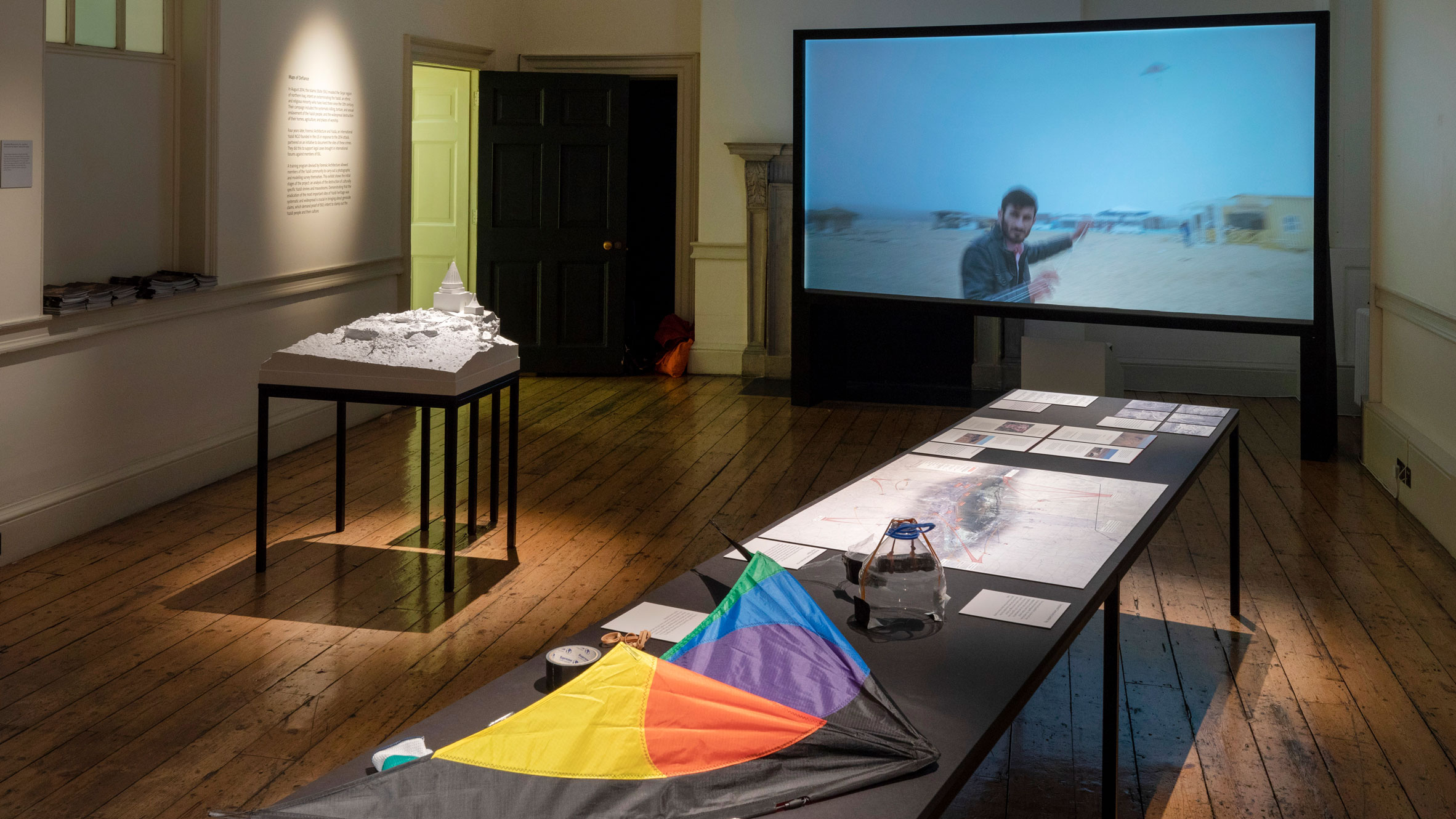 Dezeen Jobs: What kind of people does the V&A hire?
Natalie Kane: That's a very hard question to answer! I can only really answer for the Design, Architecture and Digital department (DAD), to be honest. We tend to like people who are curious, open and rigorous in their thinking and we also have a lot of people on board who have come to design, or curating, through a slightly different route; we have architects, magazine founders, artists and musicians in the team. We still have a lot of work to do in terms of diversity though and are working to confront our own shortcomings as an institution. I'm firmly in the mind that we can't be a contemporary institution unless we represent contemporary society, and will work where I can to make the V&A a welcoming place for a wide range of people.
Dezeen Jobs: What kind of other creative roles are there?
Natalie Kane: Aside from curatorial, there's a huge range of roles for those with a design sensibility. Our digital publishing and design teams are both interesting areas of the museum and work on anything from our digital commissions and graphic design, to experiments around learning and digital access, such as Immersive Dickens, an interactive prototype for young people to explore the writer's manuscripts, which the V&A designed alongside Punchdrunk and The Workers.
Dezeen Jobs: What would your advice be for people wanting to get into curating?
Natalie Kane: Go to as many exhibitions and events as possible, ranging from the smaller community-led projects to high-end galleries in Mayfair and start writing your own analysis of them, what you think worked, what you took away from it, what you really liked.
Start working with friends who are practitioners to pull ideas out of their work and if you're able to – I know it's financially difficult, and often a privilege to do this – put on your own shows and small projects to pull some of their ideas into public conversation.
Write often and write a lot, and publicly, about the things you see, or are thinking about. Thankfully there's plenty of platforms you can do it for free, or at low cost. Social media did a lot for me many years ago when I was first starting (though admittedly Twitter was a very different place back then), particularly in meeting and chatting with people who I'd seen at events, who I started to recognise as someone with common interests, or someone I could learn from or talk to.
Also, be nice to your technical and support staff, I often judge people based on the way they treat the people that are making your ideas happen.
Dezeen Jobs: What's the most important thing you would look for in prospective candidates?
Natalie Kane: Openness (both intellectually and emotionally), curiosity, generosity and the ability to self reflect and critically learn from it. Also, those who come to their work with an intersectional perspective are always welcome, and work to ensure that many different voices are consulted, involved and welcomed.
Dezeen Jobs: What advice would you give your younger self starting off in your career?
Natalie Kane: I don't know what I'd tell myself, because in making the mistakes I made I've learnt things that I definitely wouldn't have otherwise. If anything, it's to have been kinder to myself and ask for help more often because there's no point in being proud and stubborn if you're struggling. You can have this anxiety that people won't think you're good enough if you ask for support but it shows great maturity, and I only really learned this in the last couple of years. Oh, and lay off the two cafetieres of coffee a day in your mid-20s please.
View current opportunities at the V&A ›
---
V&A: visit company profile
Locations: London, Dundee
Number of employees: 1000+
Website: www.vam.ac.uk