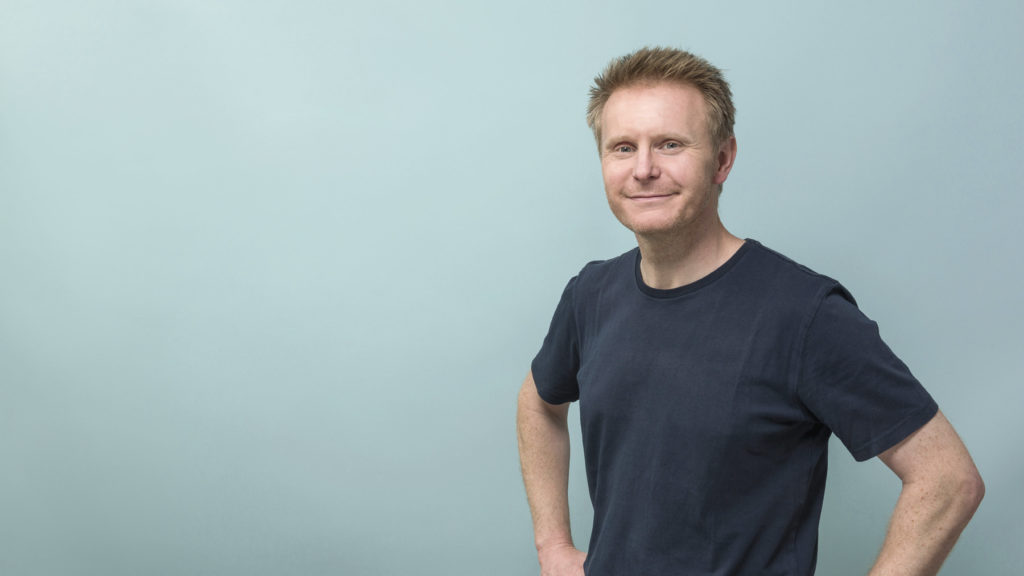 "Architecture and construction are hard work, but that doesn't mean you can't enjoy the process" says Gavin Green of Charcoalblue
How I got my job: Gavin Green is responsible for design at theatre consultancy Charcoalblue. He explains how he came to work on major renovations of theatres across the globe, in this interview for the Dezeen Jobs careers guide.
---
Name: Gavin Green
Job title: senior partner
Company: Charcoalblue
Location: London
Dezeen Jobs: When did you first realise you wanted to work in architecture?
Gavin Green: I was 15, I remember it very clearly. I was introduced to a neighbour who was an architect and it really interested me, and I started to bend my schooling towards that path. In truth, I had no real idea what being an architect meant! I did know that I was captivated by the idea of creating space and building structures we can interact with.
Dezeen Jobs: What was your first job?
Gavin Green: Kenneth Holmes Associates, a local practice in the Midlands after my first degree for a year. It's a small practice that explored religious buildings of different faiths – my first time in an office and most of it holding the dumb end of a tape measure in cold draughty churches! What must have impressed me the most, as I still remember it, was the professionalism and commitment to stretching meagre budgets.
Above all I have memories of doing the daily bun-run, folding drawings and the ammonia smell from the dyeline machine!
Dezeen Jobs: What drew you to theatre design?
Gavin Green: Throughout my studies I was always interested in spaces where people gathered together – perhaps a remnant from my work experience in churches. I'm unusual in our practice as I don't originate from a theatrical background – like most people I'd never heard of theatre consultancy, but answered an advert fresh out of university and found myself working alongside Michael Wilford on the Lowry in Salford and most excitingly Behnisch and Behnisch Partners on the failed Habourside Centre in Bristol – a radical new concert hall with tilting planes of audience.
I fell for the typology immediately – I was hooked!
In our geeky world of theatre consultants, the auditorium designers are even more specialist and I was lucky enough to learn at Theatre Projects, first in London with Iain Macintosh on an attempt to remodel the RSC's Stratford-upon-Avon home (with Erick van Egeraat), then Mark Stroomer on Oslo Opera House (and Snøhetta).
That was followed by the extraordinary Richard Pilbrow in the States – he shaped what we do when he was asked by Laurence Olivier to help with the National Theatre in London. It was there, now over 20 years ago, I met future founding Charcoalblue partners Jon Stevens, an expert lighting and sound designer cum theatre consultant, and Andy Hayles, perhaps the most dedicated person I know in this industry. Andy was at that time cutting his teeth on the Royal Court in Slone Square with a very young Steve Tompkins of Haworth Tompkins.
Dezeen Jobs: What kind of projects do you work on?
Gavin Green: There is no standard project for us, and no day is ever the same. This week I'm juggling surgical work on two West End theatres – tiny adjustments to improve the audience experience and gain a few extra seats – as well as flying to Chicago to speak at the ground-breaking of the new Steppenwolf Theatre with Gordon Gill from Adrian Smith + Gordon Gill Architecture – then back to present to producers wanting to explore a new project. All that and trying to fit in two competitions – one in the Middle East, the other in Australia.
We're very committed to working with clients at all scales and all budgets - we see younger designers and directors growing and maturing and we want to help them from the start.
Our projects range from rehearsal rooms, studios, music rooms, concert rooms, West End and Broadway theatres, commercial theatre and subsidised/not-for-profits, temporary installations, schools – which are always a joy – and now more and more social media/tech companies who are really interested in how to tell stories and communicate with themselves.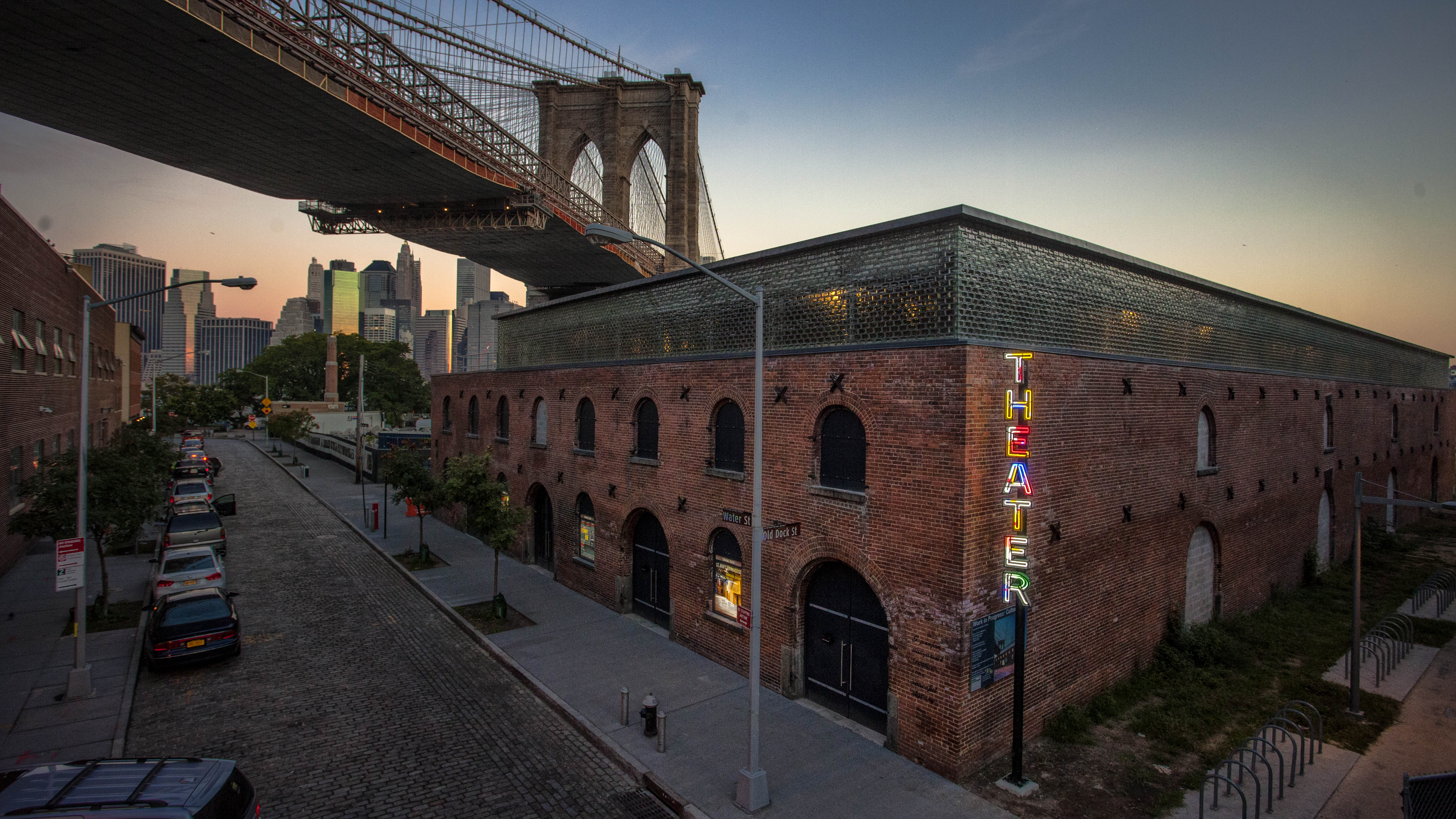 Dezeen Jobs: Which theatre productions have you worked on?
Gavin Green: Most of our work relates to the architecture of the building themselves – theatre, dance, opera and music all have conflicting needs, but from time to time we're involved in the productions themselves. Three years ago, we worked with the Luminato Festival in Toronto and converted the Hearn Power Station into temporary venues for a two-week period with PARTISAN Architects out of Toronto.
Most recently we opened the new Lyric Theatre in New York – a large theatre which was previously described as "where productions go to die!" We worked with the producing and creative teams for Harry Potter and the Cursed Child to build a new theatre inside the old. The new space isn't themed but is designed in conjunction with the stage and set design by Christine Jones. Marvel Architects in New York worked closely with us and we built the whole thing in less than 12 months, including new foundations in the city's bedrock and extending the circle forward by three rows of seats – it's such a transformation and feels amazing!
Dezeen Jobs: What's your career highlight?
Gavin Green: There have been a few! I was 31 years old and pitching a project to the RSC's artistic director and chief exec in her north London kitchen - we won it despite having only been going as a practice for six months! Six months later, we started onsite with Ian Ritchie building the 1,000-seat Courtyard Theatre. We then went on to win the main £128m capital project with Rab Bennetts of Bennetts' Associates.
After working on so many projects with the wonderfully engaged Haworth Tompkins, being part of the Stirling Prize-winning team for the Liverpool Everyman is very hard to top!
But St Ann's Warehouse in DUMBO, Brooklyn remains a personal project favourite. It kickstarted our work in the States and I have an extraordinarily close relationship with their wonderful artistic director, Susan Feldman. It's a highly unconventional theatre built inside an old Civil War era warehouse which has the most beautiful brick walls sandwiched between Brooklyn and Manhattan bridges, and looking across the East River – what a site! A labour of love, again with Marvel Architects, creating a theatre which is now influencing other projects around the world in how to stage work.
More recently, winning the new Centre for Music in London was quite a moment. Working with the winning project team, particularly Diller Scofidio and Renfro's Liz Diller and Ben Gilmartin, and a super smart client team is a joy – both challenging and inspiring in the same breath.
Dezeen Jobs: What kind of people do you hire at Charcoalblue?
Gavin Green: We seek out people with a passion for performance – that's our most important criteria. We always used to ask people about the shows they'd seen in interviews as a test. Get them to describe how the production sat in the theatre – what worked and how they felt about the buildings.
We're around 75-strong as a practice, but our theatre design team is more modest. That team is made up of architects and set designers – nearly everyone has been involved in theatre in some shape or form – with me as the possible exception!
People from theatre tend to have a slightly different mindset to people in the construction industry – they are often used to building large-scale elements, so they all challenge the typical construction process and are keen to innovate and bring some of the theatrical process into the construction world.
Dezeen Jobs: What challenges do you face when recruiting?
Gavin Green: The right balance in personality. We're not an architectural practice and therefore we typically work alongside, or under, architects. However, we're designers with a very clear agenda – to make the spaces work better for live performance, for the audience, actors, musicians and technical staff. So, getting the right personality mix for our team is key – they need to know when to lead, when to push, when to hold back, and understanding how to read people is crucial –  whilst remaining strong and firm and to keep smiling!
Through the commitment of our other founding partner, Katy Winter, we've put a lot into our studio culture, and as a result have had very few people leave over the last 15 years, but it can be hard for some theatre folk who miss the energy of productions. To counteract that, we offer a supportive and flexible working environment to allow our team members to still work in live theatre. We also give our staff two free theatre tickets a month to ensure they stay engaged and energised by performance and the latest technologies – and to get them away from their desk!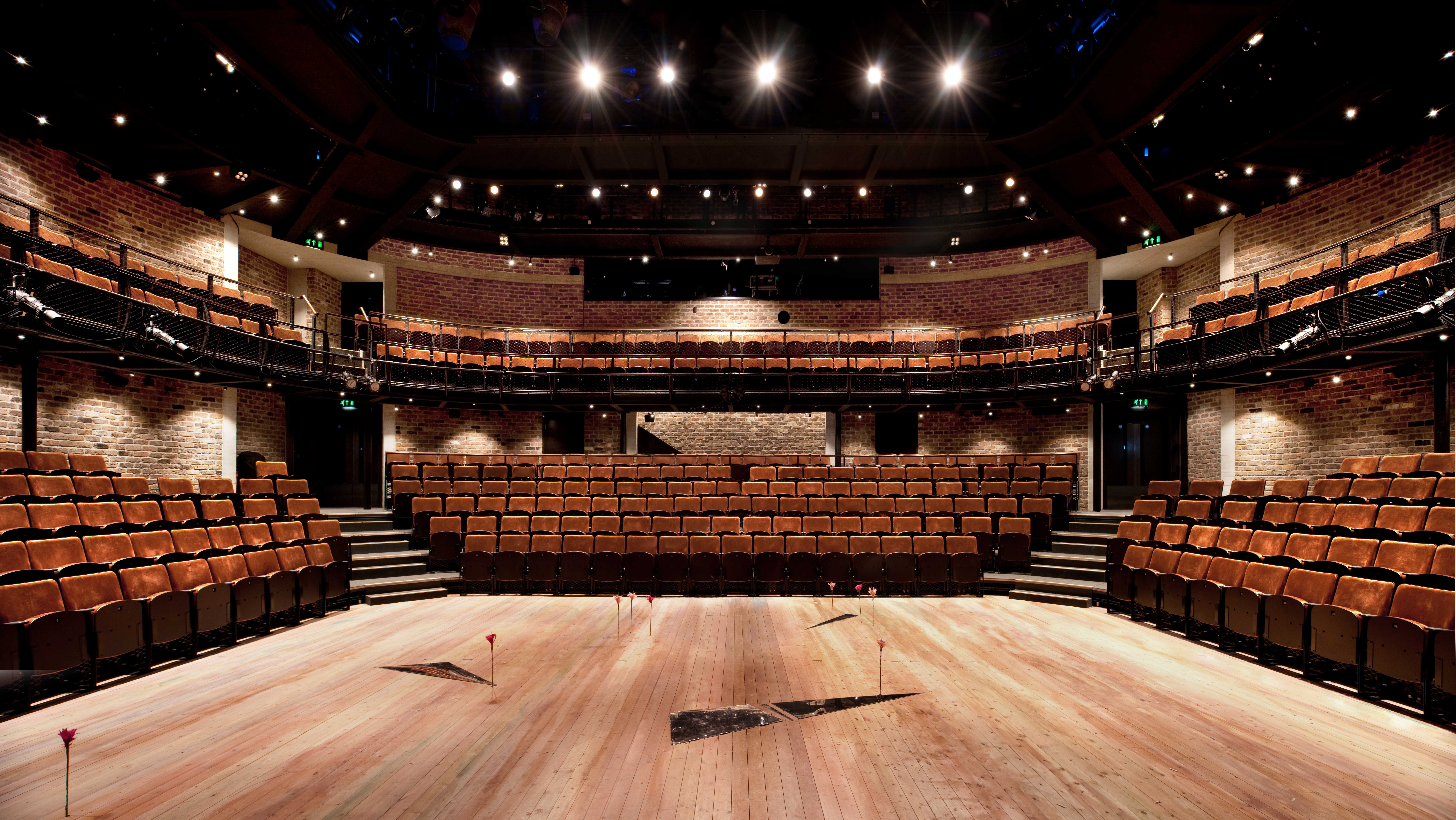 Dezeen Jobs: How would you describe the work culture at Charcoalblue?
Gavin Green: Collaboration is at the heart of what we do – we don't have an ego and our best work is perhaps invisible. We constantly use the cross-discipline nature of the studio to review and critique our work. We're a collective made up of architects, engineers, lighting designers, sound designers, stage managers, production managers, set designers, acousticians, digital designers and we all review each other.
With this is a constant desire to learn and improve ourselves. We often invite theatre practitioners to openly review our work as a way of sharpening our proposals. On our Perelman Center project at New York's World Trade Center site (with REX), we invited six professional designers and technical staff to appraise the scheme – this led to design improvements. I don't know if other building types encourage this, but within our industry it's a hugely positive step to ensuring robust design and sustainability.
Dezeen Jobs: What's the best thing about working at Charcoalblue?
Gavin Green: I've two answers! Firstly, our clients and collaborators – there are simply no more dynamic and creative people than those who work in the performing arts. The architects we collaborate with are equally exciting, I'm so proud to count many as friends and as long-term collaborators where we can share common beliefs and a growing body of work.
Secondly, we were just four people when we started in 2004 – we've now got six studios around the world and are the largest practice doing what we do. We're always changing and evolving, we've expanded beyond just theatre to offer acoustics, digital design and we even run what can seem impossible projects in their entirety. I get enormous satisfaction seeing our talented teams grow in confidence and mature as designers – leading their own projects and injecting their own particular design flavour! And if that wasn't enough, we have new partners coming up and working with us on the leadership – exciting times ahead.
Dezeen Jobs: What advice would you give your younger self starting off in your career?
Gavin Green: Go to the theatre lots! And to concerts, and dance, and immersive work – try to get under the skin of these magnificent buildings that are at the heart of our towns and cities. They are such important assets to our communities – they bring people together and allow difficult questions to be asked, but also are a place to laugh and shed a few tears. And be positive – architecture and construction are hard work at times, but that doesn't mean you can't enjoy the process.
View the latest design roles on Dezeen Jobs ›
---
Charcoalblue: visit company profile
Locations: London, Bristol, Glasgow, New York, Chicago, Melbourne
Number of employees: 100-200
Website: www.charcoalblue.com