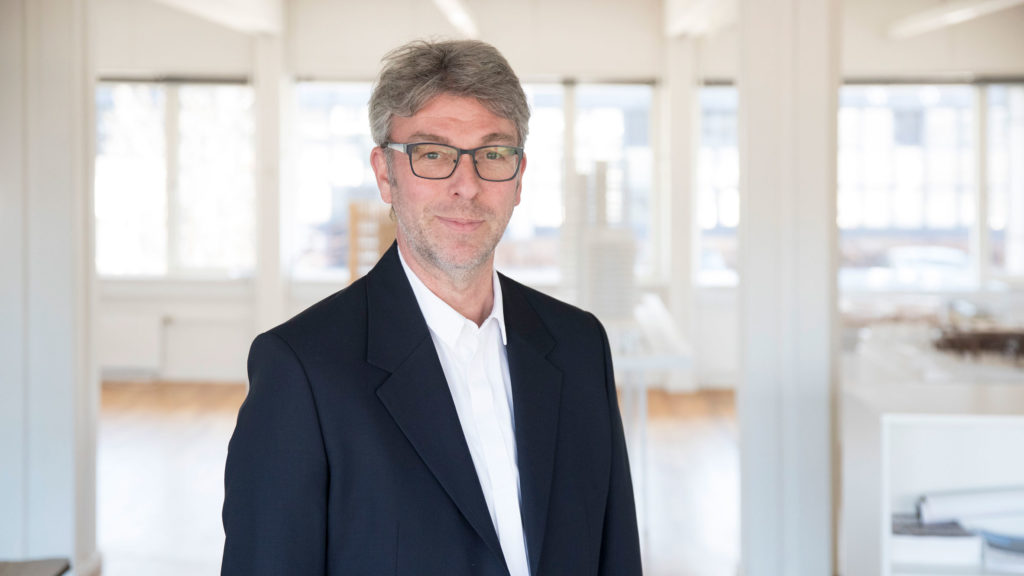 Heiko Weissbach reveals how he became head of CF Møller Architects' Berlin studio
How I got my job: Heiko Weissbach oversees a team of architects at the newly opened Berlin office of CF Møller Architects. He explains how he became head of the firm's latest studio for the Dezeen Jobs careers guide.
---
Name: Heiko Weissbach
Job title: Architect/head of Berlin branch
Company: CF Møller Architects
Location: Berlin, Germany
Dezeen Jobs: When did you first realise you wanted to become an architect?
Heiko Weissbach: As a second-year student of interior design I listened to a lecture by the late professor Knud Bastlund at the Royal Academy in Copenhagen. For two hours he spoke about the Barcelona pavilion by Ludwig Mies van der Rohe explaining it from concept to detail, from construction to dismantling and reconstruction. That day I understood that architecture is much more than form and material.
Dezeen Jobs: Where and what did you study?
Heiko Weissbach: I started off with interior design in Copenhagen and continued at the Aarhus School of Architecture, with an intermezzo at the Städelschule in Frankfurt. I was in the masterclass of professor Enric Miralles from Barcelona.
Dezeen Jobs: Explain your career progression. What led up to you joining CF Møller Architects?
Heiko Weissbach: After my diploma in 1995, I practised for a few years in Denmark before moving to Paris where I had the pleasure of working on large-scale projects. Here I worked on a 70-floor high-rise and the renovation of the listed train station Gare St. Lazare.
In 2006 I returned to my hometown Berlin to work for Sauerbruch Hutton on the ADAC headquarters in Munich, as well as competitions in France and Denmark.
The financial crisis of 2009 caused an abrupt end to this promising position and I was self-employed for a period. In 2013 I worked as a project manager in the Federal Foreign Office where I worked with maintenance, refurbishment and extension projects on German embassies and residences in Europe, Africa and central Asia.
In 2017 I wrote an architectural guide about my second hometown Aarhus. The work on the book brought me in contact with former friends and fellow students in Danish architectural practices, among them CF Møller.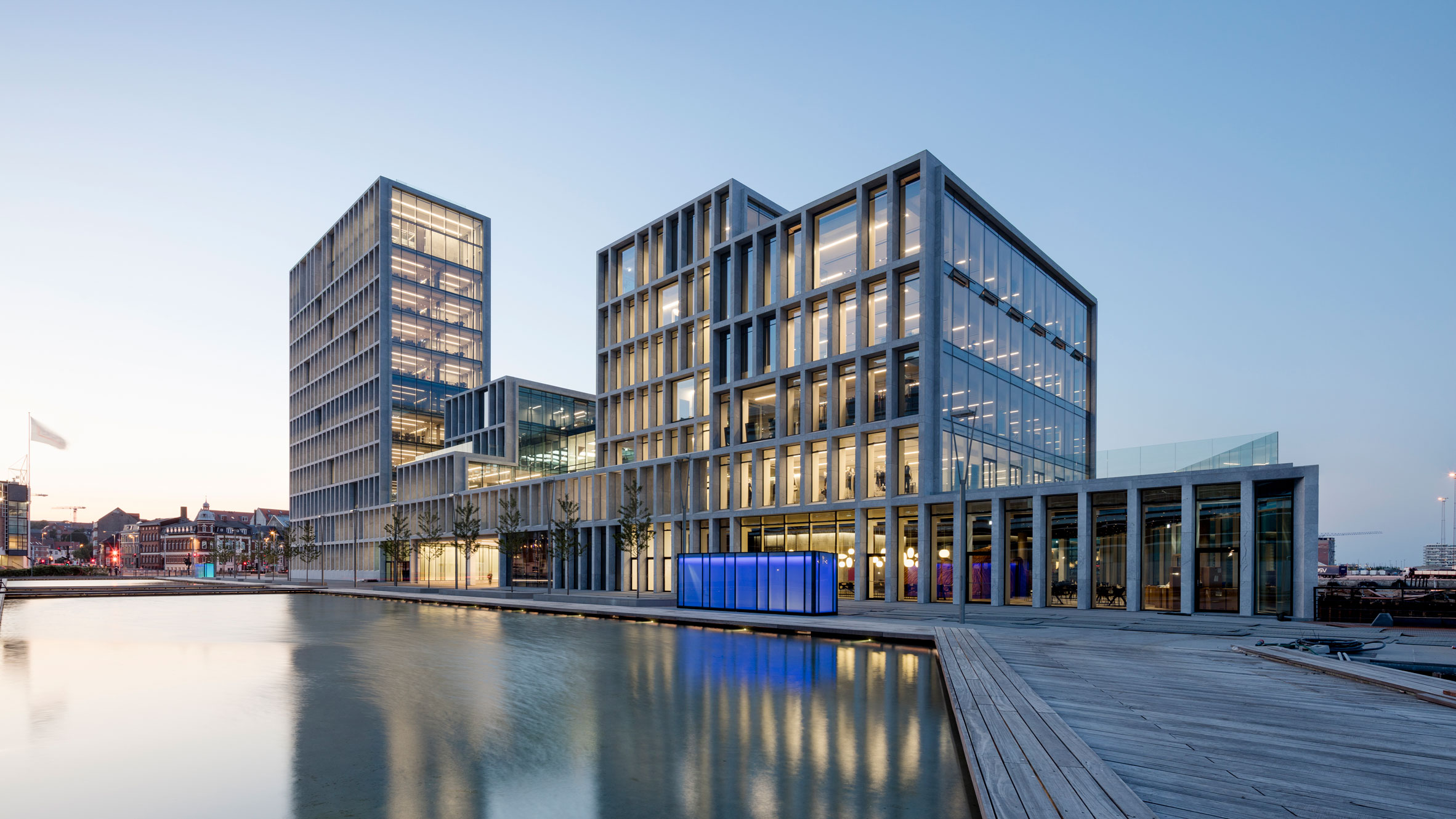 Dezeen Jobs: You've recently been appointed to set up the Berlin branch of CF Møller Architects. How did that opportunity come about? How were you selected?
Heiko Weissbach: When I came across the news that CF Møller had won several large competitions in Germany and wanted to launch a new branch on that basis, I understood that they were looking for a bridgehead between the mother-office in my old hometown Aarhus and my current hometown Berlin. The occasion to bring together my German and Danish background, as well as my international experience, as head of branch seemed like a perfect match for both CF Møller and myself.
Dezeen Jobs: What does setting up a new office entail?
Heiko Weissbach: With the support of a strong and almost 100-year-old organisation, the actual task in the first few months was very elementary; finding office space and filling it with life.
Of course, we are working intensely on acquisition projects in the German market and are slowly starting to build up a team with the necessary qualifications to undertake planning and realising buildings according to German law and tradition.
Dezeen Jobs: What challenges or opportunities have you come across when setting up the new office?
Heiko Weissbach: To begin with, finding the right office location in Berlin was an interesting challenge – with a lucky result. Next step is building up a good combination of people who are not only qualified but also curious, dedicated and loyal. In the current situation, with a booming construction market, this seems to be the real challenge.
Dezeen Jobs: How do you decide which architects and designers will form your Berlin team? Are they transferred from other branches or do you look for fresh candidates?
Heiko Weissbach: Planning architecture in Germany differs quite a bit from the Scandinavian or British market. Therefore, we need to find collaborators who not only have architectural and German-language skills, but ideally, depending on their role in the team, solid planning experience from the German market. Transferring colleagues from other branches is of course an option on a voluntary or temporary basis. Of course, we are looking for skilled candidates from the architectural schools as well.
Dezeen Jobs: How does the new Berlin branch differ to the existing offices across Europe?
Heiko Weissbach: So far, CF Møller is represented in Denmark, Norway, Sweden and England.
The new branch expands the offices activities to Germany and possibly also its neighbouring countries. However, even within the European Union the architectural services and building traditions vary from country to country.
Dezeen Jobs: Once the new office is set up, what will be your main responsibilities as head of the Berlin branch?
Heiko Weissbach: Besides bringing together a qualified and dedicated team and conducting the everyday administration, I will be responsible for client contact, negotiations and dialogue between the Berlin branch and the other offices as well as local planning partners.
Dezeen Jobs: Will you still be involved in the design process or will you mainly oversee the work of others?
Heiko Weissbach: I hope to be able to do both.
Dezeen Jobs: Give us some examples of the type of projects you will work on/the firm currently works on.
Heiko Weissbach: Over the summer we are participating in several interesting competitions in Germany. Among them is a large housing neighbourhood, a high-rise, a large refurbishment project of a 1970s administration complex into an educational campus, a harbour-front mixed-use development and possibly the refurbishment or even new construction of a church.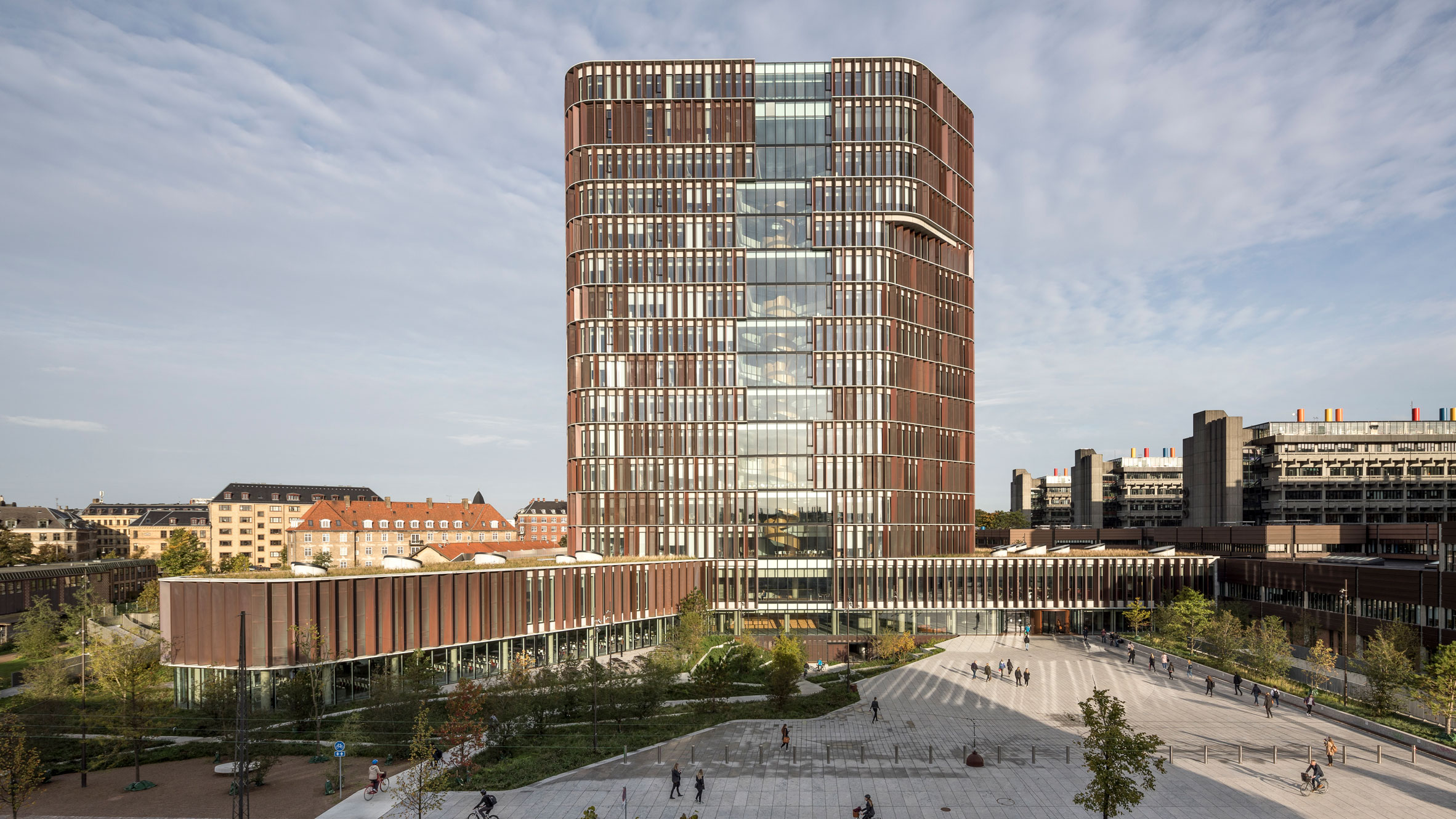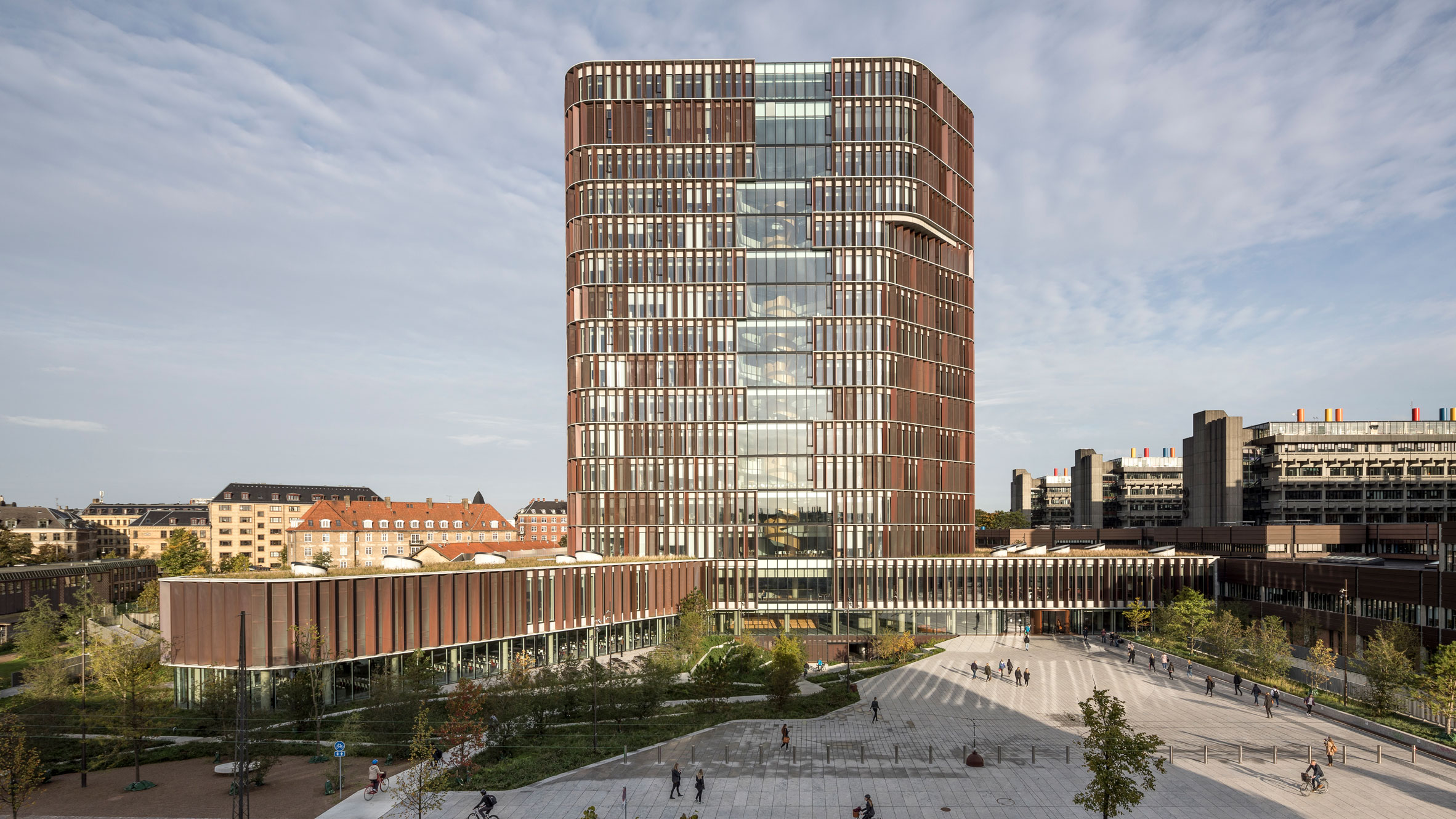 Dezeen Jobs: What do enjoy most about working at CF Møller Architects?
Heiko Weissbach: Being part of a large team with a long tradition and broad structure, with plenty of talented colleagues and little hierarchy– as is typical for organisations in Denmark.
Dezeen Jobs: What qualities does CF Møller Architects look for in candidates?
Heiko Weissbach: Competence, character, engagement, dedication, loyalty, talent, team-spirit and the will to succeed.
Dezeen Jobs: What excites you most about working in the architecture industry today?
Heiko Weissbach: It may sound both self-evident and preposterous but making a part of the world a better place has been a principal driving force since architectural school.
Dezeen Jobs: Has much changed in the industry since you first qualified as an architect?
Heiko Weissbach: I belong to the generation which learned to draw with pencil on paper but had first encounters with a computer prior to my diploma. Since then, not only the design methods but every other aspect of our daily work has been moved over to digital screens and technologies.
Of course, this development has many advantages, but other aspects got lost on the way. For example, the focus and concentration on a given task or the feeling of literally laying hands on the drawing, and thereby the building. When designing with or at the computer everything becomes exchangeable and loses its individual value.
Dezeen Jobs: What advice you would give to young architects starting their career?
Heiko Weissbach: Love what you do or don't do it at all.
Dezeen Jobs: What's next for CF Møller Architects Berlin branch?
Heiko Weissbach: Winning one or two of the ongoing competitions and starting to realise the visions contained in those projects, which most likely will contain some of the Danish and Scandinavian values and traditions that CF Møller was founded on in 1924.
---
Locations: Aalborg, Aarhus, Berlin, Copenhagen,  London, Oslo, Stockholm
Number of employees: 200-500
Website: www.cfmoller.com