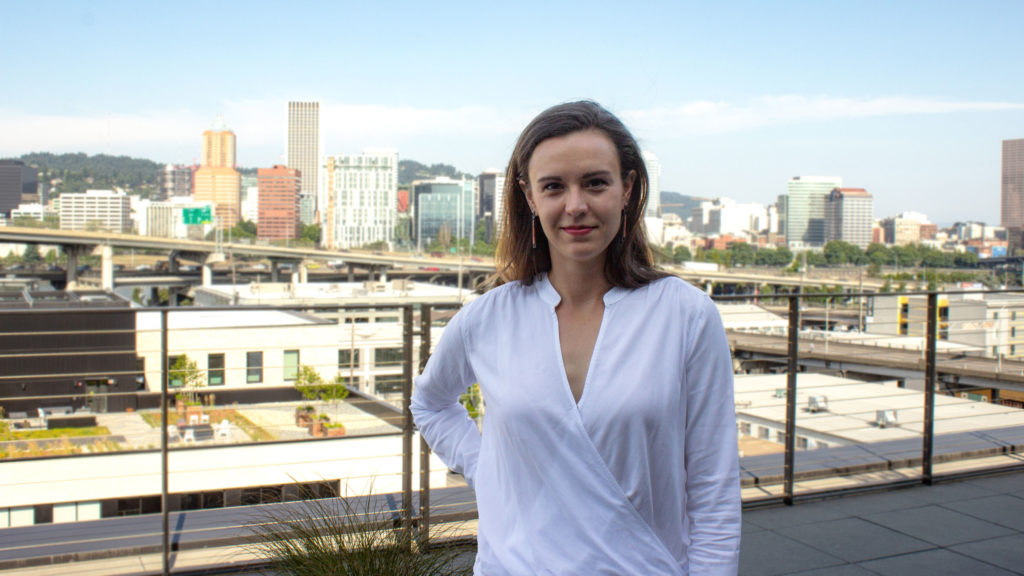 "You learn how to put your ideas into a drawing set on the job" says interior architect Sonia Norskog at Hacker Architects
How I got my job: Sonia Norskog is an interior architect at Hacker Architects in Portland, which specialises in the residential, educational and cultural sectors. She explains her career progression for the Dezeen Jobs careers guide.
---
Name: Sonia Norskog
Job title: Interior architect
Company: Hacker Architects
Location: Portland, USA
Dezeen Jobs: When did you first realise you wanted to pursue a career in architecture?
Sonia Norskog: When I was in high school, I took a hand-drafting course that led to a CAD architecture course and I never looked back. It was during these courses that I was applying to university. I never had the question of what I wanted to study, it was just a question of where I was going to architecture school.
Dezeen Jobs: Where and what did you study?
Sonia Norskog: My undergraduate degree is in architecture from Lawrence Technological University in southeast Michigan.
For graduate school, I was looking for something a little more theoretical so I attended the University of Michigan and found just that. Our studio projects had layers of depth and research that didn't always result in 'architecture' but were thought-provoking.
I then continued my education by getting a masters of science in digital technologies, also at the University of Michigan. I used this programme to explore different methods of fabrication with interesting material combinations, with unexpected outcomes. I was really interested in the combination of having something handmade but using technology in the process for design and manufacturing.
Dezeen Jobs: Did the skills you learned whilst studying equip you for the industry?
Sonia Norskog: Yes and no. I learned how to think critically and find creative solutions to problems, but the majority of what I do now, I learned while on the job. I value the experiences I had while in school and think it was time well spent, but you learn how to put your ideas into a drawing set on the job.
Dezeen Jobs: Was becoming an interior architect always the end goal or did this progress naturally?
Sonia Norskog: Becoming an interior architect was a natural progression. One of my first jobs out of school was working for a small firm in New Mexico where we didn't distinguish between architecture and interiors, it was all just part of the project.
The main project I worked on was renovating a historic hotel which was mostly an interior renovation with limited exterior scope. This is where I learned about casework and custom furniture. I saw the interior demolished per my drawings, which was a bit scary. I got to spend a night in one of the renovated guest rooms, experiencing our completed design. This is where I started thinking more about the experience of architecture from the interior and finding we have a lot of opportunities to influence the user experience.
People spend the majority of their time indoors, and it felt like the right direction for me to focus my efforts on making better interior spaces.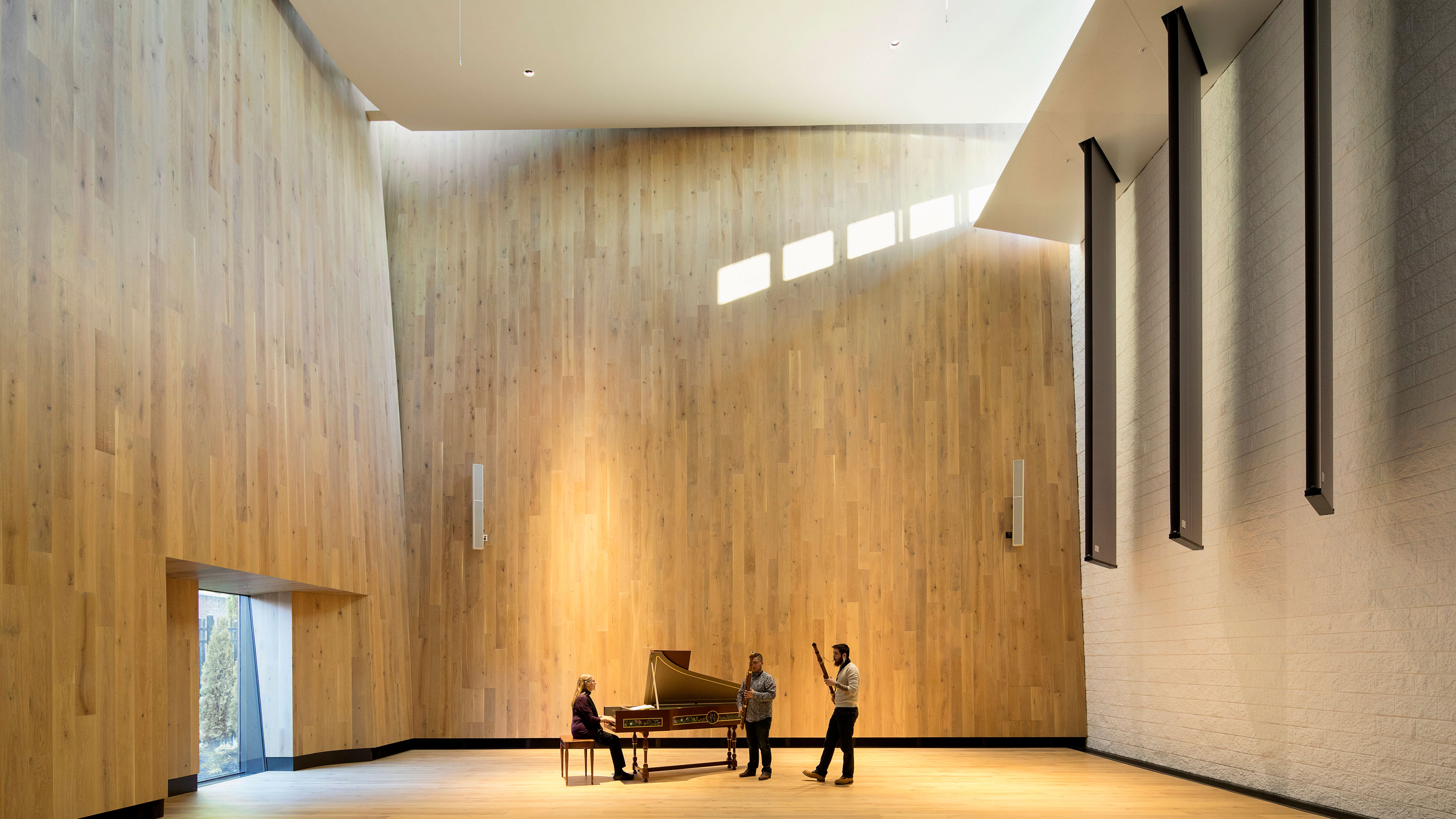 Dezeen Jobs: What other companies have you worked at before now?
Sonia Norskog: I have moved across the country a few times, so my experience is quite varied. Right out of school, I worked for SmithGroup in Detroit. I worked on the largest project I will probably ever work on at 3-million-square-feet, as part of the architecture design team.
I then went to Barbara Felix Architecture and Design in Santa Fe in New Mexico where I worked on the renovation of the historic La Fonda hotel. The community engagement and love of this place has stuck with me ever since.
I later moved to Chicago and worked at Gensler for two years in the workplace and campus design studio. Little did they know that the project for the new headquarters for Banfield Pet Hospital just outside of Portland would bring me to the city I would call home.
Dezeen Jobs: What does your role as an interior architect at Hacker Architects involve?
Sonia Norskog: On a new project, my role begins with programming. Before concept design, I meet with the user groups in the project to understand their needs and develop a programme for the basis of design.
I then continue on the project, bringing the understanding of the programme and transforming it into a design the users are going to love. Hearing first-hand what the users need is the best way to give them a space that really works for them. I become an advocate for the users when designing their spaces and come back to them throughout the project to make sure we got it right.
Our teams are also based on the idea that architecture and interiors are all just one thing. Our teams are diverse and we work together to blend the interior and exterior concepts. I work with the team to develop the design concepts and carry it through to the finished project, designing the feeling of the space, material selections, construction documentation and design of the FF&E package.
Dezeen Jobs: How has your role progressed since joining the company in 2016?
Sonia Norskog: When I joined Hacker, we were working on several workplace projects that I was heavily involved in. I was then added to a large team for a renovation of Neuberger Hall at Portland State University. On that team, my focus shifted towards programming and over the last few years, I have become the go-to person for large institutional programming. I enjoy listening to people, analysing their needs and turning that into built space.
Dezeen Jobs: What do you enjoy most about working at Hacker Architects?
Sonia Norskog: The collaborative environment is amazing in this office. Everyone's ideas are heard and encouraged. We don't have big egos and we do great work. We balance work with life and find fun things to do with each other.
Dezeen Jobs: Tell us about some of the most interesting projects you've worked on at Hacker Architects. Outline what your responsibilities were.
Sonia Norskog: My current project is with Portland Community College to renovate one of their buildings. The college has started to incorporate critical race theory into their projects with the hopes of creating equitable spaces for everyone, realising that not everyone experiences space the same way.
We are engaging as many people as possible through a series of outreach events, to better understand how people feel about the current building and analyse how people feel about the design ideas for the project.
Dezeen Jobs: What excites you most about being an interior architect?
Sonia Norskog: I'm excited about how we can make people's everyday lives better. For projects like offices and higher education where people can spend their entire day indoors, I want to make it the best indoor-experience possible.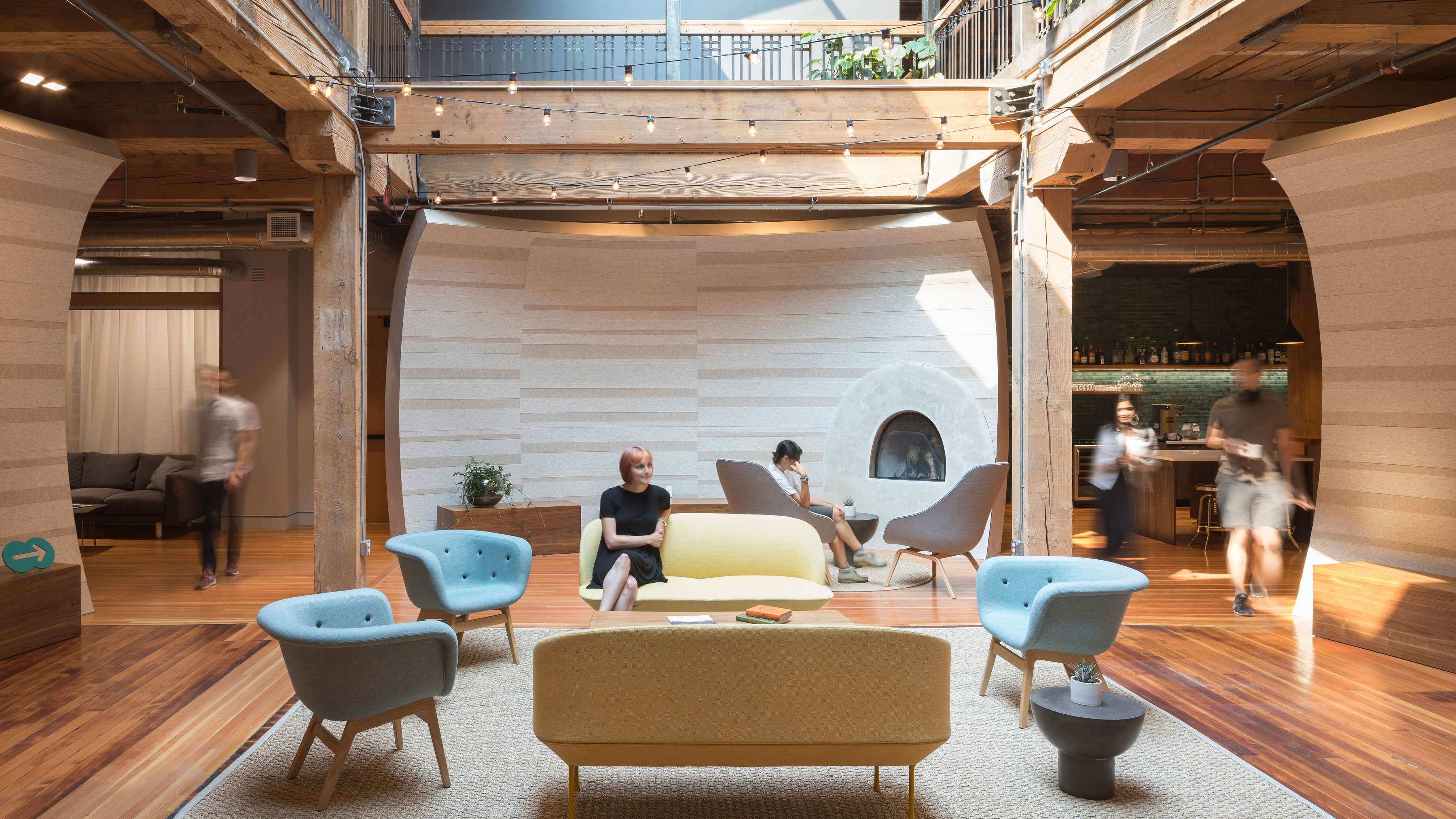 Dezeen Jobs: Which technical skills and software abilities do you need for your current role?
Sonia Norskog: We use a variety of tools depending on where we are in a project. We explore design ideas in SketchUp, model complex geometries in Rhino, and document in Revit. Visualisation technology has become better over the years, and we often have Enscape open when developing the Revit model and will fly a client through the project in the programme.
We also have a strong focus in sustainability and are advocates for using healthy building materials. We spend a lot of time researching materials and getting deep into the components of the product. Writing the spec for a project is an important part of the work to document our sustainability efforts.
Dezeen Jobs: What qualities does Hacker Architects look for in prospective candidates?
Sonia Norskog: We look for team players who are well-rounded and interested in both the interior and exterior experience. We want people who are interested in sustainability and are willing to advocate and push for it. We look for people who share our values of good design and want to create lasting buildings with a strong relationship to the landscape, its surroundings and people.
Dezeen Jobs: What separates a stand-out portfolio in your opinion?
Sonia Norskog: Stand out portfolios will have layers of depth and research associated with each project. We are looking for strong graphic skills that capture our attention and tell a story. We want to know why the project is important, what it relates to, what the inspiration was and see different ways of exploring materiality.
Dezeen Jobs: Do you have any tips for recent graduates preparing for their first interviews at architecture firms?
Sonia Norskog: Be enthusiastic about your work! Show us why you are excited about the profession, what drives you, where you find your inspiration. Be humble and show a willingness to grow as there is so much to learn when you start working in an office.
---
Hacker Architects: view company profile
Locations: Oregon, USA
Number of employees: 51-200
Website: www.hackerarchitects.com