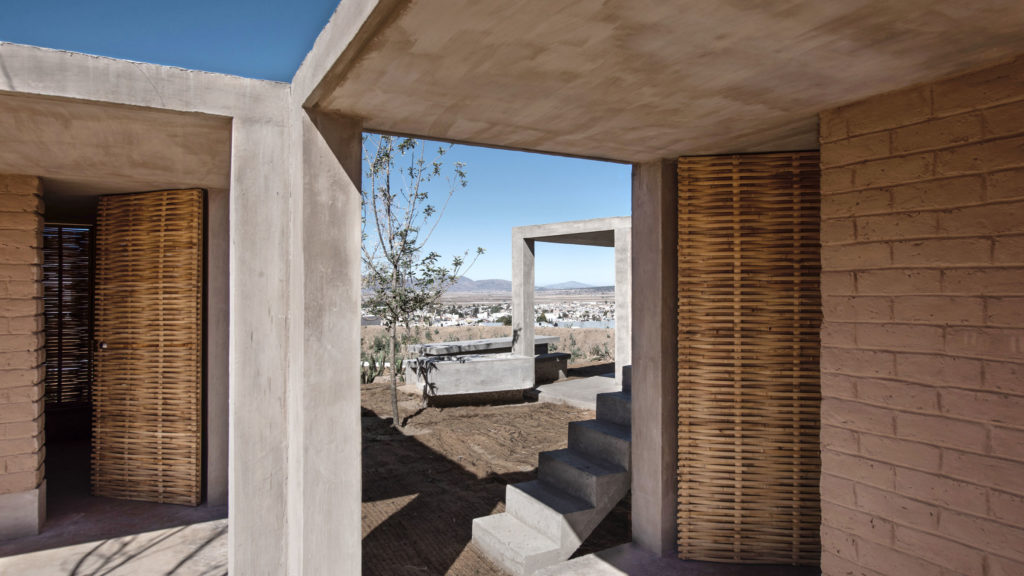 "Consistency is one of the most important skills in architecture, a practise that evolves only from hard work and experience" says Ingrid Moye of Zeller & Moye
How I got my job: Ingrid Moye is a director and co-founder of architecture studio Zeller & Moye. She explains what it's like to run an international firm in Mexico City, for the Dezeen Jobs careers guide.
---
Name: Ingrid Moye
Job title: co-founder
Company: Zeller & Moye
Location: Mexico City, Mexico
Dezeen Jobs: When did you realise you wanted to pursue a career in architecture?
Ingrid Moye: I have always had an interest in design and arts, but I chose architecture because I felt that it could give me a wider field of practice. I have been able to explore beyond what I expected; various scales of projects from object design to urban planning, a wide variety of programmes, interdisciplinary work, art, different countries, and cultures.
Dezeen Jobs: Where and what did you study?
Ingrid Moye: I studied architecture at the Universidad Anáhuac México in Mexico City, and at the ETSAM – Higher Technical School of Architecture of Madrid where I also studied landscape and art history.
Dezeen Jobs: Tell us about Zeller & Moye and how it was created.
Ingrid Moye: We founded Zeller & Moye seven years ago as an architecture studio within which we develop projects of various scales and programmes; in locations including Mexico City and Berlin. At Zeller & Moye we carefully select the projects we endeavour, and we as directors are very involved in each one of them, so there is no such thing as a 'b project'. Our working ethos is based on context analysis, an experimental process for each project, and a high attention to detail and quality.
I met my partner Christoph Zeller in 2009 at Basel, and we had the first experience of working together for the extension of the Tate Modern project in London.
Dezeen Jobs: What does your role as co-director of Zeller & Moye involve?
Ingrid Moye: Basically it means to be involved in everything, without doing everything myself. Although we have an incredible team of architects and collaborators, as a director I am leading not only the design of the projects but naturally everything that regards the office as a business as well; different to practising for other companies, where my responsibilities were rather project-specific.
The management aspect is something that is not taught in architecture schools, where the focus is on design and theory. Practising in other offices gave me a very valuable insight into various fields of the practice and through the last seven years with my own office I've grown in a very wide variety of aspects.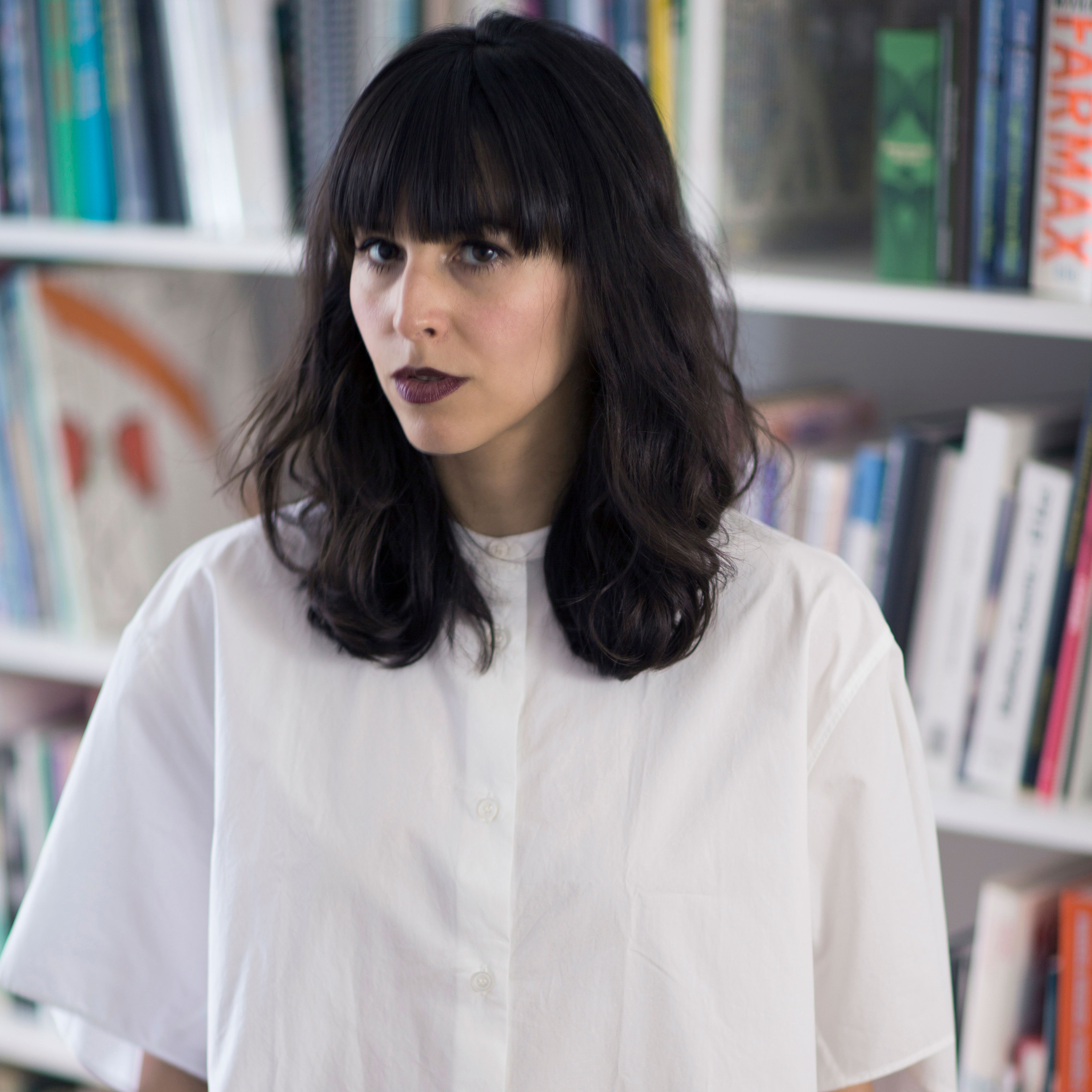 Dezeen Jobs: What made you want to start your own practice?
Ingrid Moye: I always wanted to have my own practice. Although in Mexico it is very common to open your firm straight after studies, I had a strong curiosity to travel and see more architecture. And also to practice in other studios in order to learn more. This is why I chose to join SANAA and Herzog & de Meuron. I was lucky to be able to learn from architects that I admire, and I consider these years as the most important part of my formation.
Dezeen Jobs: What do you enjoy most about your current role?
Ingrid Moye: The diversity in our practice. To run very different projects in parallel is very exciting and enriching. Each project is a world in itself, where you meet new people, new cultures, and most importantly; it takes you to explore architecture from different perspectives. I enjoy very much travelling for projects. It has brought me to discover very interesting territories like the Kurdistan region of Iraq where we are currently realising a memorial project for a local community.
Dezeen Jobs: What's your professional background like? What other jobs have you had before now?
Ingrid Moye: After studying, I spent about five years working for SANAA in Tokyo, and for Herzog & de Meuron in Basel and London.
At SANAA I was responsible for an office tower for the city of Guadalajara, amongst other housing projects. At Herzog & de Meuron I specialised in museum projects, working on the Barranca Museum Guadalajara, and the extension of the Tate Modern in London.
Through these different experiences, I practised not only a variety of practice programmes but also all design phases from concept to the completion of large and complex projects.
Dezeen Jobs: How did these experiences shape what you do now?
Ingrid Moye: An experimental approach to design: don't go for the first intuition, but try more, more and more. Through a playful process of testing different design directions, you may find surprising concepts for a project. Also, the importance of understanding a project in relation to its context, and an experimental approach to materiality.
Dezeen Jobs: How do you and Christoph work best together?
Ingrid Moye: Although we coincidentally practised in the same offices before establishing our own firm, we come from contrasting cultures; he is from Germany, and I am from Mexico. We believe that these contrasting perspectives enrich our practice every day.
We do share the way we approach design, which is of course the core of our partnership; but we also question and challenge each other's opinions. I believe this friction is healthy for the practice.
Dezeen Jobs: How do you share your responsibilities with each other?
Ingrid Moye: We manage the practice decisions in mutual agreement, and we conceptualise projects together. We split the leadership of projects at later stages, but we are always both involved in important decisions. A good level of communication is essential.
Dezeen Jobs: Share some of your favourite projects that have really stood out for you during your time at Zeller & Moye.
Ingrid Moye: Our memorial project for the victims of the Anfal genocide in Kurdistan, Iraq. It is one of the projects that has been crucial to me because of its transcendental meaning for our client; a community of women survivors of genocide against the Kurds, committed by Saddam Hussein in the late 1980s.
This is a bottom-up project with high political complexities, where we find ourselves almost in the role of ambassadors for a forgotten community. The purpose of this project is not only the memory of the fatal events but to pass on the culture and history of the Kurds to the next generations.
Dezeen Jobs: What other types of roles are available at Zeller & Moye?
Ingrid Moye: Over the years our team has been formed by architects, but also designers from different countries and of different levels of experience. We often collaborate with other professions such as artists, engineers, historians, curators, industrial designers, graphic designers, etc. The collaborative work is a constant and key in our practice.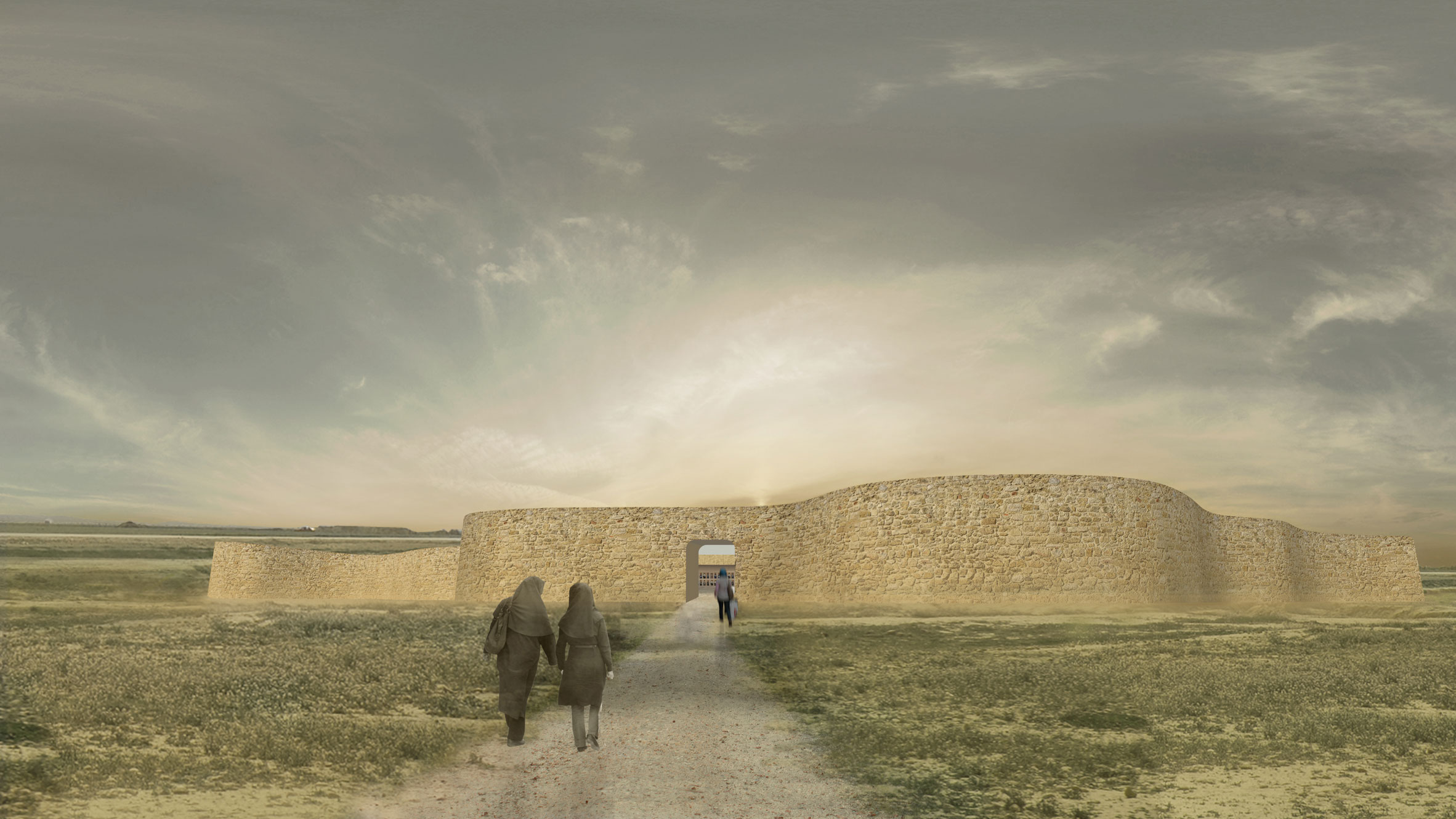 Dezeen Jobs: Do you offer internships?
Ingrid Moye: We do have a program of internships for students or for architects who have just graduated and have no experience yet. Our programme is open to international students. Optionally we aim for the intern to collaborate after the internship in a junior position.
Dezeen Jobs: What excites you about the architecture industry in Mexico?
Ingrid Moye: The offer of craftsmanship and specialised handwork. This allows for an open approach to design and experimentation, not only during the early phases of the projects but also during construction. I like to think of raw materials and craftsmanship rather than of standard products from a catalogue.
Dezeen Jobs: Have you had to overcome any challenges professionally and how did you resolve them?
Ingrid Moye: To run projects in different regions has been a challenge, especially when our main office is in Mexico City, which is not in the most central location for international operations. Our previous experience working in other offices was most of the time for projects that were in other countries, which made us develop communication, organisation, and leadership skills; making this condition somehow natural in our work.
Dezeen Jobs: What has been the most important lesson you've taken from your career so far?
Ingrid Moye: To never give up. Through my years of experience in other practices, I learnt that even in large and renowned offices a large percentage, perhaps even the majority, of the projects do not get built due to factors that are unfortunately not in the hands of the architect.
I've learnt to not get too attached to projects, which is very difficult when you're passionate about your work.
Dezeen Jobs: What skills have proved to be the most valuable to you professionally?
Ingrid Moye: The consistency in my work. I believe this to be one of the most important skills in architecture, as it is a practice that evolves only from hard work and experience.
Dezeen Jobs: What excites you the most about working in the architecture industry and what has kept you there?
Ingrid Moye: Although through experience I have acquired the patience to enjoy the everyday practice, there is nothing more satisfying than a built work and the physical experience in the spatial context.
To visit an outstanding work of architecture, or a great city can be the most motivating experience.
Dezeen Jobs: What advice you would give to young architects embarking on their career?
Ingrid Moye: Design your own path. Instead of expecting that university will give you all the tools for your future practice, try to broaden your formation. Research not only in architecture, but in whatever interests you; travel and open your perspectives through confronting your own views with others; experience cities and built architecture, and learn from them. Always stay curious, and open to learn.
---
Locations: Mexico City, Berlin
Number of employees: 1-10
Website: www.zellermoye.com