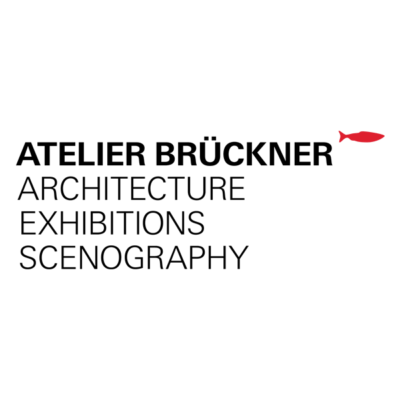 Atelier Brückner is seeking a Mandarin-speaking graphic/media designer to join its office in Stuttgart, Germany. 
Mandarin-speaking graphic/media designer for international exhibition projects at Atelier Brückner.
Start: November/December 2018
Atelier Brückner is a leading design office for museums and exhibitions, architecture, EXPO pavilions, brand and visitor centres such as the Grand Egyptian Museum in Cairo, the visitor centres of the EU Parliament and the Hyundai Motor Studio in Goyan. As general planner we cover all design phases and disciplines: exhibition design/fit out, architecture, scenography, graphics, lighting, media and content. We work in individual project teams with 90 designers and architects from diverse design and culture backgrounds. The graphic design of our exhibitions covers information design (e.g. exhibition texts, infographics, guidance systems) and graphics in the room (e.g. large graphics, installations). Following our philosophy 'form follows content' we aim to communicate content in new fascinating ways by generating spatial atmospheres, which take the visitor on a journey along a narrative pathway.
Job
Atelier Brückner offers a position for a Mandarin-speaking graphic, media or interaction designer to support our creative team. The focus of this activity is the development of graphical, digital and interactive media for exhibition museums and brands. This position requires many years of experience in this field and the willingness to travel. Very good Mandarin speaking and written skills in Cantonese are mandatory!
Your tasks:
design of graphic, digital and interactive media for museums, brands and trade fairs
definition and design of innovative graphics and media for experience spaces; these include information design in the form of text, illustrations and images as well as experience design via interactivity, hands-on, media guides, games or room installations
planning of exhibition graphics in all design phases (from concept to execution)
designing media stations and visualising their features, including the creation of storyboards for interactive applications and room installations
teamwork in an interdisciplinary project team
Your profile:
successfully completed university studies in the field of graphic design/ communication design/interaction design or digital design
minimum three years experience in exhibition design, graphic design in space, information design, interaction design
very good visual and creative skills (sense of space, layout, typography, illustration, visualisation and animation)
interest in interdisciplinary, content-based design of sophisticated exhibitions
very good program knowledge of the Adobe Creative Cloud
very good language skills: Mandarin- mother tongue, Cantonese- written, English – fluent, spoken and written
we are looking for an ambitious and motivated personality, outgoing, team-oriented, reliable and resilient
you should have fun working in a young, creative team in a lively environment of a large office (120 people)
Your application
Please email your CV and your portfolio with relevant working examples and references in one PDF by clicking the 'apply' button below. We would also appreciate a short cover letter stating your availability and your salary expectations.
Your contact person:
Margareta Auer, assistant to managing director
Atelier Brückner GmbH
Krefelder Strasse 32
D-70376
Stuttgart
Please do not hesitate to contact us for further information and see our homepage for more details about our work and studio.
Applications have closed.