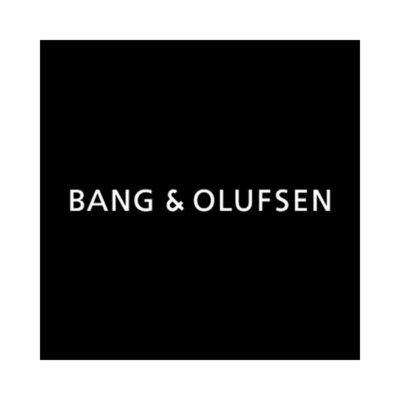 Bang & Olufsen is looking for a UK business developer to join its London team. 
As one of the world's most iconic audio-visual brands, Bang & Olufsen have been leading the way in design, technology, and innovation for more than 90 years.
BeoSound Shape is key for future development of the brand and The BeoSound Shape business developer will report directly to the head of Bang & Olufsen UK and have a dotted line to the global BeoSound Shape lead, based in Copenhagen.
Responsibilities, tasks and goals:
achieve BeoSound shape revenue metrics
develop a compelling BTL go-to market strategy for BeoSound Shape and execute it
building short and long-term relationships with London network — target led
ensure the BeoSound Shape is launched into outstanding product placement opportunities which are unique and impactful placements delivering unforgettable experiences — target led
work with the Bang & Olufsen London business partner to deliver BeoSound shape implementation
take full ownership of BeoSound Shape in the London market, as if the BeoSound Shape was a business owned by yourself
ensure best practice sharing on BeoSound Shape globally
establish a strong network across interior designers, architects, high-end retail establishments and the hospitality industries
build product and corporate awareness program
work closely with local marketing team on ATL activities
Professional competencies, knowledge and experience:
you have a network that opens doors and sparks creativity
you probably had your own business at some point
you know your way around design and luxury products
your resume shows a track record of successful execution
you have a good feel for branding, marketing and strategy
you have a commercial mindset
you aspire to make an impact and can lead a team when we expand
you have a relevant education within business or design
you don't have to know how to code or tune a speaker, but you definitely know your way around the digital landscape
Personal competencies and attributes:
Above anything you are entrepreneurial and enjoy creating opportunities rather than waiting for them to present themselves.
You will thrive in an environment where there is a 'blank canvas' and will be able to build the business from scratch.
You're an organised individual.
Tenacity is a key competency to ensure success.
You will have the style to engage at all levels of a business.
You will possess excellent presentation skills and will relish the opportunity to present on the brand and the product.
Graduate educated.
It is likely you reside in London already.
Last, but not least, you're deeply passionate about what you do. We are. So, we naturally expect the same from you.
For a confidential and more in depth discussion regarding this role please get in touch with Chloe Bathgate at The Oval Partnership on 01302 711776 or apply below with your CV.
Applications have closed.