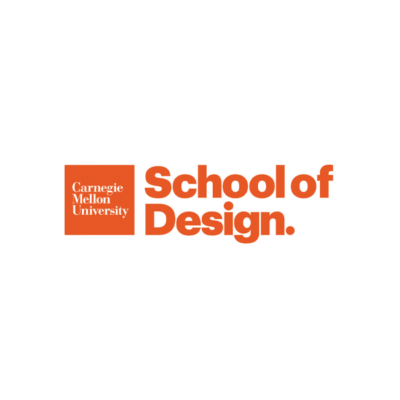 Carnegie Mellon University's School of Design is hiring a director to join its faculty in Pittsburgh, USA.
As design thinking expands into various domains ranging from business and engineering to healthcare and public policy, there is a growing excitement and demand for access to design methods and processes across the Carnegie Mellon campus and with a variety of external partners. The School of Design is poised to lead and promote design – for the university and beyond – as the essential and fundamentally cross-functional problem-solving mindset and skill set to meet the challenges of the 21st century. The School is one of the world's top-ranked design programs, offering degrees at the undergraduate, masters and doctoral levels. Furthermore, the Joseph Ballay Center for Design Fusion will establish a formal, significant design presence on campus to help meet this demand. Initially, the Ballay Center will operate as a central administrative hub for coordinating CMU campus design course offerings, professional education, and sponsored projects and collaborations.
The Joseph Ballay Center for Design Fusion is funded through a generous donation from Joseph Ballay (Professor Emeritus, former Head of School, MAYA Design founder, and CMU alumnus). As initial successes corresponding to the aspirations of the Center, the School of Design has provided various course offerings and workshops to constituents across the Carnegie Mellon campus and delivered several professional education engagements with outside organizations. Additionally, the School of Design has a long-established history of sponsored and collaborative projects intersecting with faculty research and class/studio instruction. The new Director of the Design Center will build upon this existing momentum by working closely with the Head of the School of Design, faculty, and administrative staff. In addition to refining our current offerings and projects, the Director will be responsible for developing new partnerships on and off campus, investigating viable funding opportunities, and developing and coordinating educational activities.
The director will be responsible for pursuing ongoing opportunities for sustained growth, including the potential for expansion through transdisciplinary, design-led research projects with students and faculty from across CMU departments, and both industry and nonprofit partners. The Director may also develop and coordinate workshops, symposia, and conferences inviting a range of internal and external audiences.
Flexibility, excellence, and passion are vital qualities of personnel within The School of Design. Inclusion, collaboration, and cultural sensitivity are valued competencies at CMU. Therefore, we are in search of a team member who is able to optimally interact with a varied population of internal and external partners at a high level of integrity. We are looking for someone who shares our values and who will support the mission of the university through their work.
Core responsibilities will include:
work closely with the Head of the School of Design, faculty, staff, and students, in consultation with various CMU offices, to develop the Center's public profile by further developing the mission/vision, business plan, and brand positioning for the center, including the development of promotional materials
build strategic relationships with industry and nonprofit partners that lead to funding opportunities, sponsored projects, and meaningful collaborations, working closely with the College of Fine Arts (CFA) Advancement staff, CMU Center for Business Engagement and Foundation Relations Offices, Office of Sponsored Programs (OSP), and the Office of Research & Creative Practice at CFA
work closely with faculty, including new and existing adjuncts, to develop, coordinate, and oversee delivery of courses, professional education, and other educational activities, ensuring that courses are relevant and meet the objectives of the School of Design and CMU. This may include working with faculty across campus to plan and deliver customized classes or modules within courses and projects. The director may also engage directly in teaching and course/workshop facilitation.
oversee day-to-day activities such as management of the Design Center; developing research/project proposals; overseeing projects; and recruiting and coordinating faculty, staff, and students who work through the Center.
collaborate with faculty, staff, and students to ensure their engagement and participation in the life of the Design Center through teaching, education, and research opportunities
Qualifications:
bachelors' degree, preferably in a design-related field. Graduate degree considered an asset
minimum of three years' of proven experience in a leadership/director role that includes client relationship and project management, creative direction/critique, and proposal development/budgetary oversight
fundraising or business development experience
teaching experience at the higher education levels or in professional education
experience in starting/running a business
experience in developing written communications
Other details:
this position is categorized as Special Faculty – details are available here
this position includes a comprehensive benefits package and a competitive salary
a listing of employee benefits is available here
Carnegie Mellon University is committed to Equal Employment Opportunity and Affirmative Action (EEO/AA)
read the Statement of Assurance here
wuestions about this position and the School of Design can be addressed to [email protected]. If you need assistance with the application platform, please contact [email protected]
Please visit Why Carnegie Mellon to learn more about becoming part of an institution inspiring innovations that change the world
To Apply: Candidates should apply online at: https://apply.interfolio.com/115554
Application deadline is 9 January 2023.
Interested individuals should include the following in their application package:
a letter of application that includes:

your interest in this position and how you see yourself fitting into the School of Design and the Joseph Ballay Center for Design Fusion
an overview of your academic and/or professional experience and how it qualifies you for this position
evidence of collaboration as a team member and in consensus-based management
excitement about growing the purview of design and building interdisciplinary bridges/collaborations across the university campus and with external partners
a documented commitment to diversity, equity and inclusion
ability to excite people about a new initiative and effectively communicate a future vision for the center
proactively and efficiently maintain numerous lines of communication within multiple time horizons
leadership of transdisciplinary teams of people fostering a culture of collaboration, cooperation and consensus-based decision making
your former and current contributions to promoting a positive culture of diversity, equity and inclusion

a full CV, including your academic qualifications, work experience, list of notable research and/or professional outputs, technical skills and competencies, and/or examples of community engagement work
portfolio (if applicable), with visual examples and descriptions of creative practice, personal work, professional work, and/or research relevant to the position (web link preferred)
three professional references. Please include name, title, phone number, and email. References will not be contacted until the final shortlisting stage, and all communications will be held in the strictest confidence
Carnegie Mellon University is committed to Equal Employment Opportunity and Affirmative Action (EEO/AA). Carnegie Mellon University does not discriminate in admission, employment, or administration of its programs or activities on the basis of race, color, national origin, sex, handicap or disability, age, sexual orientation, gender identity, religion, creed, ancestry, belief, veteran status, or genetic information. Furthermore, Carnegie Mellon University does not discriminate and is required not to discriminate in violation of federal, state, or local laws or executive orders.
Salary: Undisclosed
Applications have closed.