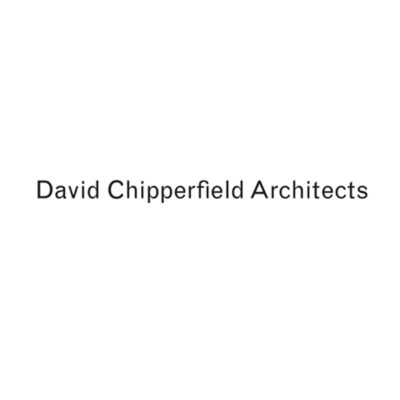 David Chipperfield Architects is looking for an experienced architectural visualiser to join its team in London.
You'll create visualisations for all architectural projects of this award-winning company and help develop its visualisation style and process. You'll work closely with architectural teams to bring their designs to life, whilst overseeing a small team of visualisers managing their time and quality of their output and take a coaching role, providing training and skills development for the office.
Purpose of the role
The senior architectural visualiser is responsible for the management and production of architectural visualisation for all architectural projects and the development of David Chipperfield Architects' visualisation style and processes. The senior architectural visualiser will work with the director of communications and the design director to develop a range of visual styles that support the variety of design communication needs.
Production
The senior architectural visualiser will spend the majority of their time working closely with project teams on the production of high-quality architectural visualisations alongside the visualiser team, exemplifying best practice.
Management
The senior architectural visualiser will line manage and oversee a small team of visualisers managing their time and quality of their output. They will take a coaching role with their team and the wider architectural teams, providing training and skills development for the office. They will be responsible for the timely completion of visualisations to meet project deadlines. They will also lead the development of appropriate software and hardware systems to develop the team's capacity, efficiency and reliability.
Person specification:
superb eye for composition
wide range of visualisation techniques to represent architectural concepts
creative and experimental attitude
coaching management style
excellent communication skills
team spirit
willingness to offer ideas
able to work well under time pressure
Required experience:
Part 1 architectural training and/or three years' experience of interior and exterior architectural visualisation
expert experience of modelling in Rhino or 3ds Max, rendering with either Corona, V-Ray or Maxwell and postproduction in Photoshop, Illustrator. Knowledge of MicroStation also desirable
experience of animation, video editing skills and photography
experience of managing and coaching team members
To apply please submit your application and send a motivation letter indicating your availability and salary expectations, a CV, and portfolio of relevant images using the 'apply' link below.
Or as a hard copy to:
The recruitment team
Ref. 3D visualiser
David Chipperfield Architects
1 Surrey Street
London WC2E 2ND
Only shortlisted candidates will be contacted, within three weeks of receipt of your application. We regret that we are unable to return any materials sent to us.
On top of a competitive salary, we offer staff a wide range of benefits; enhanced holiday, pension and parental leave provision, free access to cultural institutions, weekly in-house yoga classes, and we also have a league-winning football team.
After passing the probation period, staff are eligible for a discretionary bonus scheme, private healthcare, employee assistance programme, paid professional memberships (where relevant), study trips in the UK and abroad, site visits, training opportunities (both in-house CPD seminars and external courses), cycle-to-work scheme, interest-free season ticket loan etc. We have a lovely in-house canteen where we provide real coffee, fresh fruits, nuts, biscuits etc. which we encourage staff to use throughout
the day. Our growing internal cultural programme includes architectural film screenings, evening talks and drinks. We also often gather to celebrate staff milestones and arrange great summer, Christmas and Easter parties.
David Chipperfield Architects is an equal opportunities employer and supports women in architecture.
Applications have closed.