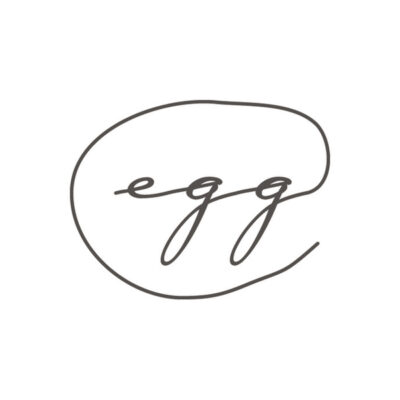 Egg Collective is seeking an outside sales associate to join its team in New York.
Compensation: base salary $60-70k plus commission plus bonus structure.
Full benefits including: paid vacation and holidays, medical, dental and 401k.
Position purpose
The Egg Collective outside sales associate is a highly-motivated and entrepreneurial-minded individual whose priority will be to identify, connect with and sell Egg Collective products to new and untapped clientele wherever they may be found. The outside sales associate recognises how important potential clients are to the growth and sustainability of the company and they will provide exemplary customer service in all interactions, endeavouring to secure long-lasting client relationships.
Key characteristics
The ideal candidate should:
be a relationship builder with a proven track record of growing a sales book
exhibit initiative and creative-thinking when it comes to identifying new opportunities
understand and exhibit emotional intelligence
exhibit excellent written and verbal communication skills with a keen eye for consistency and accuracy utilising tools such as email, CRM, Google Suite, Slack and Quickbooks
thrive in a collaborative setting and understand the importance of a team mentality/team effort to achieve all company goals
be familiar with the luxury design market and be comfortable providing a luxury experience
be comfortable managing multiple tasks simultaneously
demonstrate dependability and adaptability
take on each day with an entrepreneurial mindset and a drive to service clients with excellence and kindness
Sales functions:
develop a masterful understanding of Egg Collective's brand including but not limited to pricing, products, materials, process, customisation and company history
drive sales from untapped/unfamiliar markets; implement innovative and creative ways to identify new Egg Collective clients and utilise all tools necessary to formulate lasting lucrative client relations
understand the market landscape with regards to best practices and identify new sales opportunities and potential holes in the market that Egg Collective could fill
recommend sales and marketing strategies to target and capture new sales and clientele
identify all sales tool needs (collateral, sampling, marketing, events etc.) and work with SASM to procure whatever is needed
continually work to update our methods and practices when it comes to identifying new clients; report what is working and what is lacking and formulate plans for change in conjunction with SASM
use sales data to track, analyse and present KPIs monthly/quarterly/annually to better understand successes, trends, areas for improvement or expansion and generally what motivates clients to purchase Egg Collective products
strive to achieve sales goals individually and as a team
openly share knowledge/skills with team members where applicable and helpful
coordinate with the production teams for custom options and pricing
prepare all client proposals and invoices with a keen eye for accuracy and consistency
Account management and customer care functions:
utilise Egg Collective's customer service philosophy to help inform decision making and communication with clients; kill our difficult clients with kindness
assist all clients with exemplary service; Egg Collective believes service is the key to happy and repeat clients
direct the sales cycle by communicating efficiently; play offense not defense
work with the production teams to track order progress to quickly and effectively keep clients informed/manage their expectations
procure all shipping quotes and share this information with the operations coordinator
strike a balance of acting as an advocate for both the client and Egg Collective throughout the order life cycle (estimate to delivery), managing expectations at all times and getting out in front of potential issues
document and track milestones in the sales cycle utilising existing protocols and methods
identify pain points in the sales cycle and make recommendations to alleviate
continually work to update our methods and practices when it comes to account management communication and report what is lacking to formulate plans for change in conjunction with SASM
document, track and share with sales team the procurement of new clients to establish clear lines of understanding and expectations
collect and update client resale certificates
Showroom/presentation functions:
collaborate with SASM to communicate and ideate whatever is needed to update showroom regularly with relevant product, samples, collateral etc. to properly serve clientele
organise in-house and out-of-house promotional events and/or presentations for clients and potential clients in conjunction with SASM and team at large
communicate with sales team at large for coordination of space usage with respect to client visits, planned events et al
work with the team to ensure showroom is in top form at all times
utilise all tools, including but not limited to marketing materials, art shows, new product launches, showroom space etc. to attract new clientele and maintain a connection with existing clients
Salary: $70,000 - $70,000
Applications have closed.