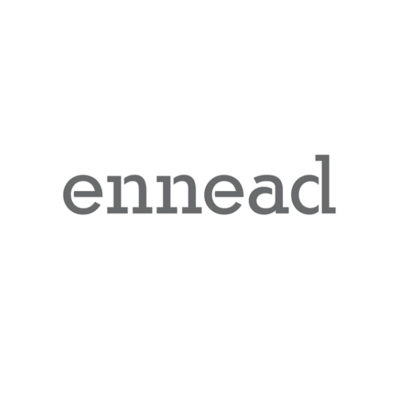 Ennead Architects is looking for an architectural intern to join its team in Shanghai. 
关于ennead建筑事务所| About Ennead Architects
Ennead建筑设计事务所总部位于美国纽约市,现有建筑设计师及相关工作人员将近200人,自1963年成立以来,我们始终致力于创造极具公众影响力的建筑作品。客户群主要分布于教育、文化及科学研究领域。从克林顿总统纪念图书馆、从卡内基音乐厅,从斯坦福大学到耶鲁大学、从美国自然历史博物馆到纽约高线公园标准酒店,Ennead与诸多国际知名学术文化机构均有长期稳定的合作。我们的设计服务内容包括建筑设计、室内设计,城市设计和总体规划,项目类型覆盖博物馆、表演艺术中心、美术馆、科研实验室、教育设施、医院、企业总部和城市综合体等。从形态、到采光、再到材质,Ennead在创造出一个又一个满足客户需求且极具感染力的建筑作品的同时,恰当好处地展现了整个机构的设计初衷。Ennead前身为Polshek Partnership LLP (波什克合伙人设计事务所)。公司于2010年6月正式更名为Ennead,结束了先前30多年的组织架构和设计领导,过渡到了事务所成长的新时期。新的事务所名不仅代表了我们协作和创新的事务所文化,更是象征了促使Ennead不断成长的集体智慧、能量、资源和创造力。为更好的服务中国的客户和项目,Ennead于2014年正式设立上海办公室。目前我们在中国的项目包括华为武汉研发总部,上海天文馆,上海漕河泾桃浦科技智慧城一期,临港科技创新城一期等项目。因公司业务发展迅速,现诚聘以下职位。
Ennead (formerly Polshek Partnership) is a prestigious US firm recognised internationally for design excellence and projects of technical intricacy and detail. Across a range of building types, we have created powerful building designs that are responsive to their specific site conditions and contextual and economic circumstances. Our interest is in projects with a high level of design quality, and we seek clients with a similar focus.
请将简历及作品发到邮箱:
并注明此信息来源.。
公司网站:www.ennead.com
Please send your portfolio and CV using the form below.
Indicate the source of this information.
Office website:www.ennead.com
建筑/城市/景观设计实习生(上海办公室)
我们随时欢迎优秀的建筑学生来加入我们的团队实习, 申请者需具备以下要求:
1. 全日制本科及以上学历在读学生,建筑/规划/景观/室内相关专业;
2. 保证3-6个月的实习期;
3. 细心严谨、敬业踏实、能吃苦耐劳,有良好的职业素质和团队精神;
4. 有良好的中英文表达与沟通能力;
5. 掌握二维制图软件AutoCAD的使用;拥有REVIT和Rhino或以上两者的三维建模能力,并具有Photoshop,Illustrator和InDesign制图能力;
Architectural intern (long-term valid)
We are seeking a talented architectural intern with a passion for design.
This position will be based in ennead's Shanghai office. The position requires you to work with an experienced team in all phases of design on a variety projects, and offers the opportunity to learn, practice and grow with the firm under the supervision of project lead architects, senior architects, associates and principals.
The ideal candidate should:
students in architecture/urban design/landscape architecture program
ensure three-six months internship. Possess very strong design abilities
able to keep up with the fast paced work environment and deal with obstacles and tight deadlines with a positive attitude
fluent in English and/or Chinese
must know and be very familiar with software such as AutoCAD, Rhino and/or REVIT. Skilled in Photoshop, Illustrator, InDesign
注意: 来电来访恕不接待
邮件中请注明应聘职位(例:实习申请 Intern_姓名Name)
附件请以PDF格式提交,文件大小请不要大于8MB
Note: incoming calls are not welcome.
Please specify the position in the email. ( Example: internship_ Name)
Please submit the attachment in PDF format, please do not exceed 8MB.
Applications have closed.