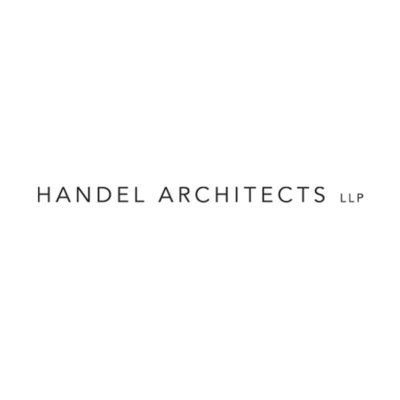 Handel Architects is looking for a project designer/architect with three-five years of experience to join its practice in San Francisco.

Handel Architects is an award-winning, internationally recognized, architecture and interior design firm dedicated to bringing excellence to urban environments.  Our locations in San Francisco, New York, Boston and Hong Kong allow us to share ideas and design concepts across our network of offices.
What it's like to work here
The San Francisco office is comprised of a group of talented architects, designers and support staff. In our collaborative open studio environment, we share ideas, engage in each other's projects and contribute to creating exciting and dynamic designs. We celebrate professional and personal milestones. We gather for Friday breakfast, happy hour and Friday forum.  We work hard. And we have fun.
A flat organization allows us to do great work together without letting egos get in the way so we can focus on what we do best.  We bring passion, motivation and energy in designing architecture that will make a positive impact in people's lives.
Who you will work with
You will work with design leaders and project teams who are innovative, smart, talented, and supportive of individuals' professional growth.  We value the diversity of our people and their wide levels of experience within the profession.
What your role will be
We provide opportunity for those who are highly motivated, ambitious, inquisitive and eager to learn and take initiative. As a project designer/architect, you will have opportunities to be involved in and lead various parts of a project. You will work closely with project teams to develop conceptual designs into built work. You will have opportunities to take the lead on consultant, contractor and owner coordination and translate the design vision through documentation. Responsibilities will also include supporting the permitting process, code compliance, solving design issues and establishing drawing sets. You may also work on conceptual design exercises such as RFP's and feasibility studies as well as mentoring junior staff.
Qualifications
professional degree in architecture
strong Revit  and AutoCAD skills
3D modeling and rendering skills – Rhino, Grasshopper, SketchUP, VRay
Microsoft suite – Word, Excel, Powerpoint, Access
ability to work effectively as part of a team and willingness to collaborate
ability to lead consultant and design build coordination
detail oriented and able to carry design from concept through realization
CA licensed or on licensure path preferred
willingness to mentor junior staff
motivation to step into leadership positions
LEED Certification is a plus
CA/Job site experience preferred
Next steps
Visit our website www.handelarchitects.com and follow us on Instagram @HandelArchitects and @HandelInteriors.
Send resumes and samples of work in PDF format.
Applications have closed.