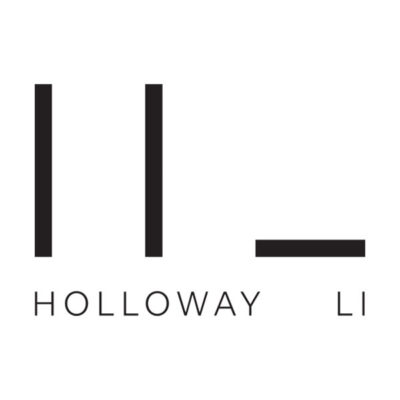 Holloway Li is looking for talented Part 1 and Part 2 architectural assistants to join its 12-person studio in London, UK.
The studio works primarily in the hospitality and private residential sector, with a focus on interior architecture. We design everything from furniture products, to large hotels. The company has a cross-cultural identity with a focus on London projects, as well as having projects in HK, NY, and Europe on the boards currently.
Since the company was established in 2018, we have grown a strong reputation for providing innovative architecture and interior design direction to a large network of international clients.
Our project teams are usually two to three people working together. We are currently a 12-person team in London, and looking to add three or four team members to the studio.
The experience we can offer:
collaborative working with a very talented team
you will be exposed to design-led projects, that will always have a built result
we will invest our company knowledge and resource in your development, helping you to learn and grow
you will work at different scales – designing bespoke pieces and products whilst collaborating closely with our network of craftspeople to develop your personal knowledge of materials and processes
you will be guided on how to deliver your designs, understanding the technical and practical requirements of your projects
you will work closely with both company directors
you will be exposed to and input on all aspects of our projects – from conceptual design thinking, creative strategy, design decisions, client management, project management, PR and beyond
you will have hands-on site work and seeing your creations come to life
you will have the opportunity to work on projects in the UK and abroad, and we can accommodate your preferences/goals
you will become part of an eclectic and fun team, with regular office socials and events
Part 1s will gain valuable knowledge of all stages of the projects, and not be stuck in a single repetitive role
Part 1s will have the opportunity to spread their wings beyond the traditional confines of the role, and will be able to grow and take on more responsibility if they show aptitude and gain the trust
Part 2s will learn how to become excellent project runners
Part 2s will have a platform to do their Part 3 qualification
Part 2s will learn how to become leaders
Part 2s will overlay their creative knowledge with commercial understanding and widen their knowledge and skill
What we are looking for in all prospective candidates (essential):
Part 2s must have two years prior experience, in practice
Part 1s will demonstrate excellent design capability, strong communication, a willingness to learn and be available to work a minimum of 18 month placement.
experience of project leadership and management
initiative and focus
knowledge of managing or working in a team
positivity
talented graduates with exceptional presentation and design skills
confidence in your ability to work independently, as well as part of a team
adaptable, hardworking, and quick learner
excellent understanding of Computer-Aided-Design software principles (2D and 3D plus Adobe CS)
ability to make intuitive decisions independently and quickly
strong capability in 3D modelling and Rendering in a preferred software, to a high level, at pace
strong/confident communication skills (written and spoken English inc. brevity)
excellent organisational skills
working knowledge of Microsoft Excel
based/living in London (interviews in person)
demonstrate an interest in working on Interior-focused projects
passion and spark
hold a UK visa or work permit (valid for next two years from start)
Preferred candidates will also be able to demonstrate the following:
balanced understanding of commerciality of the industry
experience of similar types of projects / sectors we operate in
first class honours degree
knowledge/experience using Vectorworks
Start date: available to start work from May/June 2023, for exceptional candidates we can flex this.
Salary: competitive, with regular reviews and targets for growth
Visa: for exceptional candidates we would consider visa sponsorship
Location: our studio is based in Clerkenwell, Central London
Equality: our team hail from varied backgrounds. We welcome candidates from any background, race, gender, sexuality.
Flexible working: We operate a core-hours policy of 10-5 in the studio. This summer, we are trialing a nine-day fortnight, along with other flexible initiatives.
No agencies/recruiters please.
To submit your application please click the apply for job button below.
Salary: Undisclosed
Applications have closed.