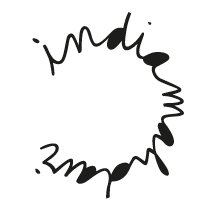 India Mahdavi is looking for an interior designer/showroom assistant to in Paris. 
Architecte et designer, India Mahdavi a fait de la rue las Cases un véritable écosystème, où les différents lieux, de la création à la diffusion, ont chacun leur propre identité et se répondent.
Autour du studio de création, d'où émane la conception des projets (hôtels, restaurants, résidences privées et scénographies dans le monde entier), du mobilier et des objets ; s'articulent le showroom qui présente son mobilier signature made in France – de l'iconique tabouret Bishop au fauteuil Charlotte – et la boutique de petits objets, qui rend hommage aux savoir-faire artisanaux des quatre coins du monde.
Polyglotte et polychrome, India Mahdavi célèbre l'art de vivre comme une récréation joyeuse et colorée.
Nous recherchons un(e) Responsable Petits Projets et vente au Showroom à plein temps, du mardi au samedi.
Missions:
Accueil, conseil et fidélisation de notre clientèle internationale, exigeante et avisée
Suivi personnalisé des commandes de mobilier (BtoC)
Gestion des petits projets : plans & colorations pour l'implantation du mobilier
Gestion de la relation avec les distributeurs (BtoB) : commandes d'implantation et de réassort, livraisons et documents à l'exportation si nécessaire
Compétences & qualités requises:
Dynamisme, autonomie, rigueur, polyvalence, pro-activité et réactivité
Organisation, gestion des priorités, anticipation des besoins, transversalité
Sens de la diplomatie et excellente communication orale et écrite, tant en français qu'en anglais
Maîtrise des outils informatiques (emails, excel, word, base de données, bons de commande, facturation etc) / Vectorworks / InDesign & Photoshop
Sensibilité aux milieux de la création, à la couleur, à l'artisanat de luxe et à l'art
Expérience de 2 ans minimum à un poste similaire
Les candidatures (CV + photo + lettre de motivation + lettre(s) de recommandation) sont à adresser par mail.
Applications have closed.